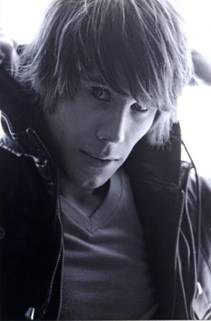 Photo Courtesy of Anderson Group PR
There are so many people out there that are trying to break into the music business. Shows like The Voice and American Idol show us that the world is bursting at the seams with talent. American Idol also cheaply shows us that some who might not have talent can be so bad that they'll make our water cooler discussions and tweets for the next several days.
Aside from those who have been afforded the opportunity at very successful careers through the likes of these competition based shows, the world of social media also has sprouted more than its share of talent in a variety of different mediums -- especially music.
Not all will become famous; however, here is just one of many that I know. I feel you should know about him as well.
Meet Conrad.
With dreams and aspirations of putting his words to rhythms and breaking through to music audiences, he caught the train to Los Angeles from his native of Madera Ranchos, Calif. with only 40 dollars in his wallet.
Since arriving in Los Angeles, Conrad has made his mark. He has launched his own record label named Volumeline Entertainment. Conrad has worked with the crème de la crème in music production; his work has drawn the likes of producers Drew Ryan Scott (Varsity Fanclub, Willow Smith, Hannah Montana, Jonas Brothers), Sean Alexander (Avenue 52, Donny Klang, Hannah Montana), and Mario Marchetti (JoJo, Girlicious, Black Eyed Peas).
We conversed by phone just after the release of his first album.
Thank you for the opportunity to converse with you.
Thanks for talking to me. My publicist had nothing but great things to say about you. They said, "You have to talk to Bryan. You just have to."
I love those ladies, we have a great relationship and you're in outstanding hands!
Yeah, they're great!
So, tell me what's going on with you. You're really starting to blow up.
My career has really gotten in the fast lane; it's very overwhelming but really cool. I just released "Takeoff." I'll be doing some touring in the coming months too, I'm excited about that.
I've listened to the album, it's great. I hear a few old school touches in some of the songs. Who would you say are some of your inspirations?
I would have to say that Rod Stewart is my primary inspiration. I've always been drawn to the old school stuff. Things like rock n' roll and pop music serve as inspiration for me.
Of all the songs on your album, which would you say is your most personal and why?
The song "Safe Here Now" is actually about a really close friend of mine that died. She was around my age. It's basically saying that she is in a better and safer place where she's no longer in any pain. That's the song that I get the most feedback on from the fans that I do have. They're all very touched by it and can grasp its sincerity; they always say that they can relate to it.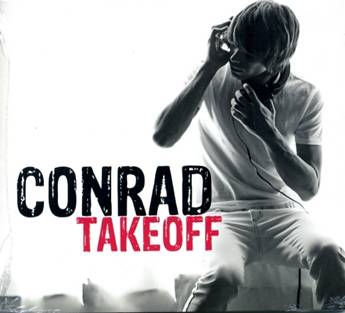 Photo Courtesy of Anderson Group PR
I've heard that song and it is very moving. I'm sure you've noticed that when some artists first start out, their music tends to be deeper in meaning than later in the career. That meaning seems very important to you, how will you maintain that going forward?
I'm fortunate enough to be able to work with people that appreciate what it means to me when I write and perform this music. Everyone has been really cool about allowing me to maintain creative control of my work.
Be sure to visit Conrad's website.