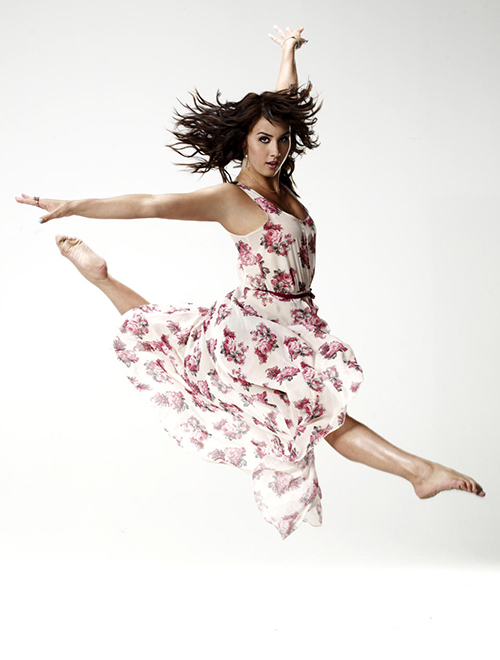 Courtesy of Anderson Group PR
Have you ever seen someone dance and been truly mesmerized by their skill? So mesmerized that you have had to stop and wonder, "How do they do that?"
If you've ever seen So You Think You Can Dance, or even better if you watch it on a regular basis, then you have more than likely have seen the extreme talent of Lauren Gottlieb.
The best way to articulate Lauren's skill after having seen her dance for the first time is to say that she did more than dance -- she would become one with whatever the song she was moving to.
Since making her mark in the third season of So You Think You Can Dance, Lauren has gone to assist some of the biggest choreographers in the business such as Tyce Diorio and Mia Michaels during seasons four, five, and six. She has also returned for the All-Star seasons of the hit series.
Real talent is always an important attribute to have. Why? It's because it's what will earn you the opportunity to show share your skills with the world.
What about heart?
The heart of a talented individual is not required, nonetheless, it's nice to know that those people that many look up to have an interest in giving.
"I really want to give back. I've been blessed with so much; I want to share the best parts of myself with the world. It's so important to be able to give," Lauren said.
Lauren has been blessed indeed. She earned the female leading role in the recently released Bollywood 3D film, Any Body Can Dance. The film is directed by the prolific Indian choreographer Remo D'Souza.
"Remo saw me and was a huge fan of mine. He decided that he wanted to make a dance film and knew that he wanted me in the lead, so here I am."
"It's an amazing feeling to be here, I just don't how to say how grateful I am for where I am and what I've achieved. It's an honor. I know that I'm here soaking up all of this culture for a reason. I am certainly going to make the most of it."
Lauren is moved to learn that she has been an inspiration to others who wish to follow their dream by doing what they love with all of their being and making a career out of it.
"Ever since I was a little girl, I knew that this was what I wanted to do. It was my dream."
"I decided that I was going to leave Phoenix, Arizona and come to Los Angeles. It happened really fast, I got on So You Think You Can Dance. I was in awe; I was with people who were just like me -- people who were following their dreams."
Keep up with this amazing talent by visiting her website.