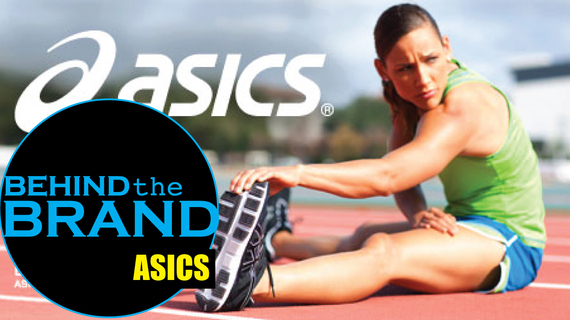 Shannon Scott has been working in marketing at challenger shoe brand ASICS for 25 years and knows a thing or two about going into battle against the big guys like Nike and Adidas.
Scott is an experienced marketer and has helped guide the brand as consumer habits and buying patterns evolve from traditional into digital, social and experiential. ASICS (an acronym for the Latin 'sound body, sound mind') is a niche brand best known by elite athletes and enthusiasts for being one of the best running shoes on the market. But as the brand moves into new markets and consumer attention shifts to social, the need for creative marketing with limited budgets compared to the hard-charging Under Armour is essential.
Scott credits a strong team and seamless approach to their being market leaders in their category. She has learned that her inner voice and first instincts are usually correct when it comes to making brand decisions. Her tips to young entrepreneurs, especially females who are tentative about speaking up is, "Don't hold back! Be confident!" Scott uses the quiet time during her commute to think and strategize and has been successful with community outreach and collaborating that includes pros and other influencers.
Here are my take away lessons for David to beat Goliath:
1. Stay in your lane
At its core, ASICS has incredible traction and street cred with runners and that's where they dominate. Try and be everything to everyone without the biggest budget on the block or the sexiest athletes and award-winning ad agency partners and you're going to fail.
ASICS slow and steady upward growth approach has created a strong brand with a halo effect casting its glow on other elite athletes and enthusiasts in many sports who cross train with their shoes to stay in shape.
2. Embed the Brand in Events
ASICS has been successful creating fun, relevant experiences at key running events like the New York City Marathon and more. With this embedding strategy at live events, they can set up tents, work grass roots and press the flesh with real people and collect valuable data about features and benefits. They develop relationships with influencer's who help evangelize their message and amplify their marketing.

3. Create a Laboratory
Shannon Scott and team seem to be carefully experimenting with new product lines in new markets (like their soccer cleats). It's about taking calculated risks and being willing to fail, then try again. Such is their entry into video on Youtube and other innovative in-store activation.
Watch the full episode as we go Behind the Brand to uncover some of ASICS strategy and marketing tactics and let me know what you think. Leave a comment or Tweet me @BryanElliott.