Another exotic burger is on its way from Burger King Japan, the folks whose current holiday offers are the Premium Berry Burger--topped with a sauce of cranberries, blueberries and red wine--and the Mush'nCheese with mushrooms.
But arriving on Jan.1, 2015, will be the Beef Fondue and Chicken Fondue: two sandwiches that are meant to be dipped in warm cheese fondue (made with a touch of white wine). Or, for those who don't mind get their fingers sloppy, the fondue can be drizzled on top of the burger as shown in the photo below.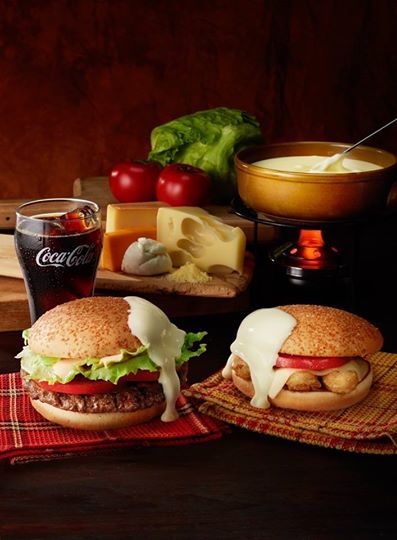 Both are limited-time offers to kick off 2015. Beef Fondue will be priced at ¥690 (US$5.76); Chicken Fondue is ¥450 ($3.76).
That's cheap compared with the Christmas specials at Burger King Japan. The King Turkey Party Set has two turkey drumsticks, an order of chicken fingers, onion rings, fries and two hash brown patties. All that is ¥2,300 (US$19.22). Or go bigger and swap out the chicken fingers for a chicken salad for ¥2,700 (US$22.56).