 A McDonald's franchisee says the chain will remove Angus Third Pounder burgers, Chicken Selects and apple-walnut salad, a move likely intended to clear menu space for an expected rollout of McWraps and other new items.
McEnaney Enterprises, a Princeton, Ky.-based McDonald's operator, announced via Twitter that the Selects ,the salad and Angus burgers all "are being discontinued from the McDonald's menu." Once existing inventory of the products are gone, the items will disappear from the menu. McEnaney also tweeted that the Hot 'n Spicy McChicken will join the menu (there at least) on March 5, followed by McWraps on March 19. Those tweets, reported first by Kentucky New Era, subsequently were pulled.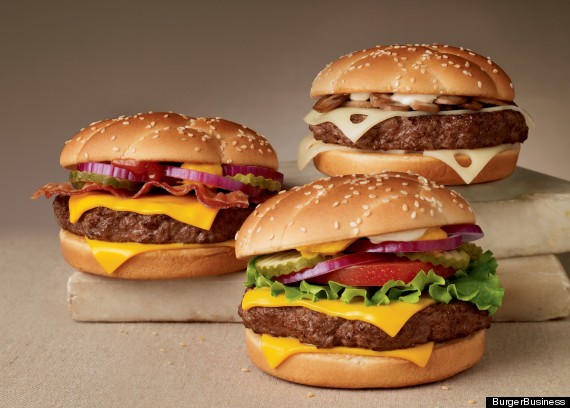 A ray of hope for Angus burger fans: A McDonald's spokesperson told the Chicago Tribune that the chain is "reviewing options" for the Angus burgers while confirming the other items' exit.
McDonald's has used the Hot 'n Spicy McChicken as an LTO in multiple markets and tested McWraps in Chicago beginning last August.
Ironically, the Angus burger line was inspired by a McDonald's franchisee in Southern California, Mike Pernecky, who wanted a product to compete in the upscale-burger category. He worked with corporate R&D to develop the final product, which rolled out nationally in July 2009 after what the company said were two years of testing.
The Angus Third Pounders were the first McDonald's items ever to use these five ingredients: red-onion rings, full slices of bacon, sautéed mushrooms, Natural Swiss cheese and a bakery-style sesame seed roll. The burgers are offered in Deluxe, Bacon & Cheese and Mushroom & Swiss varieties. Last October, McDonald's used the Angus burger patty for its CBO (Cheddar Bacon Onion) LTO.
Angus burgers have become important parts of the McDonald's menu in a number of countries. Grand Angus and Mighty Angus burgers were added in Australia in August 2009 they were added in Canada in April 2011. Current LTOs at McDonald's in Argentina are a double-Angus-patty Thai Sweet Chili burger and McWrap. Double-patty Angus Deluxe and Angus Bacon burgers are on the standard menu in Brazil.