Whether due to budget, environmental awareness, or food allergies, many people are starting to move toward a more "homemade life." It may seem like a lot of work, but you don't have to drive yourself crazy! Here are some tips to go homemade without losing your mind.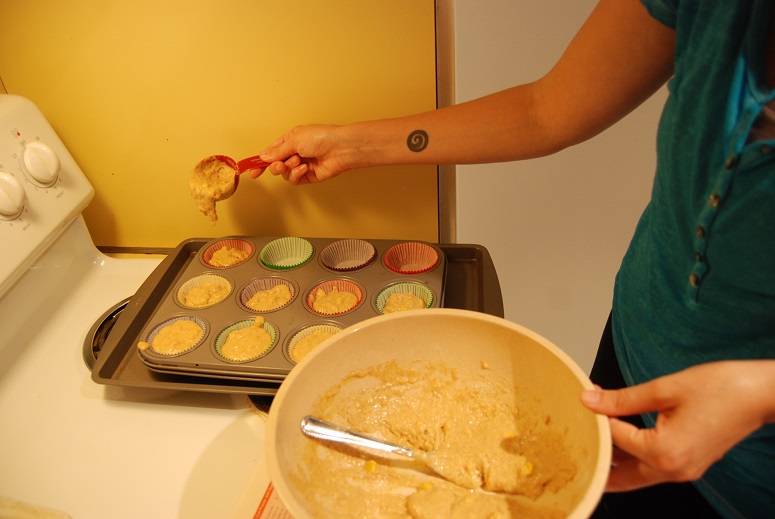 1. Abandon convention. If you have decided to eschew convenience foods for the homemade life, you may find yourself feeling a little left out sometimes. Your kids may feel weird showing up to school without the usual packaged foods with shiny wrappers and cartoon characters. I have found that using cute, reusable lunch packing materials and offering small quantities of a few different foods helps keep my kids interested. I also pack my smoothies in a bottle I love, and bring enough simple snacks like apple slices or cheese cubes to share when we are heading out for the day.
2. Shop online. Spending more time cooking and preparing homemade food means that in order to stay sane, you have to find time in other areas. One way is to minimize trips to the store. Thankfully we can order almost anything (anything!) online, usually at a discount. Some of my favorite ways to order are through Vitacost or Amazon Prime. The subscription with free shipping is definitely worth it for us. When I forget to stock up ahead of time, I find myself at Whole Foods and Walgreens spending $3 more and wishing I had just ordered online to save money and time.
3. Plan ahead, but don't be afraid to improvise. If I take an hour to sit down and plan out a week of meals or order a month's worth of bulk groceries, I am always glad that I did. Each week I try to develop an outline of five dinners and one or two extras like muffins and crackers. If Tuesday afternoon rolls around and I don't have time to make what I have planned, I try to go with the flow and make a simpler version or substitute one of the other night's dinners. Also, many bloggers like Holistic Squid offer meal plans with a shopping list for a small fee, which can be a great time saver.
4. Prioritize. Making most things from scratch takes a lot of time- I don't know how our grandmothers did it! I try to prioritize what I make according to my own preferences and values. For example, I have no interest in grating a bar of Fels Naptha soap to make my own laundry detergent. However, it's a great way to save money if you're into it! I also prefer to make uncomplicated dishes and often separate components for everyone to put together themselves at meal time. That way I can maximize my time in the kitchen and minimize my frustration with things not being eaten by everyone. I'm not winning any awards for gourmet cooking and I wouldn't serve these simple dishes to a client, but my family is full and happy, so I'm not complaining!
5. Make extra. I love to cook but I don't love to spend every waking moment in the kitchen. Thankfully when I was cooking for families as a personal chef I learned to make the most of my cooking time, and always double recipes. I would make two of everything and freeze half, so the family could have an easy homemade dinner on a night when I wasn't there. At home, I often freeze cooked ingredients such as beans and vegetables when I make a batch, or fully prepared items like soup (for quick defrosting freeze it flat in a Ziploc bag!), muffins, mini pizza crusts, or pancakes. That way when things get busy I can choose a shortcut to dinner, or a grab-and-go option from the freezer.
6. Take it one step at a time. It is not realistic to overhaul your entire kitchen and suddenly start making every single thing from scratch. A good way to start is by finding one thing that you can replace with a homemade version that will be healthier, save you money, and reduce waste. There are many things like this that are easier than they seem! Making dried beans instead of using cans doesn't take much effort, just a little planning ahead. Making a loaf of bread can be a fun project, and all you need is a bag of flour and some yeast. If you try something and like it, try it again the following week, and soon it will become routine. The only way I have been able make as many things as I do from scratch is by adding them in one by one over time, until they became part of my week. I still look at people who make their own canned goods and think, "Wow! How do they find the time/energy/space to do that!?" But maybe someday I will try it too. The only way I will get myself to do it is if I see it as a fun experiment.
Let me know what you like to make from scratch! For more ideas for the homemade life, thoughts on homeschooling and thoughtful parenting, stop by thejoyofcaitlin.com or find me on Facebook and Twitter!