If you're reading this then you know you're way behind the 8-ball with holiday shopping. While Santa was making his list and checking it twice, you were watching Scandal and drinking gingerbread lattes. Shame on you. Now, it's less than a week until Christmas and you need to buy for everyone on your list in a very short amount of time. Can it be done? Sure. Can it be done without actually looking like you waited until the last minute? That is trickier but possible.
The key to last-minute gifting is to make it look like you thought long and hard for the perfect present. Here are seven last-minute gifts that don't look like afterthoughts. You should be able to get all of them at your local mall and in one shopping trip! Don't forget to splurge on some nice wrapping paper and gift bags (and by splurge, I mean SPLURGE). Over the top, festive wrapping gives the illusion that you really, really care -- which will hide the fact that you're really, really busy.
Patterned Infinity Scarf from Macy's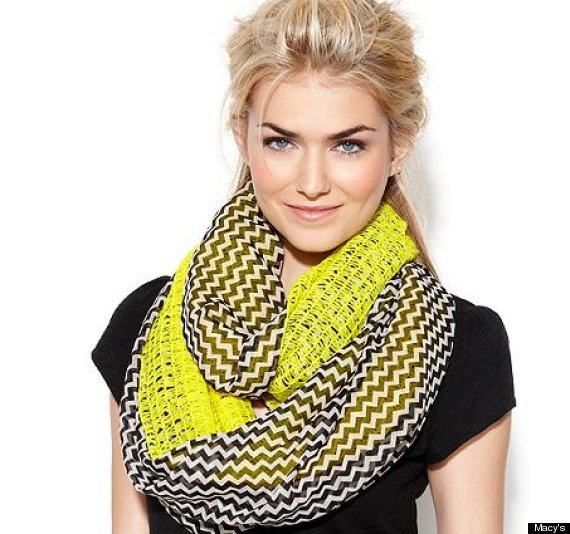 Tis the season for scarves! Lucky for you, a scarf is not the throw away gift it has been in the past. Nowadays, trendy infinity scarves are a favorite accessory for women, rather than simply winter wear. Make sure you get a fun pattern and great color -- a neutral colored wool scarf is still lame and a no-no.
Elephant Teapot from Target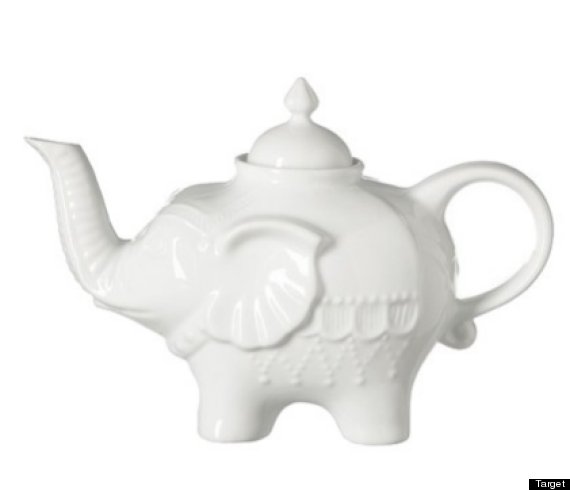 Obviously you shouldn't get your dad an elephant teapot, but you also shouldn't be shopping for your dad on Christmas Eve. This teapot is a unique spin on something classic. It's cute, functional and can also be used for décor. Plus, the price is just right for last minute purchasing.
Pajama Sets from Macy's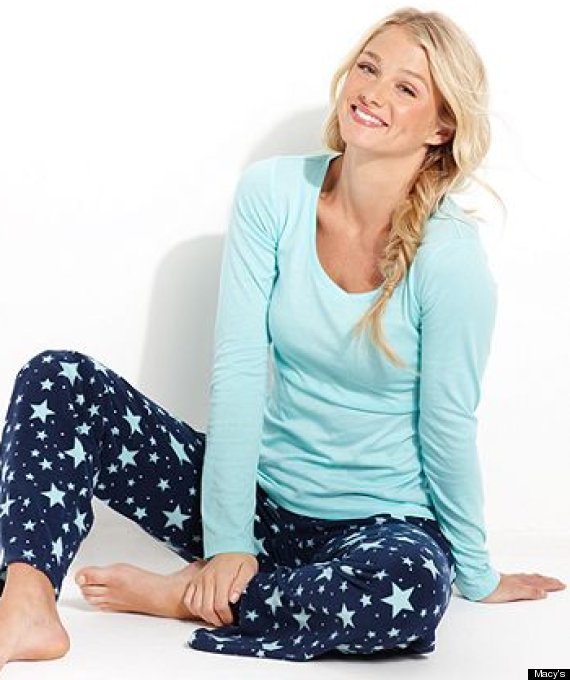 This is the one time out of the year that pajamas are a totally acceptable and fun gift. Holiday PJ's make you think of when you were a kid and still believed in Santa. If you have to get several gifts for sisters, best friends etc., go with matching jammies. You can wear them that night and then break them out again next year. They're also the only item of clothing you can get away with getting too big (you wanted them to be extra comfy, right?).
Automatic Wine Opener from Target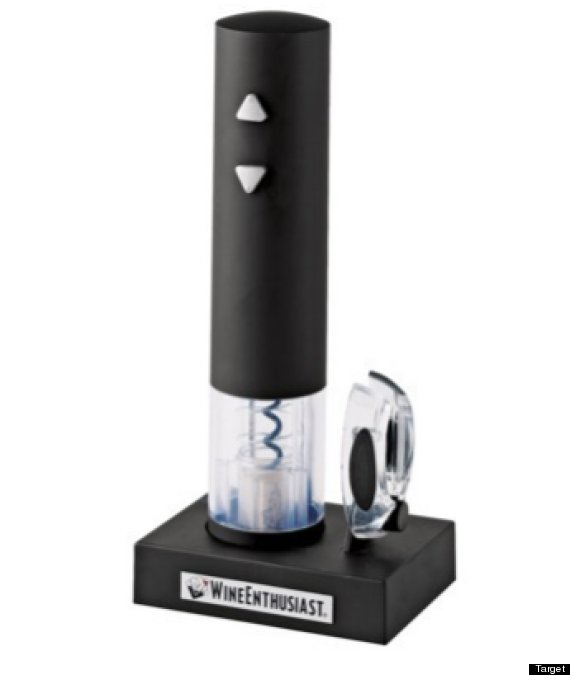 Hello, lover. This is the holy grail of (inexpensive, last-minute) holiday gifts. If you're buying for a regular wine drinker or even an occasional imbiber, it's still awesome. There are several types of automatic wine openers and they work for any price range. Perfect for a hostess, a stocking stuffer or a gift for yourself after a shopping trip well done.
Luxe Throw from JCPenney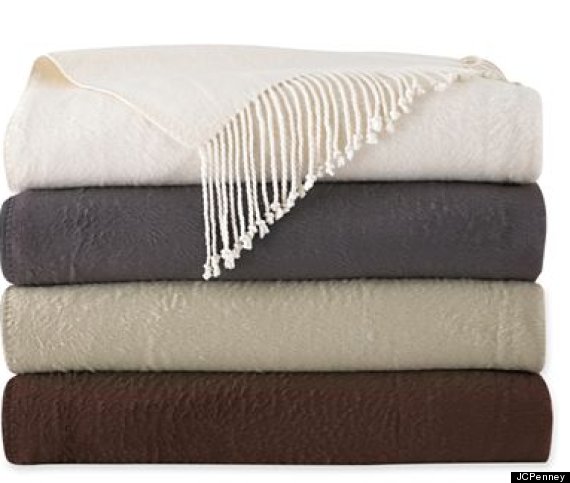 What's better than a cozy blanket on a cold winters night? Probably, a cozy blanket and a bottle of wine but, no need to go overboard here. The key to making this last minute buy amazing is to spend a little more moola for something incredibly soft. If you have an idea of the style that would match your gift recipients home, by all means go for it. If you don't, get a neutral color or simple print. If it doesn't match, don't worry. When they're not bundled up in its scrumptious warmth, they will be able to pop it in a closet.
Headphones from Best Buy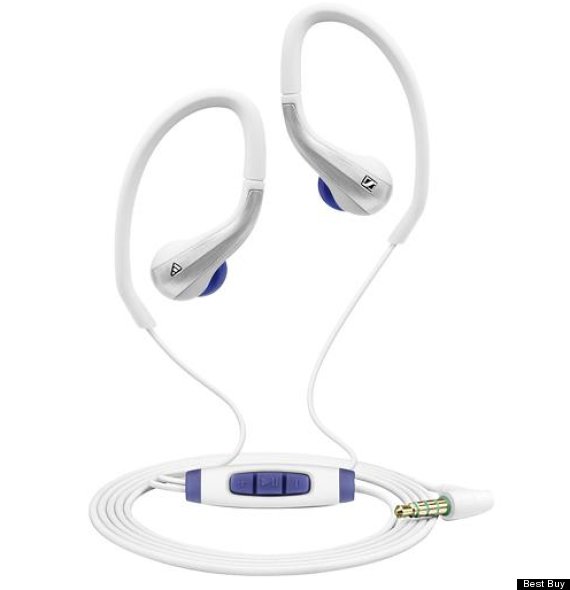 It's safe to assume that pretty much everyone uses headphones nearly everyday -- and they're usually cheap ones. Really nice headphones are one of those things people rarely buy for themselves. Last-minute gifts for men are tough to come by but shmancy earbuds are a sure thing. Plus, headphones are always getting lost or broken so there is a constant need for new ones!
Crystal Candlesticks from JCPenney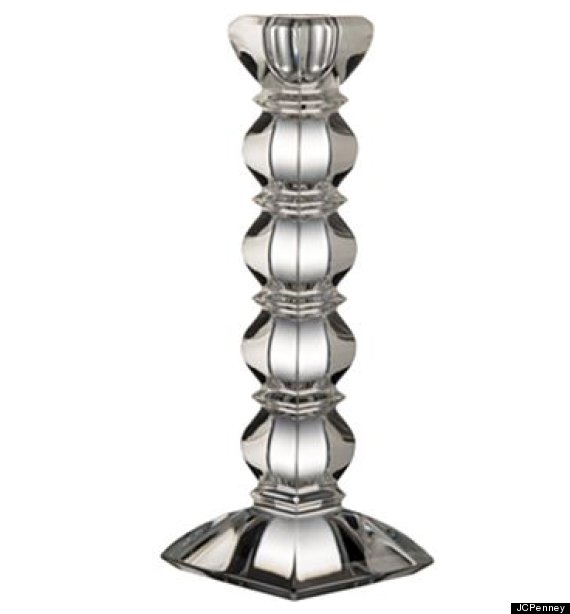 As last-minute gifts go, candles might as well come with a sign that says "I bought this today." Candlesticks on the other hand, now we're talking! Crystal candlesticks are a great gift because they go with virtually any décor and if they don't match perfectly, they can still be used for special occasions or holidays. The great part is that most big name stores offer fancy looking candlesticks at reasonable prices.
And here is how to make that gift look special:
PHOTO GALLERY
DIY Gift Wrapping