I love the fall theater season. First, fall is my favorite time of the year in the city. Second, the fall theater season is chock full of new offerings, but the pressure to see them right away is less than it is with spring offerings, as the Tony Awards isn't as imminent.
Typically for my fall preview, I like to ask producers to promote their own shows. This season, for a change, I decided to find out what "regular theatergoers" were looking forward to and why. In my attempt to accomplish this, I posted a message on the Wellesley Club of New York's Facebook page and circulated an email in various law firms, companies in the financial sector and non-profit world. I asked only people who regularly attended Broadway to respond, hoping to rule out responses in favor of The River simply because Wolverine was in it.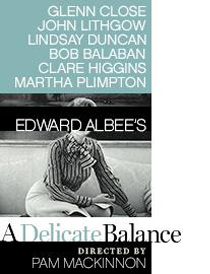 I received just shy of 100 responses, 10 of which I will include below. Interestingly, a bunch of people wanted to choose The King and I, which is of course not coming until the spring. (Congrats, LCT, you have an upcoming hit!) Almost every show received at least one vote, with the exception of The Country House, The Real Thing, The Illusionists and Side Show. I was somewhat surprised about Side Show, because I believe the television commercials are effective, but it's possible they haven't been running long enough for impact.
Top vote getters were It's Only a Play (#1) and The River (#2). Because there aren't a ton of musicals opening, it was impossible to compare musicals to plays as a general matter. On The Town got nine votes, The Last Ship received six. Of those shows that received votes, Love Letters was the lowest vote getter, with a mere two votes.
For what it's worth, the show I was looking most forward to was The Curious Incident of the Dog in the Night-Time, with A Delicate Balance a close second. For Curious Incident, I read all the reviews overseas and it simply seemed like something that I would love. For A Delicate Balance, I've always found it one of Albee's most interesting plays. Plus, in addition to the rest of the stellar cast, I love Lindsay Duncan. If you've never seen her onstage, you should.
And now onto the people who matter... I've tried to include one write-up for every show that people chose.
Name: Brian Sogol
Show: A Delicate Balance
Reason why: I'm really looking forward to Edward Albee's A Delicate Balance, starring John Lithgow and Glenn Close. My boyfriend and I both read the play a few weeks ago - I'm 35 and he is 26 and we both agreed it didn't really resonate. I mention our ages because we weren't sure if, thirty years from now, we'd feel quite differently. Some of the writing clearly sparkles, but the premise and its paralysis are so challenging that it was hard for us to really dig in to the words on the page. We'd really like to see it presented, then, and see how actors can channel it. And, we're very excited about this pairing. John Lithgow is, of course, wonderful. We're both big fans of Glenn Close, the most accomplished and recognizeable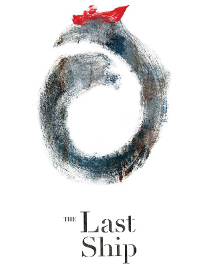 Unappreciated Actress out there, so that just seals the deal for us.
Name: Emily Wilson
Show: The Last Ship
Reason why: I would probably say I'm most looking forward to The Last
Ship. I slightly prefer musicals to plays, and, while I've enjoyed several of the big revivals over the last couple years, I really love a new GOOD musical -- Next to Normal, Gentleman's Guide, etc. And, I generally enjoy Sting.
Name: Michael Swarz
Show: On the Town
Reason why: The music. How can you go wrong?

Name: Frankie Interpol
Show: The River
Reason why: My wife and I went to that author's last show, and loved it. So when this was announced, I knew it was going to be a must-see for us.
Name: Linda Ragen
Show: The Elephant Man
Reason why: I missed the last revival and have never seen the show onstage. The cast is also outstanding. For one of our best film stars to be doing it is great. Patricia Clarkson is also an actress I have always respected.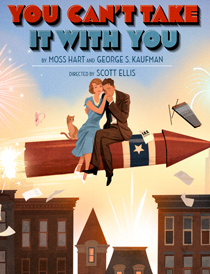 Name: Nancy Reynolds
Show: You Can't Take it With You
Reason why: I was in a high school production of it. Loved it. Never saw it other than that, and I guess I never saw it that time!
Name: Taylor Ebling
Show: The Curious Incident of the Dog in the Night Time
Reason why: The Curious Incident of the Dog in the Night Time, because I loved the book and have trouble imagining how it can/will translate to the stage. I'm looking forward to being pleasantly surprised.

Name: David Clark
Show: This is Our Youth
Reason why: I have heard so much about that great original production, about how amazing it was supposed to be. I identify with Lonergan's films and I've never seen one of his plays onstage. I remember reading years ago the show was supposed to come in from London and then that never happened. When this was announced, for a while, I thought it wouldn't come, like that one didn't. But once I knew it was coming, I knew I had to see it. Lonergan has such a unique perspective on human emotions. His characters, in his films, really feel. I'm looking forward to seeing that onstage.
Name: Alice Keen
Show: It's Only a Play
Reason why: It's solely the cast. I love them all.
Name: Jill Samuels
Show: Love Letters
Reason why: We don't get many date night plays. It's a lot easier to convince my husband to see a play than it is to see a musical. I just won't tell him the title. I'll tell him "Play with Angelica Houston" and we'll be set.
Inadvertently,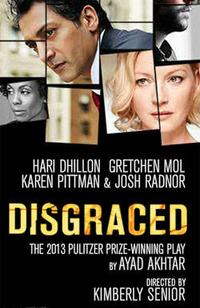 I hit upon one press member during my search for "regular theatergoer." As she wrote the most detailed "why" for Disgraced, I include her as a bonus entry:
Name: Shavanna Calder
Show: Disgraced
Reason why: A writer from my site I created, Arts in Color (about people of color in theater) attended a talk at the Greene Space about Disgraced. Her write up, and the live feed from the talk solidified that this show is definitely a must see for the fall. Plus #DiversityOnStage is extremely important to me and this show celebrates that in many ways. The cast (south asian, black, white etc) and it's Pulitzer Prize winning author, Ayad Akhtar! I look forward to seeing some amazingly diverse talent represented on the Bway stage in higher numbers than the norm and hope that it continues past this season.