Is this the best fall theater season in years? I think so. While I don't do reviews really, I felt the need to discuss this amazing season we're having. It would kick last season's butt in almost any competition.
This Is Our Youth: I wasn't sure how it would play in 2014. But it works so well. The critics loved it. The audience the night I was there loved it. Go.
Love Letters: I haven't seen it (I purchase tickets to Farrow's last night, then got held up), but the critics loved it too. And the opportunity to see any of those actors is special. I hear Carol Burnett is great.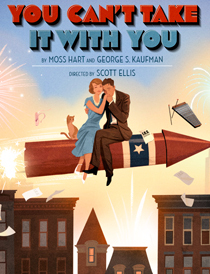 You Can't Take It With You: This is my favorite play revival in many years. It's so joyous. Everyone works so well together. It's sort of amazing that there is not a real weak link, but there is not. I saw it fairly early in previews. One might expect early on it would have still been finding itself. Nope. It was there already, even in the beginning of its run. I hope a lot of its cast members are remembered come Tony time.
The Country House: I was sick when I was supposed to go, and haven't been yet. I know many critics didn't love the play, but I don't think anyone thinks this production is a real bomb. Everyone loves Blythe Danner and reading the Times review made me want to see it just for her.
The Curious Incident of the Dog in the Night-Time: This was my most-highly anticipated fall show, which is often the kiss of death. Overhyping in one's mind is not a good thing -- most of the time there is a letdown. Not so here! I love this show. The critics love this show. I call it the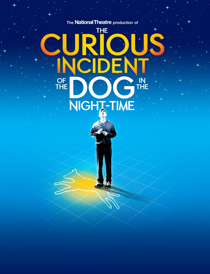 Matilda of straight plays. It's a critical darling, from London, based on a book. Like Matilda, it's not absolutely perfect, but it's really great. It was a satisfying theatrical experience for me. Interestingly, my mother doesn't particularly like British things, she hates techno music and she is blinded by flashing lights. Therefore I didn't want to take her to this; she insisted though, not wanting to miss a big Tony nominee. She loved it too! She loved it despite it being British, there being techno music and there being flashing lights. She has been telling everyone to buy tickets.
It's Only a Play: Mixed reviews, yes, but a hit. I see it in a couple of weeks, so I can't comment on it particularly. It's certainly not killing the season though -- it's a success!
On the Town: Another critical hit! Another show I haven't seen yet! I see it this week and I'm really looking forward to it (despite the possibility people might be eating popcorn next to me). I was excited before the reviews, because I thought the choreography looked great. I also like John Rando. So there we go.
Only Holler If Ya Hear Me has truly bombed with critics and at the box office. Last season by this date we had already been subjected to Let It Be, First Date (which wasn't horrible, but shouldn't have been on Broadway), Soul Doctor, that odd Orlando Bloom Romeo and Juliet and Big Fish. The 2012-2013 fall was much better than that, but it was also less crowded, so less could go wrong.
What is to come? A lot of slam dunks. There are a couple of question marks, but it's still looking to be a good first half overall. The next opening this season is Disgraced on Thursday. I saw it off-Broadway but I'm going back to see the new cast, which includes my favorite star Chicago replacement ever, Gretchen Mol.
I hope everyone is going to head to the theater and see one of the shows already opened or a future offering. Producers won't present quality theater if people don't go out and support it. Yes, the ticket prices are high. Yes, it's a special treat that I know some people just can't easily manage. That is true. But if you can swing it financially there are a lot of great shows out there worthy of your investment.