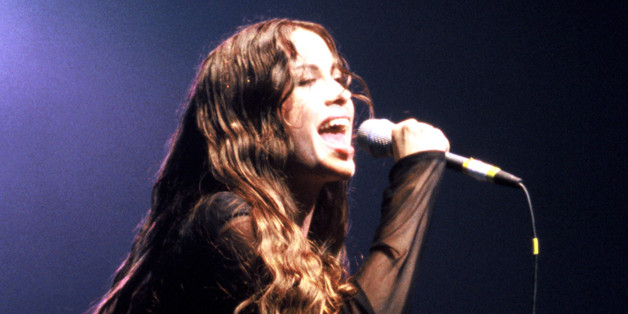 Alanis Morissette's seminal album Jagged Little Pill recently celebrated its 20th anniversary with an anniversary edition.
Morissette was only 19 when she wrote it. It was more caustic than the typical teenaged angst that say Taylor Swift's early albums speak to. She was more than angry: she was downright f-ing mad. At men, at relationships, at female inequalities, at not being taken seriously.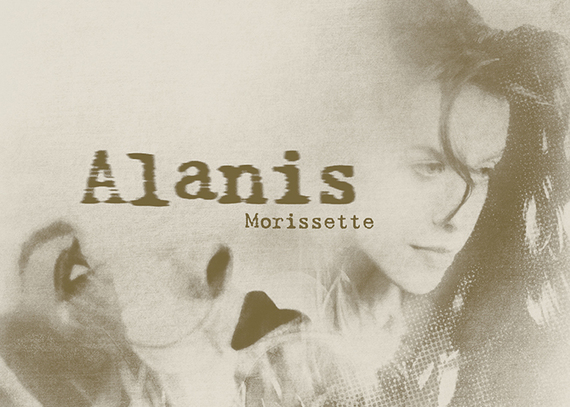 I was only 17 when I first heard it, a senior in high school. My girlfriends and I played it over and over again, memorizing every last lyric. I was a sheltered kid in the suburbs with an intact family with no troubled past, ready to head off to a renowned university. I knew nothing about the world or its injustices, but somehow, I identified with her anger. I felt her pain. I'm sure I'm not alone. This album spoke to a whole generation of women.
What was I so angry about?
Perhaps I recognized that my entire future lay before me like a vast, endless ocean. All those possibilities might have overwhelmed my seventeen-year-old self, but I knew that I was strong, smart, and going to make something of myself. The journey to college and into adulthood sounded exciting and maybe intense. But still, why so angry?
Alanis describes her music as reflecting her "burgeoning sexuality and coming-of-age." Read Morissette's full essay about the 20th anniversary on her blog. But, I couldn't have been angry at men. They were only boys at this point and couldn't be counted on for much of anything. Throughout senior year, my friends and I would falsely accuse each other of "go[ing] down on [someone] in a theatre," quoting You Oughta Know, inserting any possible name into the phrase, from our crushes to disgusting teachers. We didn't go down, on anyone, let alone in public places. There weren't too many men in the picture at that point, but there would be in years to come.
Maybe I was envious of her stories behind the anger. The messy breakups, the relationships, the living and learning. I wanted that; I was ready to experience it. Life. I was frustrated with my simpleton childhood. I was ready to leave it behind and take on the world.
I was angry at 17. Or, at least, I'd wanted to have lived enough to be angry. But, why is it still such a great album? It's not simply nostalgia. The lyrics are still relevant; the emotions still sharp. I'm identifying with them now, as I write this. What's Ironic is that I'm back living in the same suburb. By choice. Twenty years later, protecting my kids from the big, bad world, just as my parents had sheltered me.
Am I still angry at 37?
I could give a whole laundry list of reasons why my anger may be justified today. I'm sure we all could rattle off our unique domestic dilemmas before Alanis finishes singing Hand in My Pocket: a daughter has ADHD, a son isn't sleeping, a partner who avoids responsibilities, an elderly parent is sick, a career is stagnating, and there isn't enough time and/or money. I'll spare you my own list as I remind myself that I'm lucky that I still don't have true hardships in my life.
Thankfully, I'm still angry. I'm not complacent, which would be much, much worse. I'll take my anger as a sign of hope, a sign of youth. The possibilities are still there, although maybe not as endless.
A version of this first appeared on www.carissahoward.com.