Based on public input, we've added another five titles to the U.S. Department of Labor's list of Books that Shaped Work in America, bringing total number to 102. Like so many others on the evolving list, these additions reinforce my belief that literature from years past can often help us understand issues we are facing today.
Case in point: "Sister Carrie" by Theodore Dreiser.
Published in 1900, "Sister Carrie" chronicles the experiences of Carrie Meeber, a young woman who leaves her home in rural Wisconsin in search of a better life in Chicago ... where she eventually achieves fame and fortune as an actress. Along the way, Carrie defies the conventional social (okay, sexual) norms for women of the time. For this reason, the book was quite controversial when it hit the shelves -- and remained so for many years. As a matter of fact, I read it in high school in the early 1980s; the teacher responsible was reprimanded for assigning it after the fact. Thirty-four years later, it still resonates with me -- and many others, judging from the multiple people who suggested it to us for inclusion.
That's because the story sheds light on more than the social transformation that took place in turn-of-the-century America; it portrays the migration of rural Americans to cities in search of new lives and livelihoods, often in the face of adversity. It also demonstrates both the potential and pitfalls of free enterprise by juxtaposing Carrie's "rags to riches" story with that of another character, George Hurstwood -- whose trajectory goes in the opposite direction.
In this way, despite being more than 100 years old, many of the themes presented in the fictional story relate to the all-too-real challenges faced by many Americans today. As congress debates extending unemployment benefits for the long-term jobless, the narratives presented in "Sister Carrie" seem less distant. According to one of many recommendations we received to include "Sister Carrie," the story "exposes the harsh reality of a society entirely without a 'safety net' for those who are down on their luck," while another wrote "it contains an unforgettable description of Carrie Meeber's search for a job ... to me it's the best part of the book. Her job search still rings true today:"
Once across the river and into the wholesale district, she glanced about her for some likely door at which to apply. As she contemplated the wide windows and imposing signs, she became conscious of being gazed upon and understood for what she was -- a wage-seeker. She had never done this thing before, and lacked courage.
We've all been there. Job seeking is not easy, even during the best of times. It requires -- as Carrie discovers -- courage. Today, there are three job seekers for every job; yet, every day across the country, amazing people still go out there and try. For them, the U.S. Department of Labor's 2,600 American Job Centers offer the type of support that Carrie never would have dreamed of.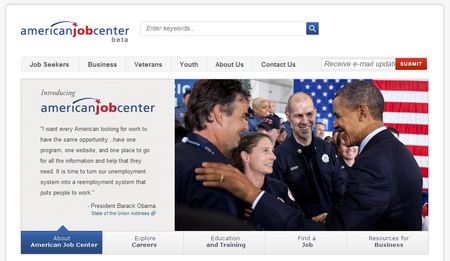 Two other books added to the list -- each very different in presentation but equally compelling -- also address the importance of our nation's social safety net. "Let Us Now Praise Famous Men," written by James Agee and featuring photographs by Walker Evans, portrays the lives of sharecroppers during the Great Depression. Published in 1941, it is widely considered a watershed work of photojournalism, lauded for its compelling and honest record of people and place. And former Secretary of Labor Robert Reich's 2010 "Aftershock: The Next Economy and America's Future" posits that the Great Recession triggered in 2008 was the result of a widening gulf between America's wealthy and middle class, which in turn was caused by stagnant wages and rising costs -- and he recommends strategies for reversing this gulf.
The final two titles span 400 years and on the surface have little in common. Published in 1678, "The Pilgrim's Progress" by John Bunyan is widely considered one of the most influential works in the English language and was widely popular among early American colonists, while "Good to Great: Why Some Companies Make the Leap ... And Other Don't" by Jim Collins, published in 2001, examined the characteristics of companies whose performance improved from average to successful -- "good to great" -- vis-à-vis their competitors. The commonality between the two? Collins' research identified three significant factors in determining success: disciplined people, disciplined thought and disciplined action -- all attributes of the early American colonists who built a new nation based on the concept of self-reliance, and are attributes that still define the American workforce today.
What do you think of the list? Share with us the books that shaped your view of workplaces, workers and work.
Carl Fillichio heads the Labor Department's Office of Public Affairs and serves as the chair of the department's centennial. Learn more about the department's 100 years of service by viewing an interactive timeline and watching a special centennial video.