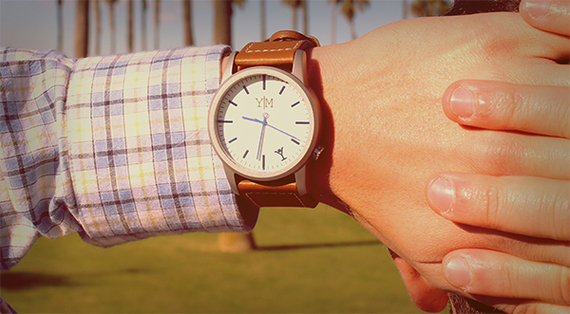 Only 30 percent of Americans are engaged in their jobs, according to the 2014 Gallup-Purdue Index Report, "Great Jobs, Great Lives." This report on the overall well being of U.S. graduates shows that the majority of college graduates feel unprepared to succeed in life after college, and are unfulfilled by the jobs they do secure.
What could improve the college experience and career readiness? The three key experiences that students cited in the study include internships, active enrollment in extracurricular activities, and working on a project that took more than a semester to complete. Of the more than 30,000 students surveyed, only 6 percent experienced all three in college.
While colleges have the responsibility to connect students to mentors, offer real-world experiences, and send employable graduates into the workforce, students also have a responsibility to make sure they get the most out of their college investment. That's why I was pleased when college entrepreneur Nathan Resnick, a finance major and junior at the University of San Diego, recently reached out to me to support the Kickstarter campaign for Yes Man, his watch and sunglasses manufacturing business. I was intrigued by his global business and wanted to know how he got his start and how he balances living the life of a college student and a CEO.
Why did you start Yes Man?
Last summer as a sophomore in college I felt restricted by my nine-to-five summer internship. I wanted to do more with my life and entrepreneurship was my outlet. I had this idea buzzing in my head, but had no clue how to turn it into a reality. I ended up digging deep and doing everything I could to launch Yes Man Watches. I stayed up until 5 a.m. almost every night balancing the time zones of four different cities. I was based in my hometown of Bethesda, Maryland, leading everything, while a buddy in San Diego designed the logos, an engineer in Budapest developed the computer-aided designs, and a manufacturer in China geared up for production.
You started Yes Man while working a nine-to-five job? How did you balance your time?

I came to realize that my nine-to-five summer internship was only taking up a third of my day. People who think they don't have time to start their own business are just giving themselves an excuse. If you really want to do something, you'll find the time to do it. Look at your day like a blank canvas -- instead of seeing what you have to do, see what you could do.
How does a student juggle college studies and running a startup?

As a junior at the University of San Diego, it requires finding balance between my startup and my schoolwork. I'm a finance major, so it's neat to apply principles I learn in class to my business. For example, when my accountant is talking about our balance sheet, I can apply what I just learned in class to understand what he is saying.
My university also acts as a direct market for Yes Man Watches. Not only do we sell watches to my classmates, but we also utilize them for feedback on new products and price-points.
What is the biggest misconception about college entrepreneurship?

Entrepreneurs in college think they need to have an original idea and are always scared of someone stealing their idea. With over 7 billion people in our world, chances are you are never going to have an original idea. What sets someone apart though is their ability to turn their idea into a reality. That is what entrepreneurship is about -- implementation and execution. You can think about something all you want but until you act on it, your idea is still just an idea. I make watches, people have been doing that for so long. What sets Yes Man apart is we make our watches better than anyone else (check our patent-pending buckle). Instead of focusing on originality, try honing in on a better experience or better product.
How would you suggest a college entrepreneur should start?

Know your industry. You need to know anything and everything about your business. Also, even though as an entrepreneur you may have the title of CEO or founder, you get started by doing the work an intern would do -- researching, cold-calling, etc.
When looking for team members for Yes Man, people would be interested until they found out they would be doing dirty work -- sending countless emails, connecting with blogs, and reaching out to influencers. Entrepreneurship isn't as glamorous as many portray it to be and every real entrepreneur knows the struggles. As a college student trying to start a business, I'd say you shouldn't breathe without thinking about your business.
What is next for Yes Man?

A big step in our product development is our patent-pending buckle. It took a lot of time to develop a hole-less leather watch strap but we've finally dialed it in. Like any startup, we're continuously looking for ways to improve and have a redesigned buckle coming out later this year.
We're working on some new watch designs and expanding our product line to incredible handmade hybrid bamboo sunglasses. We just launched our latest Kickstarter to fund production and could really use your support!
Nathan is a prime example of an entrepreneurial student who is not only on his way to leaving college with his finance degree, but with experience that he can take to an employer directly out of college, or more likely an investor for his next great project. As the school year begins, I will continue to interview young people who are breaking the mold and going beyond the college classroom to gain experiences that make them more global, experienced, and determined for what lies ahead.