My friends,
Book publishing is a slow process. It has been almost five years since my husband, Kenny, passed into Spirit and since I began writing Through Kenny's Eyes, and three years since the first draft of our book was completed. These last three years have been spent editing, proposing, proofing, correcting, designing, touching up, photographing, and this process doubled and tripled every spare hour of any and every day!
But the outcome was so worth all the toil. And it was only toil once the story was written and the editing began. The actual writing was healing, liberating, and full of enlightenment that my mind could not have thought of on its own. Spirit came through the writing as if my mind were totally absent. The writing began to touch the hearts of our blog respondents in ways I had not anticipated, but relished with every bit of deep caring that they carried to my aching heart. I was revealing patterns I had not had any clue how to approach until I wrote. Until Kenny was gone. Until I had to write. Until encouragement from friends and family urged me to gather Kenny's writing and my writing into what finally became a book of our story.
Kenny's message that death is "a walk in the park," and can be fun and exciting, is finally captured in a work that's available to anyone who would like to read about such an uplifting and spiritual account of death and dying. My friends, in their generosity and belief in the message of this book, poured their hearts and their expertise into it as a gift! It took a village, and I'm more than grateful to be part of such a beautiful and bountiful village.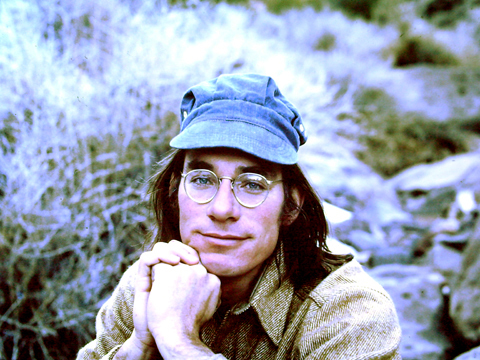 Kenny said just seven days before passing, If people could discover the joy I'm having now, they would stop what they are doing and do what I'm doing. And during one moment, among many, of lucid, heart-opening discovery, he wrote this in his blog: I take meds to control my pain, and I handle the basic body functions to keep it going, and my consciousness dances free in the Light of God, I feel as though I am among the Living Free. I have so little standing between me and the awareness of God that practically all I see is beauty.
After he passed, I learned to communicate with Kenny's soul, thanks to the deep, heartfelt support of our friend Ashtar Athena SherAn (SaiVahni). Before I learned, he tried to communicate. He would leave feathers for me (one time in my pocket), he would fiddle with the electronics messing up my programming, he sent his Spirit Symbol, the red tailed hawk, to me twice, and he changed the CD I wake up to each morning. Throughout the book he counsels me, laughs with me, recounts how the cancer was allowed to enter his body, visits his sisters as they celebrated what would have been his 64th birthday, reveals how entwined our consciousnesses were until the karma lifted, encourages me to write, to unravel, and resolve family patterns routed in fear and superstition.
As a result, this amazing project, chapter after chapter, opens the channels of discovery, transformation and liberation. A quote from the last chapter:
Having a loved one die is meant to be profound. It's meant to shake us up, to have us review our life and come into acceptance. Come into forgiveness. Come into compassion and empathy. Come into unconditional loving for ourselves, our loved ones, and hopefully everyone and everything else -- all circumstances and situations, every thing. And every moment we come to these cornerstone realizations, we enter into the Kingdom of God. Not that it isn't always there/here, because it is. Only that we awake unto it. Awake unto Love.
And entwined in the telling of those nine short months from diagnosis to death, is a love story of two spiritual beings having a human experience here on earth. Among many tender moments captured in these chapters, there is this one:
So now in my memories, whenever I may picture those last hours of Kenny's life, I turn to remember the long moment just days before he passed, when he took my face in his hands and for a very long time, he held his gaze on my eyes in silent communion. The world stood waiting outside our little bubble -- it could have waited forever as I soaked in the loving we shared. It shall always remain a Divine Soul-to-Soul moment when time stood still, when nothing else mattered, when his death was imminent but yet so far away -- outside the bubble for now.
Our spiritual teachers, John-Roger, founder of the Church of the Movement of Spiritual Inner Awareness (MSIA) and John Morton, spiritual director, and the teachings of the Spiritual Heart played a huge part in shepherding us through those nine months together and the last nearly five years since Kenny passed. Throughout the book, the reader finds council from them as well as from our hospice chaplain and end-of-life adviser. So in addition to the personal story we laid down in these pages, one finds practical information on preparing for death, actively dying, and grieving -- all from a spiritual perspective.
The book also stands as a reference for where to find the spiritual teachings, practitioners who can help, and resources for healing.
I hope you'll take a look and help us share a revolutionary way to experience the dying process. Through Kenny's Eyes -- A Magnificent Journey from Illness to Ecstasy, is available at most online booksellers.