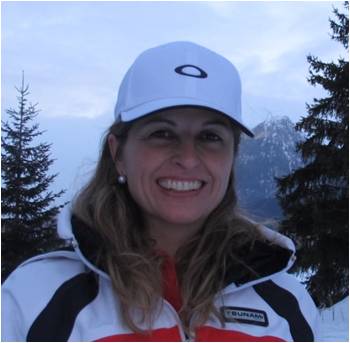 Bono is attending Davos, but he is not the only rock star here. There are the ones you recognize and the ones that you haven't heard of yet, like Elisabeth de los Pinos. She is at Davos because she started Aura Biosciences, one of the select global companies that has received the World Economic Forum Technology Pioneer award. Each year WEF gives this prestigious award to 20-30 companies. There is a rigorous selection process that reviews applicants from all over the world. The selection committee looks for companies that they believe will have both great long term success and will have the potential to significantly improve economic development and social conditions globally.
The Technology Pioneers are invited to Davos to learn from each other; build a WEF technology pioneer community; and participate in the greater conference. This year's "class" includes bio-tech, energy and IT. They are honored to be a part of such a community and derive support and inspiration from each other. They are all looking to leverage the conference to find ways -- and people -- to help grow their big ideas.
Olivier Schwab recently stepped in as the leader of the WEF Technology Pioneer program because he sees a way to create a greater impact for the members moving forward. Olivier told me over breakfast, "I want to promote more engagement between Technology Pioneers and WEF members. The potential is clear, and what better forum for this than Davos".
At tonight's dinner celebrating the WEF technology Pioneers, it was clear that his vision is already at work. Some of the most influential industry players decided to attend -- noticeably more than last year. It was clear that some of the world's largest corporations feel they need to learn more about these game changing companies. After all, Google, Twitter, and Facebook -- were all given the award just a few years ago. With the accelerated rate of change in technology, large companies can't afford to ignore these innovators.
Elisabeth is a great showcase for the Technology Pioneer Program. Her story is inspiring. She was a scientist working in medical oncology research and saw firsthand that the results of traditional therapies only extended life for a month, or maybe only a little longer. She believed passionately that there must be more that could be done. So she went back to school to learn more about how to run a business to develop new drugs, and went to join a pharmaceutical company that would give her experience. And she had a breakthrough idea. "We have the drugs to kill tumors", she told me. "The problem is the way we deliver them. They are not specifically targeted, so the amount of drug to reach the tumor could kill the patient." I could hear the determination and commitment in her voice when she told me, "My company will change all that."
She left her job after convincing her employer to help her with seed funding to start her company. Her concept was to use empty viruses to deliver drugs to tumors. That would allow the drugs to reach and kill the tumor, but minimize other side effects. She started in 2009 with her big idea and a small amount of money through grants, her own money, and angel investments. The fantastic news is that in the initial testing the data shows the results are even better than her goals. Now she is working on bringing it into the clinic in one year.
She makes it sound easy, but when you drill down she is a true hero. She sacrificed everything to make this idea a reality. Now with the data proving the potential, she is able to gather the resources to make the new class of drugs, nano drugs, a reality. As I sit and listen to her story I realize how her commitment to curing cancer allowed her and her team to overcome many insurmountable obstacles.
Olivier's desire to mainstream the Technology Pioneers at World Economic Forum meetings including Davos and "Summer Davos" in China is a big vision. But, the time is right and he can luckily look at other programs at WEF that will give him fodder to achieve what he wants quickly. The benefits for Elisabeth, myself and all the other Technology Pioneers could be amazing.