By 2020, four out of five of your friends, coworkers, family members and neighbors will be overweight or obese, and half of them will be diabetic or prediabetic.
Less than 5 percent of Americans enjoy ideal cardiovascular health, and today's teens will die younger of heart disease than people of prior generations. According to Dr. Donald Lloyd-Jones, professor of medicine at Northwestern University Feinberg School of Medicine, the current generation of teens -- characterized by high blood sugar, surplus weight, poor eating habits, smoking and limited exercise -- are the unhealthiest in our history. Dr. Jones bluntly predicts, "Their future is bleak."
Public health officials joylessly report another first place: Obesity has replaced smoking as the leading cause of preventable death.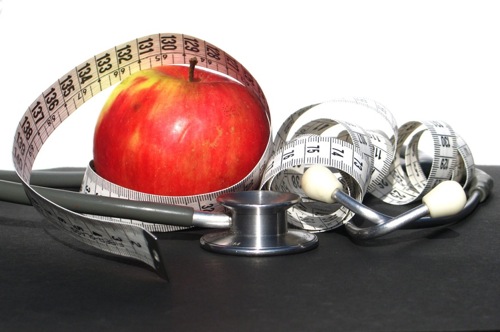 Photo courtesy of Sanja Gjenero
Today's reality, however, does not dictate the future. Here are trends and predictions that can create a positive turning point in the battle of the bulge:
Exercise Trends
Whole-life training, encompassing a comprehensive and holistic approach to changing one's lifestyle to achieve optimum health, is expanding in fitness facilities. A multidisciplinary approach (involving nutritionists, psychologists, physical therapists and personal trainers) will continue to support health-conscious fitness club members.
Seniors are rediscovering the athlete within. For example, in October 2011, Fauja Singh, a 100-year-old runner, completed a full-distance marathon in Canada. Since the early 1990s, participation for those over age 45 has grown in 21 sports and fitness activities (ranging from basketball to bowling, from mountain and rock climbing to ice hockey and from tackle football to in-line skating).
At a time when concern about rising health-care costs is growing, exercise is becoming the go-to miracle treatment. For example, walking has been found to be more effective than stents or medication in the treatment of peripheral artery disease. Regular exercise, which maintains the flow of blood to the brain, is also touted as a way to reduce the risk of dementia. Even patients with fibromyalgia, a difficult-to-treat disease, respond positively to exercise. And researchers assert that a brisk daily walk of at least 30 minutes lowers the risk for breast and colon cancers.
Food Trends
Institutional Shifts
Research and Technology
Rising hunger and food insecurity in the midst of an epidemic of obesity seems counterintuitive, yet about 48.8 million Americans face this situation daily. The number of families receiving food assistance increased by nearly a third last year.
Equally counterintuitive -- given the high percentage of individuals who will suffer from the health complications resulting from obesity -- is the prediction that Americans will continue to live longer. Life expectancy in 1915 was age 54. By 1967, the age increased to 70. Today's average lifespan in the United States is 78, and experts predict that within 50 years, the age will rise to 100.
Without a doubt, our expanding knowledge of the underlying issues of fitness and obesity are being reshaped by research made possible by advances in technology. In responding to the fast-changing flow of information, one thing is certain: Flexibility and balance in our lives will continue to be essential.
For more by Carole Carson, click here.
For more on obesity, click here.
For more on fitness and exercise, click here.