I just returned from the baroque, rococo, Hapsburgeske confection that is Vienna. While there I attended MQ Vienna Fashion Week which takes place in the Vienna Museums Quartier. I stayed across the street at the Hotel Sans Souci. Their aim is to put you in a hedonistic stupor and I say mission accomplished. The Sans Souci offers full spa services and you can swim in a sub-terrain chandelier lit pool. My beautiful room had a free-standing bath, a spectacular view, and a TV concealed in the mirror. Really it was all about the bed for me, with its white padded headboard. Oh God.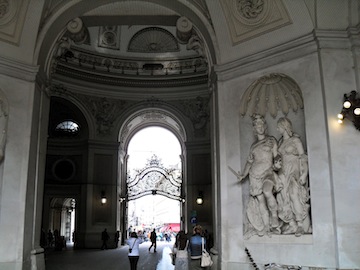 By day we explored the city, leaving the remains of hot chocolate and apple strudel in our wake. At the Leopold museum we admired the work of Egon Schiele whose stunning self portraits are the forerunners of today's selfies.
Unlike most other fashion weeks MQ Vienna Fashion Week is open to the public for the price of a ticket. The opening night was an homage to the sublime work of designer and artisan Susanne Bisovsky. Her clothing defines Viennese chic and mythology. The collection featured couture and pret-a-porter pieces. Bisovsky's work channels Frieda Kahlo, Russian dolls, and other worldly glamor. Meticulously created with antique bead work and turn of the century fabrics her designs are always evolving. The reclusive designer is no slave to churning out collections instead she follows her bliss. We were lucky enough to visit her atelier. My interview with
Bisovsky will be in my next blog.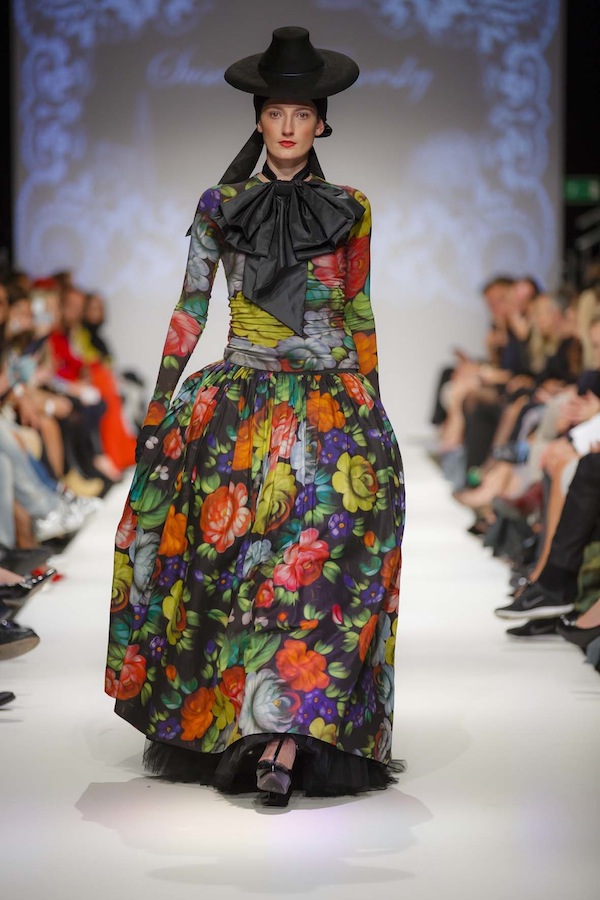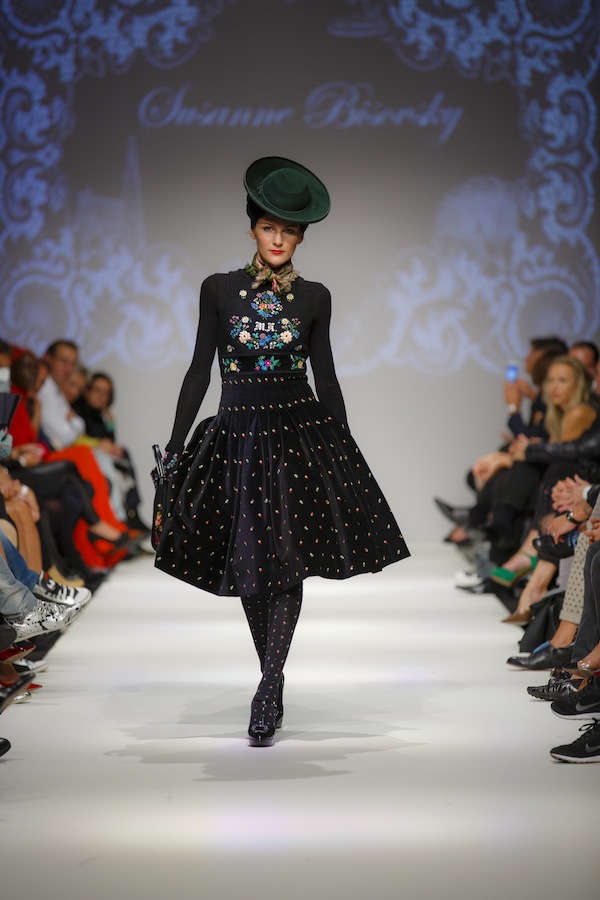 The following nights Marcos Valenzuela previewed his Tiberious Conquest line. Gorgeous models strode onto the runway in Napoleonic cockade hats Viva La Revolution style. Valenzuela's original concept was to create crossover fetish fashion. The sexy black leather, see through fabrics and flouncy skirts succeeded in doing just that.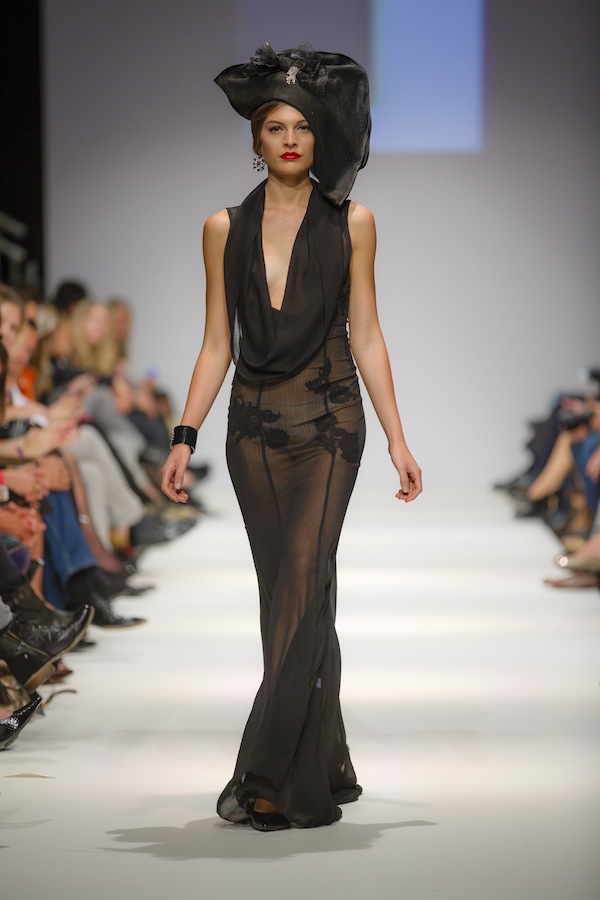 Bonnie Strange is a striking Russian ex-model, actress, blogger, singer, and designer. Her line The Shit is a Scheiᅢ゚dreck storm of gangster, punk, pink ghetto chic. This menage of American culture features sweats with shit laced feminist and gay slogans that fly out of her trendy Berlin-based boutique. Viennese hipsters packed the show to revel in the jet boy jet girl moment.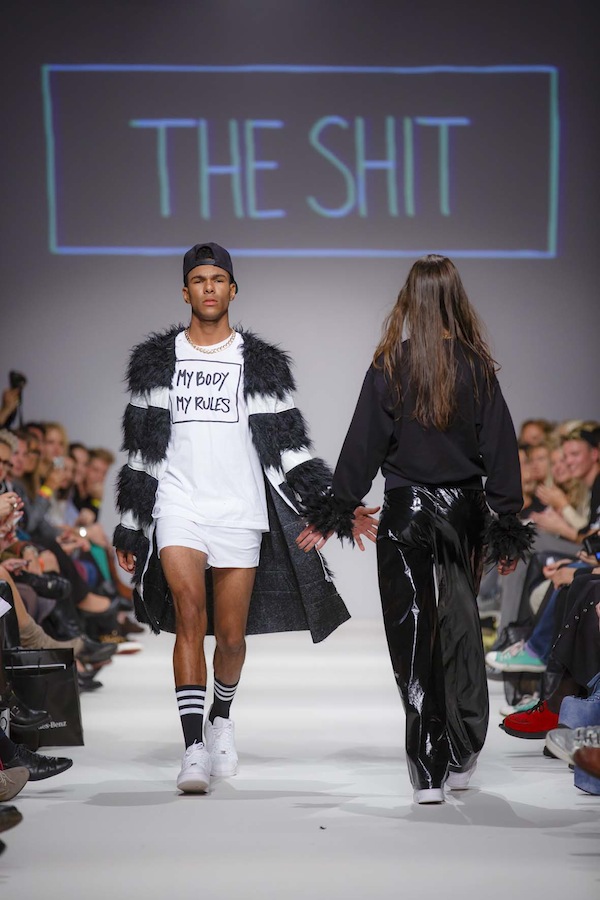 The design team And_i featuring Nora Rieser created a mask for La Ga Ga. Is that enough to sustain a line? Beats me. Their provocative show spewed masked models concealed in black, purple, and gold Leigh Bowery-like latex catsuits. The most disturbing part of the show was not the purple clad queen with a model on a leash (who hasn't done that) but a nine-foot tall black giant whose legs could barely support his weight. I would have gone all Mike Myers sprockets with it. There's just no whimsy in fetish wear.