Clouds of dust swirl through the windows as we bounce down the dirt track road. Tiny faces grin up at me as they race beside the ancient safari vehicle, now turned mobile library. Over the thump of shifting piles of books I can hear children's voices start to crescendo as they take up the chant.
"BOOK BUS, BOOK BUS, JUST ONE BOOK!"
Today is my first day on the Book Bus, a literacy charity founded by Tom Maschler, the creator of famous literary award the Booker Prize. I, along with five other volunteers and project leader Kelly, are slowly making our way to Twabuka Primary School, near Livingstone in Zambia, to share our love of reading with these crowds of eager kids.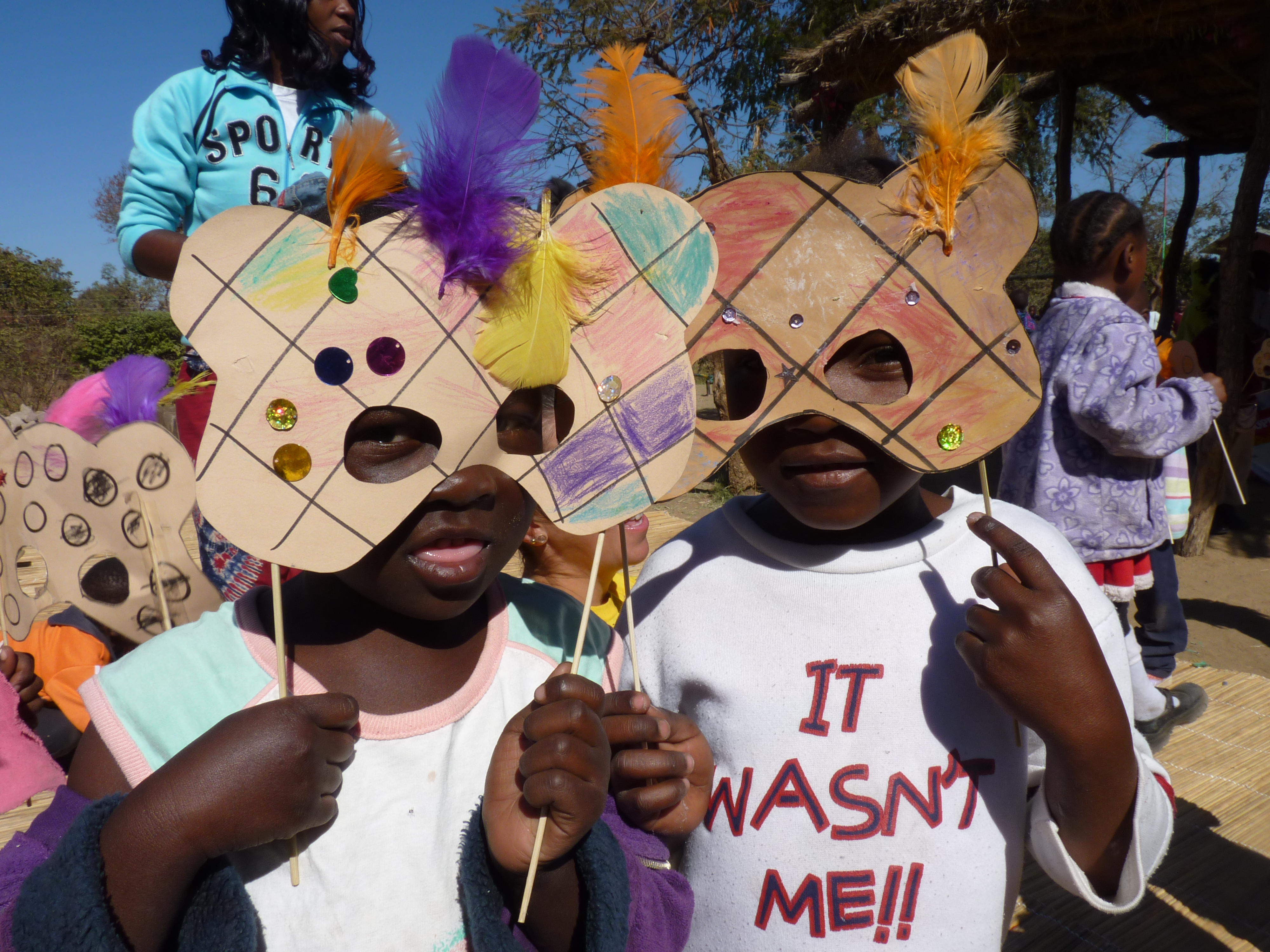 Livingstone was chosen for the Book Bus's first project in 2008 -- it now operates in India, Ecuador and Malawi as well -- and it's easy to see why. While former British colony Zambia has avoided the wars that ravaged neighboring Zimbabwe and Mozambique, it remains one of the world's poorest countries. Its school system over-crowded and under-funded. And the HIV epidemic that affects almost a fifth of the population is threatening to overwhelm its feeble social support system.
There is also the draw of the country's stunning scenery. Livingstone's proximity to Victoria Falls, the surrounding national park and Zambezi river mean volunteers can combine their visits with trips to some of Africa's natural gems. Similarly, the newer Mfwe Book Bus camp sits on the doorstep to the 9,000 square km South Luangwa national park, where volunteers can take all manner of safaris and expect nightly visits from elephants, hippos and monkeys.
The Book Bus's aim, as Kelly explains over a drink back at our camp near Livingstone's center, is to compliment school lessons with one-to-one teaching, storytelling and crafts. Every day volunteers visit a different primary or pre-school in the city and surrounding villages to teach a mixture of group and individual lessons. Many are community schools run by unpaid locals with little or no government support. All are gasping for books and basic materials like paper and colored pencils.
Our first visit is to Twabuka, which means dawn in the local Tonga language. It's a typical Zambian primary school, with around 220 students in classes of up to 40. Students range between seven and 20, though ages can vary hugely within year groups as many are forced to drop out to support their families. A free food program has boosted attendance recently but because it relies on only sporadic donations from local lodges, it's unlikely to last long.
As someone with little teaching experience the prospect of entertaining two groups of 12 teenagers for three hours is pretty daunting. But their enthusiasm is infectious and soon I am singing, clapping and giggling along as their smiles light up the sparse classroom. Once a box of sequins makes an appearance chaos breaks loose and by the end of class we are all prancing around adorned with sparkles like disco dancing Zulu warriors.
The projects attract a wide array of people, from students to retirees. Most are native English speakers -- Australians, Brits and Americans -- although I also meet Swiss Germans, Italians and local Zambian volunteers during my six weeks on the Bus. Many, like Helen, a retired teacher from Toowoomba who now works with local foster children, are teachers looking to put their hard-earned skills to use overseas.
My second stint in Mfuwe, a newer and less established project, shows just how big an impact the Book Bus can have. Here children are noticeably shier and their English poorer, even among the older groups. For beyond the books as crafts, it seems the charity's greatest gift to these kids is confidence -- something they will need in spades to get ahead in a country where even finished primary school is a challenge.