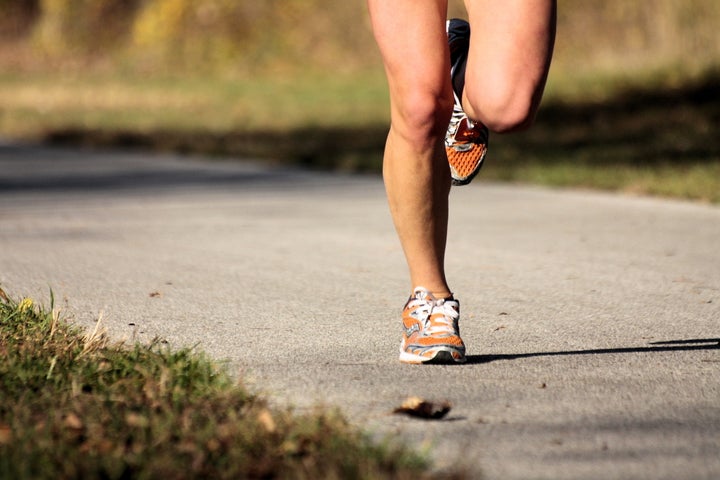 The days around the Thanksgiving holiday are commonly considered the busiest travel time of the year. It just so happens to be the biggest food-centric holiday of the year, too! How can we prep for the big feast even while we are breezing through airports or stuck in the car for hours at a time? Here are some self-tested tips for keeping your weight loss on track over the hectic holiday season.
1. Stuff your suitcase instead of the turkey... with gym clothes: It's imperative during holiday travel, more than any other travel time, to stay moving and eat as healthfully as possible at mealtime. Keep in mind that this does not mean missing out on your favorite festive foods, but rather that the key throughout this hectic time is the principle of moderation. If your family is anything like mine, there'll be plenty of down time to spend on active activities before and after the family has gathered. Almost all hotels have a fitness center or even a pool that you can use to stay active so don't forget your sneakers or your swimsuit. Check with the front desk to see if there are any nearby running routes or even hiking trails.
2. Download your favorite workout: Make it a fun activity for all or enjoy a workout while you're waiting for the family to get going. This can be done on your laptop or iPad. A 20-minute workout can go a long way in fending off travel weight and holiday feasting.
3. See the sights: Walking or jogging around a new place, or reminiscing about the sites of your home town can feel like less of a workout and more like an adventure. Seeing new places, or feeling nostalgic about past hangouts, adds a fresh dimension to your routine and it can be more exciting and invigorating to gallivant around town.
4. One step, two step: You already know to take the stairs when you can, but if you are staying on the 28th floor of a high-rise hotel, we doubt that will happen more than once. If you love stair-climbing at the gym, take a visit to your hometown football stadium and climb to your heart's content.
5. Tackle trouble areas: Make a list of three exercises that hone in on your trouble areas. Make sure they are reps that you can do wherever you are and keep them stored in your phone as a quick workout routine. Giving yourself a few minutes a day to include exercise will make you feel accomplished, confident, calm and guilt-free while taking the trek to visit your family and friends.
6. Just do something: Before and after feasting on turkey and stuffing, take a few minutes to take a walk with your niece and nephew that you only see once a year, play ring around the rosie with your grandkids, or play catch with your uncle in the backyard. Getting your blood pumping and your heart beating can stimulate your senses and permit you to enjoy your family and holiday to the fullest.
For more by Caroline J. Cederquist, M.D., click here.