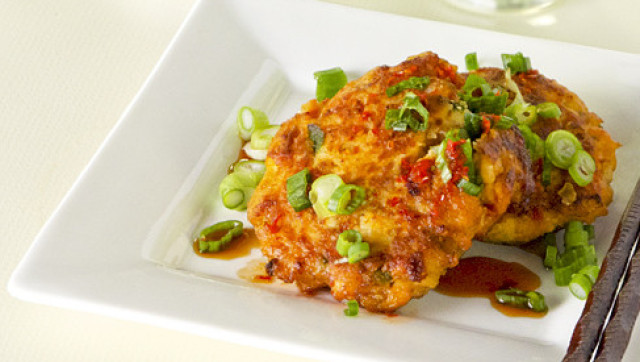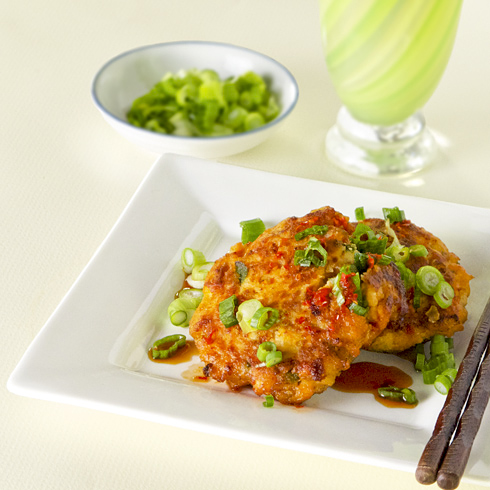 This is a dish both my husband and I truly enjoy. What's even better is the fact that my husband doesn't like salmon and yet, considers this one of his favorite dishes. This is a great way to introduce fish into your diet (also perfect for kids). These cakes have fluffy mashed potatoes, soft onions, spicy jalapeno and ginger, and come with a soy tobanjan (spicy Korean chili paste) dipping sauce.
Ingredients:
- 1 medium potato, peeled and chopped
- 1 jalapeno, finely chopped
- 1 garlic clove, finely chopped
- 1 small onion, finely chopped
- 1 thumb size ginger, finely chopped
- 2 tbsp extra virgin olive oil
- 2 tbsp salted butter
- 1 lb boneless, skinless salmon
- 1 large egg
- 2 tbsp bread crumbs
- 3 scallions, finely chopped
- salt & pepper
Easy dipping sauce:
- 2 tbsp fresh lemon juice
- 6 tbsp soy sauce
- 2 tsp tobanjan
- 1 tsp sugar
Mix all ingredients and stir well.
Directions:
Boil some water for the potatoes. Add potatoes and boil until cooked through.
Drain, put in a large bowl and mash the potatoes. Set aside and let cool to room temperature.
In a pan over medium/high heat, add 1 tsbp olive oil, jalapeno, garlic, onion and ginger. Cook for a few minutes until onions are soft (about 4 minutes). Put in a bowl and let cool to room temperature.
Chop the salmon into small pieces (like a tartare), add to the bowl with the potatoes (ONLY when potatoes have cooled down, otherwise the heat will cook the salmon). Add cooled onion and jalapeno mixture, egg and bread crumbs. Mix well and make your patties; spoon some of the mixture into your hands and shape into patties about the size of your palm.
Heat up the butter, olive oil until it bubbles and add patties (you may need to do this in batches. Do not overcrowd the pan). Cook each side for about 4 minutes, until patties are golden brown.
Sprinkle scallions on top and serve with rice and dipping sauce.