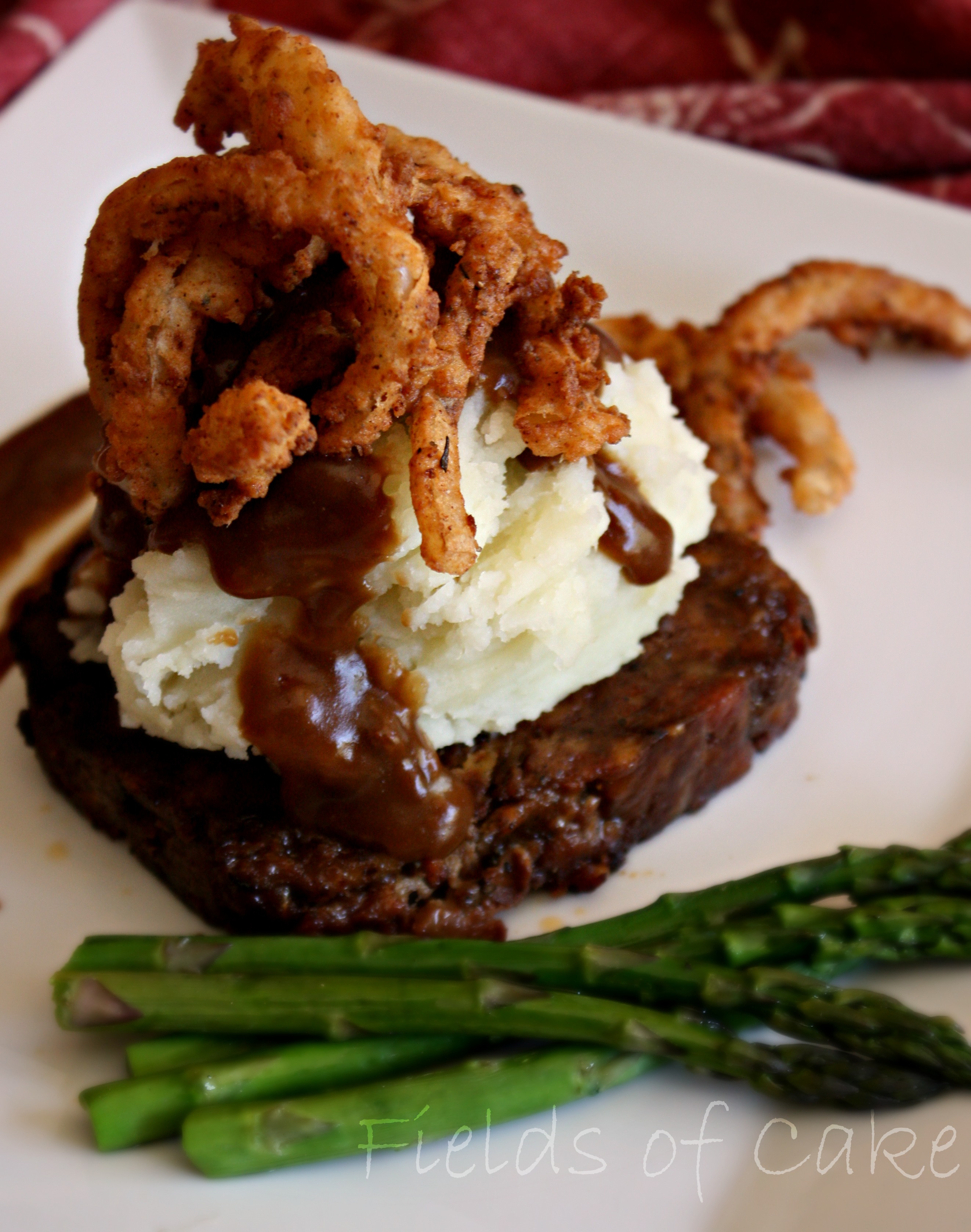 Ok folks, I'm gonna have to make this short and sweet... or, rather, savory. I gotta head out to work. Oh did I tell you this is my last week at that job? I am sad about it. I know it was just a temp job. The people who I have worked with are amazing though and I loved that job and I am going to miss it terribly. PLUS I really need a job that can support a family. So, wish me luck with that one. The hunt is on. If anyone knows of a job for a friendly, customer service rock star foodie -- especially if I can work from home -- LET ME KNOW!
This meatloaf was actually inspired by a trip my husband and I made to NYC. We stopped at a diner after a LONG, LONG walking self tour of NYC. I know a ton of you have heard of the diner. Ellen's Stardust. It is amazing. Such an experience! Singing, great food, amazing service. I loved it! My husband had the meatloaf and it was out of this world. Best I had ever had -- until now.
Now don't hate me. This recipe DOES require a food processor. Even if you have to borrow one from a friend, I promise you it is worth it. To be perfectly honest, purchasing a good food processor is totally and completely worth it. I have had mine for 15 years and it is still running strong. I don't know what I would do without it now.
Back to meatloaf.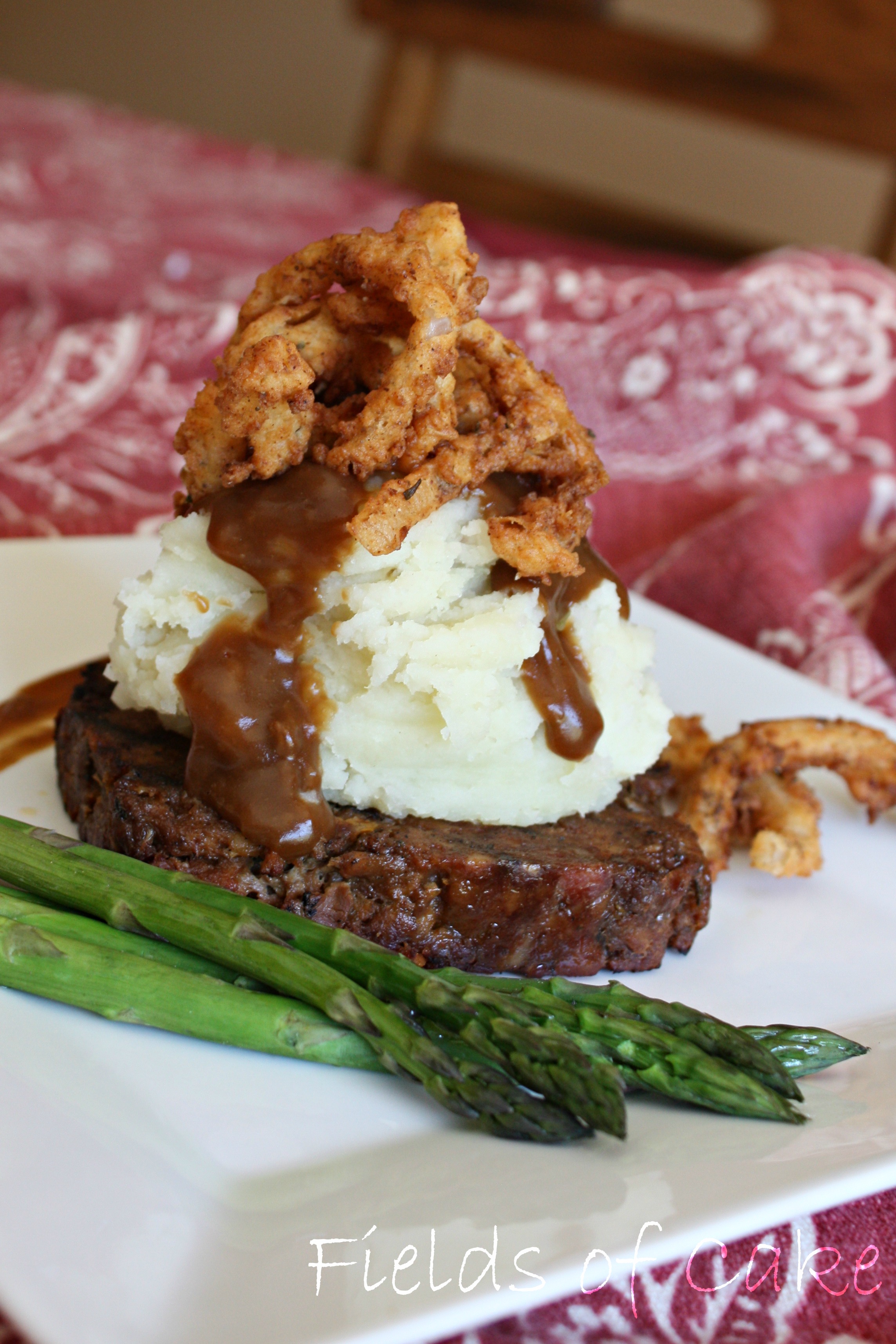 Best EVER Grilled Meatloaf

Author: Carrie Fields
Prep time: 10 mins
Cook time: 60 mins
Total time: 1 hour 10 mins
Serves: 8ish
Ingredients:
1 1/2 lb. lean hamburger 90%
1 small onion, diced
1 celery stick, diced
1/2 lb. bacon, uncooked and sliced into roughly 1/2 inch chunks
1 1/2 cups hot and spicy cheezits
10 dashes Tabasco
1 tsp. ground black pepper
1/2 tsp. smoked paprika
1 generous tsp. smoked sea salt (you can use regular and use 1/4 tsp liquid smoke along with)
2 eggs
3/4 cup whole milk
Instructions:
Preheat oven to 375 degrees F.
In food processor mix together burger, onion, and celery until the veggies are VERY fine. (it will be almost a paste) Place in VERY large bowl and set aside.
Now process the bacon and cheezits until almost a paste. Add to the burger and add the remaining ingredients.
Smoosh together until it is well combined and pack into a large loaf pan. Pack it tight as you can so that the loaf will be nice and tight when you grill it.
Bake for 55-60 minutes or until 165 degrees in the center.
Let cool until room temp then cover and refrigerate overnight.
Slice into 1 inch slices while cold.
Grill over medium coals until it is warmed through and has nice grill marks.
Serve hot with smashed potatoes, gravy and onion strings.