After months (years?) of trudging through mucky snow and filthy streets, it's hard to imagine anything wonderful about New York in February. But the city's sexy new haunts will keep even the bitterest winter blues at bay.
Apollo Club Harlem
253 W. 125th St.
apollotheater.org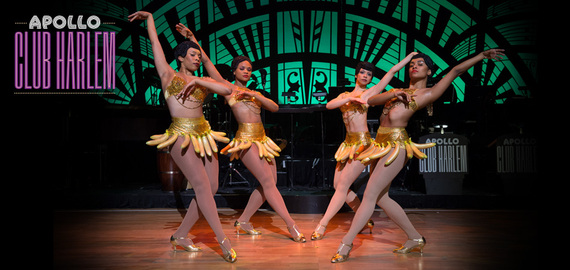 Harlem's iconic Apollo Theater celebrates its 80th anniversary with a look back at Jazz Age antics via a rollicking nightclub-style revue this month. "Apollo Club Harlem" features a 16-piece big-band orchestra, a chorus of hot-stepping dancers and crooners like Boardwalk Empire star Margot B. The show, hosted and choreographed by Maurice Hines, is sure to have NYC swinging on a cold winter's night. (February 21 - 23; check The Apollo's calendar for more anniversary events and performances.)
Bar 54
Hyatt Times Square, 135 W. 45th St.
timessquare.hyatt.com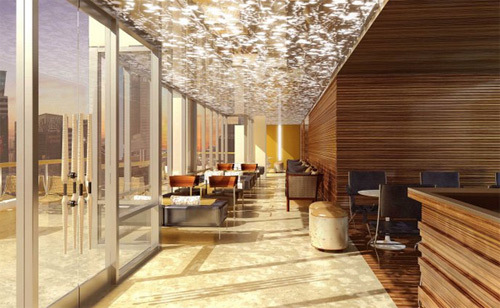 Stay above the winter fray at Bar 54, the brand-new highest rooftop lounge in Manhattan. Perched atop the Hyatt Times Square, the bar's spacious open-air balcony offers jaw-dropping views of Manhattan, stretching from the Hudson to the East River, along with cozy outdoor fireplaces. Inside, large glass walls reveal dramatic midtown vistas, while locally inspired cocktails from Julie Reiner, New York's reigning drinks doyenne, keeps everyone toasty.
Queen of the Night
Paramount Hotel, Diamond Horseshoe
235 W 46th St.
queenofthenightnyc.com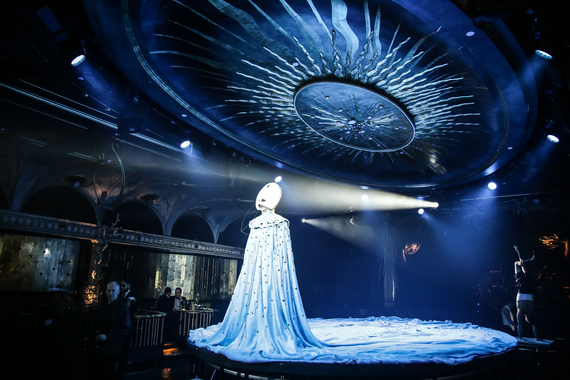 The New Year brought the launch of NYC's newest immersive dinner theater experience, "Queen of the Night." An erotically charged pastiche of circus, magic, theater and dance, this is one unforgettably "hands-on" dining extravaganza. The show, which demands audience participation, hails from one of the producers of "Sleep No More" and tells the tale of a seductive debutante coming out ball given by a Marchesa for her daughter. The perfect pick for a royally wicked night out in the city.
Bar Naná
63 Gansevoort St.
barnananyc.com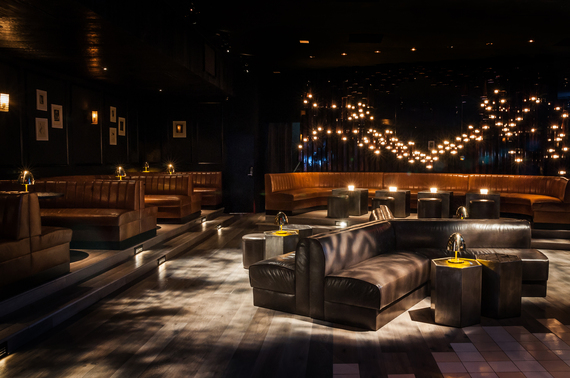 Inspired by a French novel about a streetwalker and a famous brothel in Uruguay's exclusive Punta del Esta, this Meatpacking boîte is decked out in dark woods and swank leather banquettes; diagonal shelves, stacked with risqué foreign-language books and provocative photos, line the walls. The bar serves rum- and pisco-based cocktails along with South American bites, and buzzes with a fashion and music crowd -- even Sir Sting toasted his birthday here last fall.
The Marlton hotel and Margaux restaurant
5 W. 8th St.
marltonhotel.com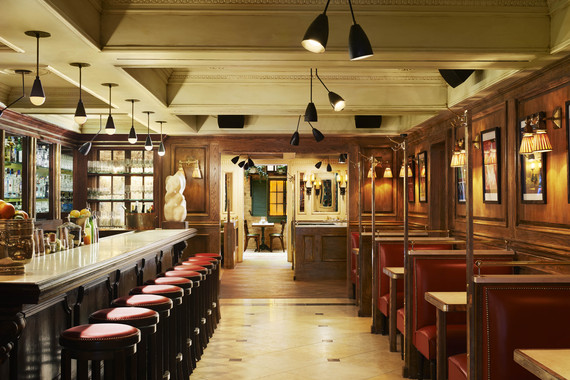 Perhaps the best spot to spy a boldface name in NYC at the moment -- or simply blend in with an uber-cool international crowd -- is inside the new Marlton Hotel's bustling lobby bar. Must-try drinks include the spiced rum Bearcat Sour, ideal for sipping by the fireside. The adjoining restaurant, Margaux, also offers crave-worthy Mediterranean fare. As I wrote in my review for the New York Post, the spicy squid ink bucatini and cauliflower custard are not to be missed.
What are your new favorite NYC winter hot spots?
(All photos courtesy of the venues.)