The Church of England is failing.

That's not news to anybody, but let's start with that. It's not alone - a seismic shift in economy, technology and culture has meant that many institutions are struggling to respond to a landscape utterly transformed.
For many Brits, the rudderless descent into irrelevance matters little. The absurd and cruel delays in gender equality and LGBT rights only cement the image of the church as out-of-date and, if anything, a hateful force in society.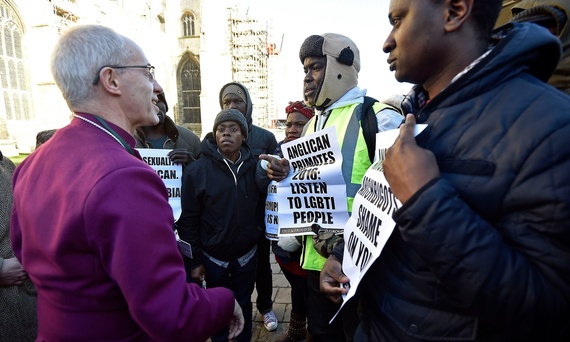 Archbishop Justin Welby meets gay rights campaigners protesting outside Canterbury Cathedral following the conclusion of the primates' gathering. Credit: Gareth Fuller/PA

But, unlikely though it may seem to a country where those with no religion are now the majority, the future of our state church should matter a great deal. In spite of its continuing, nearly deliberate, failings, it may be our best hope in building a society of justice, beauty, and love. So to be clear, I'm writing because I care deeply about the future of the church, not to speed its demise.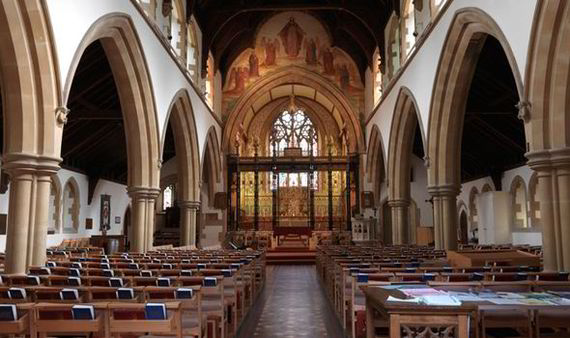 Credit: Alamy

So. If the CofE is failing, what is the problem?
The church no longer knows what it is for.

The CofE's homepage articulates its purpose as being "a Christian presence in every community." But with only six percent of us showing up on any given Sunday, that presence is a declining, hollow and unfulfilling relic of the past.
No doubt Anglican leaders would further point to the purpose being the worship of God, perhaps embodying the example of Jesus. Others might talk of mission, discipleship, and witness.
The problem is, to most non-church goers, none of this means anything. In fact, the purpose might almost sound self-serving - why do we need "a Christian presence", and what does this mean?
Yet, I believe that more than ever, we need what the church has to offer.
So let's imagine articulating the purpose of the church differently. What might it look like?
1. The church should exist to help us build communities of belonging.

We live amid a crisis of isolation.
The statistics will be familiar. The average Brit only has three real friends, one of whom is usually a family member. 43% admit that they find themselves opening up to work colleagues more to compensate for the fact they are not seeing their friends as much as they'd like. Suicide levels are high, especially among men. Social capital and mobility are in decline. Social enterprises such as North London Cares are set up because of the deep sickness within our culture means that we no longer know how to look after old people who live next-door to us.
A healthy congregation is at the center of the community - every vicar knows this. But what happens where there is no community to be at the center of?
The church should be actively building relational power. Social justice work is one obvious example where this is already happening, but there is much more work to be done. [2] If worship were designed to build friendships, what would it look like? If the sanctuary were primed for significant interaction, surely the cold wooden pews of a long-dead culture would be indefensible?
The purpose of the church becomes relevant to all of us when it is grounded in an understanding of how we gather in the 21st century.
2. The church should exist to help us make meaning in our lives.

We live amid a crisis of meaning.
Beautifully produced adverts and brand campaigns promise us what we long for - connection, fulfillment, meaning - but leave us empty and ashamed. The veneer of neoliberal consumer culture takes its toll on our health, our relationships and our shared home, our environment. We're now at the point where leading advertisers themselves are so concerned about this cultural death-spiral that they are changing their practices!
In reaction to an empty culture, we flock to places and processes that offer us some sense of meaning and belonging: summer festivals where we have permission to dress up, to sing and dance, to play and to live as if love were all that mattered. We download meditation apps and try yoga because we are desperate for a different foundation for our lives, something other than a never-ending inbox and too much wine or chocolate. We go anywhere where our hungry souls might find some semblance of nourishment.
So what does this mean for the Church of England? The church doesn't need edgy music in worship services or flashy bus adverts. What the church needs is a fundamentally new perspective on the value it offers society. Not only that - to communicate this value, the church needs to learn a totally new language to be able to speak to the millions of us who would never even step into a church building today.
If churches invited nearby residents to reflect on life's big questions through the thematic guidance of our liturgical calendar, what might that gathering look like? How could congregations offer neighbours a chance to participate in creating beauty - through singing together or crafting?
The possibilities are endless if we frame the purpose of the church within the fundamental context of our human need to make meaning in our lives.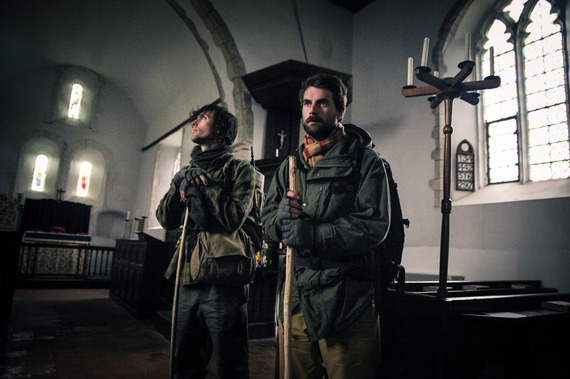 Will Parsons and Guy Hayward on pilgrimage.

The solutions are already here.

Already there are leaders modeling what this might look like, waiting to be lifted up: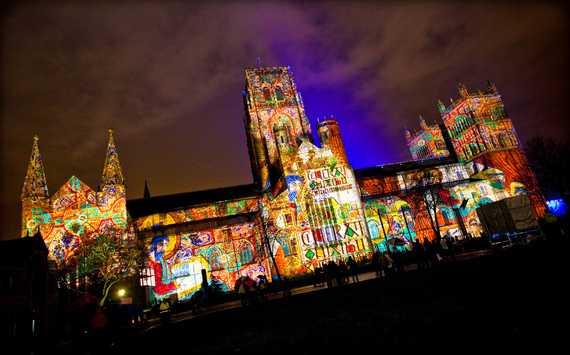 Durham Cathedral. Credit: Richard Kenworthy

Each of these leaders offers a place or process to help us make meaning of our lives and to belong to something bigger than ourselves. In other words, they remind us - without ever forcing a language or framework - that we are already in the presence of God.
Rather than assuming it knows what people need, the church should ask and listen. Then, with courage and creativity, can the church strengthen once again - purposeful and alive.
Just imagine - if each parish priest and lay leader understood that her or his role was to suffuse meaning making and community building into every fiber of society, what might the church look like? What might it be able to let go of?
It's time for humility and courage. It's time for the Church of England to find its purpose again.

--
Casper ter Kuile is the co-author of How We Gather, a cultural map of secular organisations fulfilling increasingly religious functions. He's a Master of Divinity and Public Policy student at Harvard University and training to be a minister for non-religious people. He lives with his fiancé Sean in Cambridge, MA.
--
[1] Any claims to regional spikes in growth and the slight uptrend in donations know that these few signs of life cannot counter the general trend of decline.
[2] Particularly community organising and alternative financial institutions deserve praise.