Portland has plenty of interesting fashion looks and creative self-expressions seen everyday throughout the city in different neighborhoods.
Yes, people living out different lifestyles, mixing and matching what appeals to their own personal taste, and I appreciate the vibrant array of self-directed fashion views that Portland peeps take on each and every one of them.
However what continues, to draw my attention is well-crafted elegance. Yes, designs that spell simple glamour, like the Parisian chic style of Portland fashion designer Michelle Decourcy.
Why?
"I like to feel good," so says Decourcy.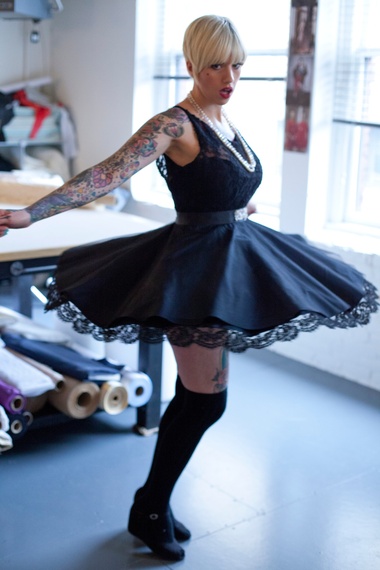 Model, Lauren Jewels and Photography by Travis Geny
Okay, sounds easy enough. What else?
"And I like to turn to my closet for inspiration and design my collections from what I wear every day."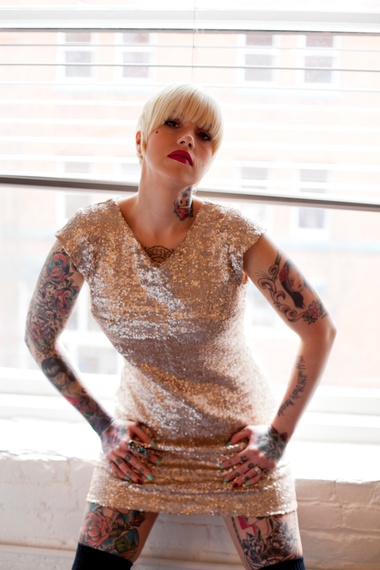 Model, Lauren Jewels and Photography byTravis Geny
Furthermore, what I like about the custom made designs by Decourcy is the deeply rooted fashion reflection of Parisian quality, sophisticated fabrics, (French lace) and silhouettes that move, and groove with the female body.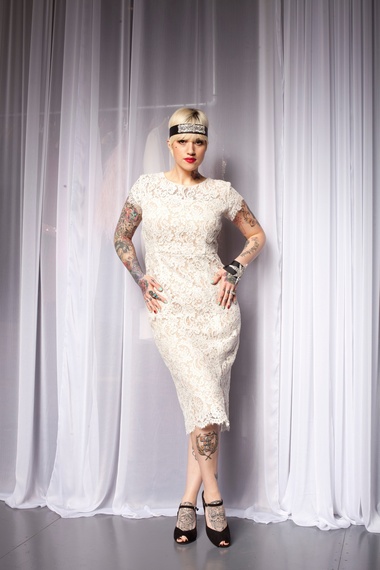 Model, Lauren Jewels and Photography by Travis Geny
Others agree, The Stylist Kimberly Warner writes, "Michelle DeCourcy's meteoric rise in the fashion industry has made her one of the industry's shooting stars. Michelle burst onto the scene when Norah Jones wore her dress to the 2003 Grammy Awards."
Decourcy, a muse of many talents, when not in studio meeting clients and designing her bridal collection, and ready-to-wear fashion, is living large on stage as a rock star in her band called the Rock Tarts, performing the music of the 80's, 90's, and now some of her own original tunes.
How does Decourcy maintain her creative fire?
"When it's not fun anymore, stop."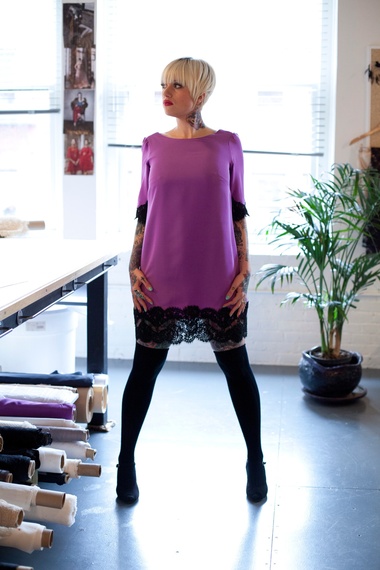 Model, Lauren Jewels and Photography by Travis Geny
I appreciate that kind of strength and joie de vivre as the French would say, so here are a few pieces from the bridal collection and ready-to-wear line that capture the Decourcy sparkle.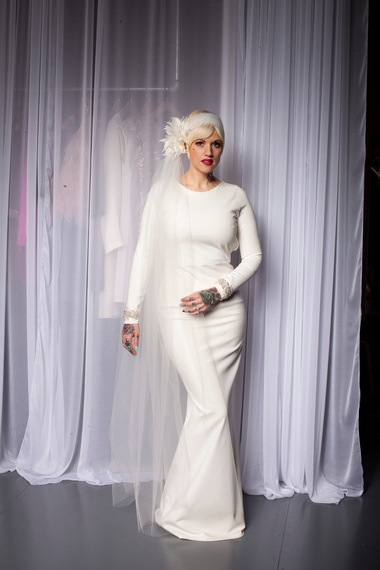 Model, Lauren Jewels and Photography by Travis Geny
One final fashion tip when selecting or creating an outfit?
Decourcy says, "Keep in simple. Choose one body part to make a focused fashion statement, like the back, legs or chest. Invite mystery to be a part of your look, in other words, reveal a little and cover up the rest, and by all means feel good."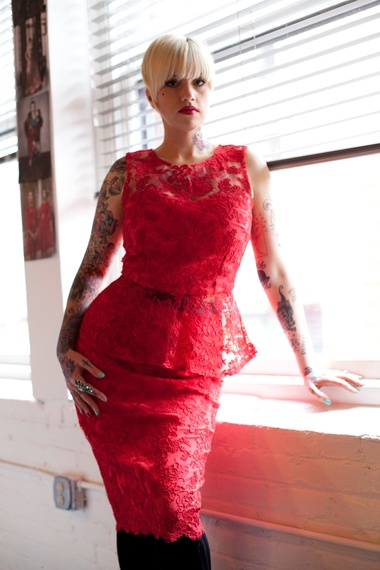 Model, Lauren Jewels and Photography by Travis Geny