The Thanksgiving Holiday gives us time to stop and think about all that we have to be thankful for in the United States. It's also a great time to reach out and help those in need around the world. Worldwide, 1.5 billion people live in poverty. Sixty percent of the world's hungry are women. Local organizations are caring for women by providing resources and a means to make a living. These organizations are stopping the cycle of poverty by teaching women how to work their way out of poverty.
Julie Nelson, Minneapolis Anchor/Reporter, recently hosted an event, MN Women Tackling Global Hunger, which brought together several organizations to raise awareness about the amazing progress being made in tackling hunger on a local level by empowering women. Learn what these organizations are doing and how you can be part of it! Give someone the opportunity to change their life.
Compatible Technology International (CTI) is a non-profit that designs and distributes tools to improve food and water security in developing countries by working with small farmers and their communities. In Senegal, West Africa, women do most of the farming. CTI is raising money to help women kick-start food businesses with tools, training and mentoring. Alexandra Spieldoch, Executive Director, believes that the key to improving the quality of life in these poor communities is to improve their food production and give local farmers a way to increase their income. This in turn improves the local community and helps reduce global poverty. Tools are not simply "given away", there is extensive research in finding local manufacturers and financing the training for local communities. CTI gives local communities the tools they need to rise above hunger and poverty. Check-out the progress made over the last twelve months. Get involved now.
Opportunity International provides microloans to entrepreneurs in developing countries. The microloans are one part of the entire support system Opportunity International provides. In addition to a microloan, Opportunity International provides savings accounts and insurance to help people work their way out of poverty. When a loan is repaid, that money is then available for the next person, "The original $1 investment becomes $6." Ninety-three percent of opportunity loans go to women. Women join a "Trust Group" where they create a business plan, learn how to budget and save money through four to eight weeks of training. They pledge to guarantee each other's loans and support each other's businesses. Ninety-five percent of loans are successfully repaid. This successful program stops the cycle of poverty by providing education.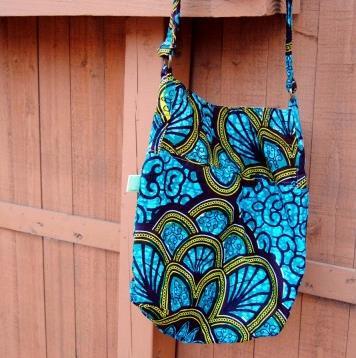 Meghan Howard of Feed My Starving Children shared how the FMSC's marketplace is raising money for local artists. Walk into one of Feed My Starving Children's location to volunteer to pack food and you now can also buy items that are made by people in the communities that FMSC serves. This provides a wage for the artists and life-saving meals for starving children around the world. Timbali Crafts is an income generating program in Swaziland. Timbali Crafts employs 100 women which affects 100 families by allowing these women to earn money to feed their children and pay for them to go to school which in turn improves their quality of life. The women pay back the cost of the sewing machine through a payment plan. Women meet weekly to cut fabric and then complete the bags at home. Most of the women did NOT know how to sew before they started this project, they now have a skill that allows them to earn the money to feed their children and provide their children an education.