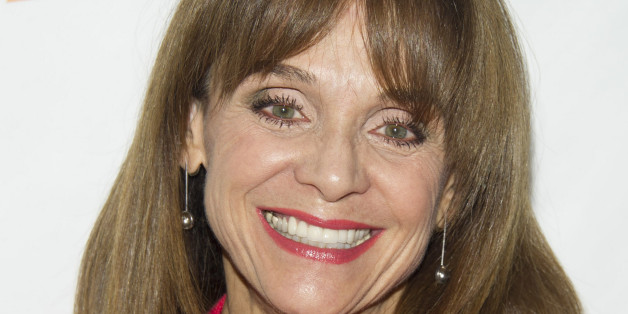 Life is funny because who would have guessed when I was 11 years old, dreaming of sitting around chatting with my best friends Mary and Rhoda, that someday I'd have a chance to ask Rhoda Morgenstern a few questions over something called the Internet?!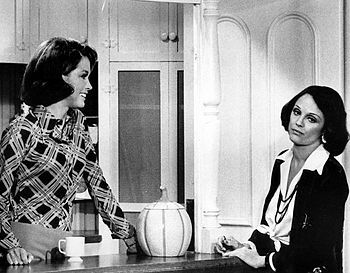 But that's exactly what happened. Let me start at the beginning.
I, along with most women my age, fell in love with The Mary Tyler Moore Show when it first aired in 1970. As a pre-teen I loved the storyline -- a single 30-year-old woman moves away from home and creates a new life that includes her dream job and many loving, colorful and supportive friends.
Her best friend, Rhoda Morgenstern, was funny, honest, beautiful and always fascinating.
To paraphrase Valerie Harper, "We all looked up to Mary but we identified with Rhoda."
Yes, indeed.
I always felt there was a big piece of Valerie in Rhoda. Kind, caring and genuine, who could forget how gently Rhoda told her nemesis Phyllis that her brother was gay, or how she brought a young man home to Mary's small dinner party because he'd just been fired (played by a young Henry Winkler).
If you don't want to take my word for it, take a look at this exclusive interview between my friend Darryle Pollock, co-founder of WHOA Network, and Charlotte Lamm, writer and executive producer of Rhoda, who best explains how Rhoda and Valerie intersect.
Valerie Harper played those touching scenes as only a gifted actress could: delicately laced with humor.
When her career blossomed after four years with Mary and its spinoff show, Rhoda, this dancer-turned-actress conquered the acting world not only in television but also on stage and screen. Along the way she was an advocate for the Women's Liberation Movement and the Equal Rights Amendment.
But her toughest role began in 2009 when she was diagnosed with lung cancer, and again in 2013 when she revealed she had a rare condition where cancer cells spread in the membranes surrounding the brain. Given three months to live, today Valerie is happy to report she is responding well to treatment.
Valerie is an inspiration to anyone fighting a serious illness. Her grace under fire is remarkable as she continues to carry an infectious light inside of her.
November is Lung Cancer Awareness Month and Valerie has joined forces with The American Lung Association and Lung Force to get women involved in the fight against lung cancer. Join Team Valerie to raise your voice to make a difference in the lives of those with lung cancer. With your support and passion, further research can finally put an end to lung cancer.
It was more than my pleasure (and a lot of fun!) to take part in a HuffPost LIVE event with Valerie Harper to ask her a few questions (seen in the video below). When it was over, I realized what I'd known all along:
Valerie Harper can also turn the world on with her smile!


Read more of Cathy Chester's work on her blog, An Empowered Spirit, which focuses on living a vibrant and healthy life after after age 50.
Follow Cathy on Twitter at @CathyChes.
Photo Credit: Publicity photo of Mary Tyler Moore and Valerie Harper from The Mary Tyler Moore Show. (Photo credit: Wikipedia)