While the spotlight was on the catwalk collections at Fashion Week, some of the greatest designs were found off the runway.
Case in point -- American Express partnered with Architectural Digest and commissioned award winning interior designer Bill Sofield to design the Skybox. No stranger to the world of fashion, Sofield has designed boutiques all over the world for fashion luminaries such as Tom Ford, Bottega Veneta and Gucci so the choice was a natural one.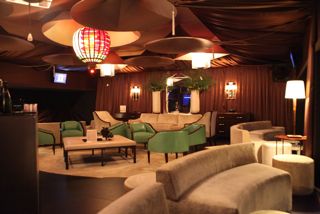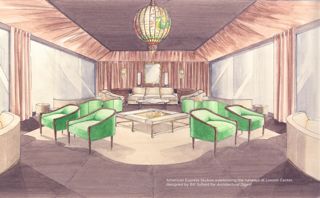 Set in a coveted perch above the Theater and Stage at Mercedes-Benz Fashion Week's new digs at Lincoln Center, the classic and versatile Sofield infused Asian and Far Eastern influences with Modernist and Deco, creating an interesting "Pan-exotic" mix and the perfect backdrop for his signature line of upholstery and lighting for Baker Furniture.Of particular note was the lantern originally commissioned for Grauman's Chinese Theatre in Hollywood and designed by a protege of Louis Comfort Tiffany that Sofield used to highlight the "theater" experience of the Skybox.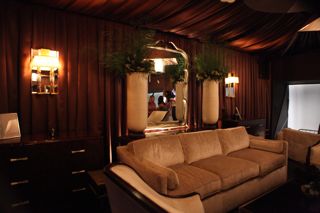 Hosted by celebrity stylist Kate Nobelius, choice Cardmembers mingled with industry insiders and a virtual who's who of the fashion world for one of the best views and most comfortable seating in the house. And given the fickleness of fashion, I think I'd rather invest in Sofield's Carlyle Sofa for Baker. At least it won't go out of style after a season.
Photo Credit: Michael Coppola