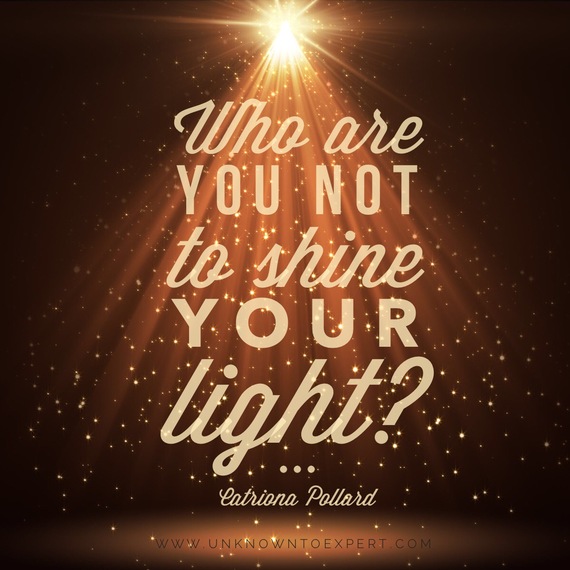 It's likely you've noticed how popular visuals are becoming on social media. People love to comment, like and share beautiful images across many of the social channels.
When my book From Unknown To Expert was published, I knew I wanted to have a powerful visual strategy to promote it and help more people engage with my content and message.
I'm a very visual and creative person, so being able to use imagery to build my personal brand as well as promote my book was critical to my strategy, because it was a part of who I am!
I had a very specific idea in my mind about how I wanted people to feel when they looked at my imagery, and it's worked. It's gained lots of traction and has helped us get so many clicks, comments and shares.
Here is the visual strategy that I am using to build awareness about From Unknown To Expert, as well as my personal brand.
Compelling quotes from the book
First of all I went through my book and chose some of the most interesting, compelling and helpful quotes, tips and advice. This wasn't hard to do because much of my book is made up of actionable advice that could be converted into helpful tips.
I collated all the best quotes from my book into a spreadsheet and then started to think about the images I wanted to go with each quote. It was important the quotes were memorable and not too long, because they need to be able to fit on an image.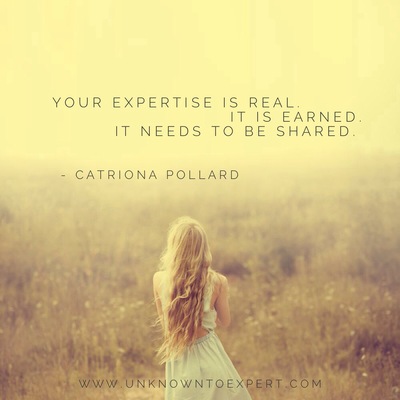 Use gorgeous imagery
It was really important for me that the images we chose captured exactly the feel of my book and brand.
As I brainstormed about this, I decided my visuals had to be beautiful, atmospheric, emotional and heartfelt. As I searched for images, this was the defining criteria that informed all my decisions as to which stock photos I used.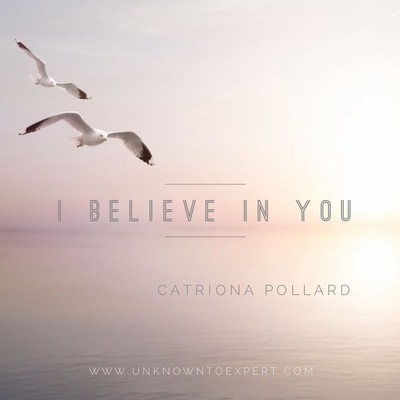 There are lots of stock photo libraries you can choose from, but most of our visuals were purchased from Shutterstock.
You might want to also check out these free sites for images:
No attribution needed images:
Attribution required images:
Use apps to write your quotes on imagery
Once I had pulled out the best quotes from my book and found gorgeous photos, I then worked on marrying the two together.
I did this using an iPhone app called Word Swag. I just love the power and flexibility of WordSwag.
Some other apps that help you write over images include:
And the more popular desktop applications include:
The important thing is you need to match the image with the quote so they fit together well. The image also needs to reflect your brand or what you want people to feel when they see it.
Add the URL of your book website
On each image I added the URL of my website to help brand the image and attribute the quote to the book, and me.
Make sure the URL it is not too prominent, but can still be easily read. You want the viewer to be able to see your website address, but no have it dominate the image or be as large as the quote.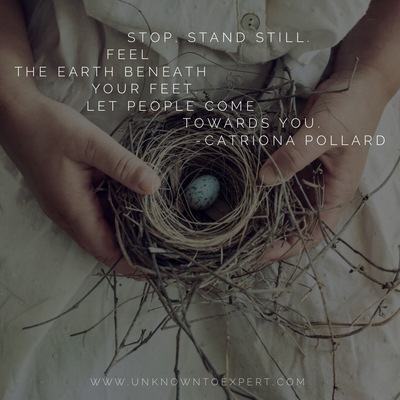 Optional: Create a hashtag
One optional tip is to create a hashtag to use on your imagery so you can start tracking your images and quotes across multiple social media platforms.
The hashtag for my book is #unknowntoexpert and I share this hashtag along with the image as I share it on Twitter, Facebook, Google+, Instagram and Pinterest.
So how can you use imagery to build your personal brand?
Maybe start thinking about how you can use imagery and adding some of your own content, your name, and your website URL across all the social media platforms to gain greater exposure for your personal brand.
To see all of our From Unknown To Expert visuals click here.