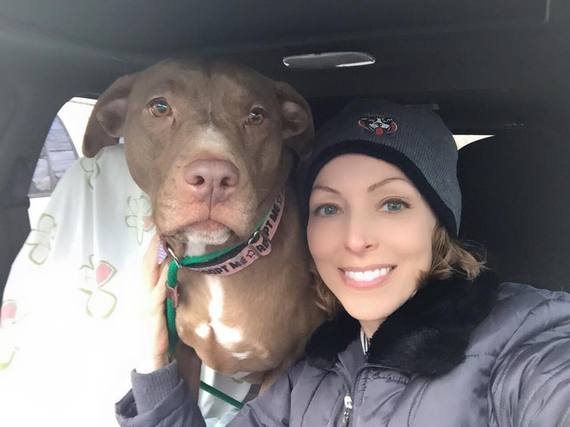 Mocha and shelter volunteer Michelle Cilurso, who has taken the pup under her wing
Mocha-Chino, a beautiful pup from New Jersey, celebrates a not so celebratory milestone this month: three years living in a dog shelter.
Mocha came to the shelter after being thrown from a moving car onto a New Jersey highway in 2012.
"She has fear issues," (understandably), said Michelle Cilurso, a volunteer with Eleventh Hour Rescue in Randolph, New Jersey, where Mocha resides. "She is afraid of strangers. But I was once a stranger too."
Mocha, a 3.5 year old lab/pitmix, is a perfect pup for Cilurso, though.
"I can't even begin to explain how good this dog is," Cilurso said. "She is very affectionate and very loving once she gets to know you."
Cilurso, who visits Mocha four days a week, cannot adopt her because she has a dog-aggressive pet at home.
Since Eleventh Hour Rescue is a no-kill shelter, Mocha will not be put-down, but she will live her natural life in the shelter unless adopted.
"I don't want her to live here forever," Cilurso said. "She deserves a home."
With that, though, will come a bit of work, that Cilurso said will be worth it. Potential adoptive parents should live in the Tri-State area so they can visit Mocha a few times to establish a bond before adopting.
If you are interested in learning more about Mocha, visit her Facebook page. She has over 14,000 adoring fans, but still no home!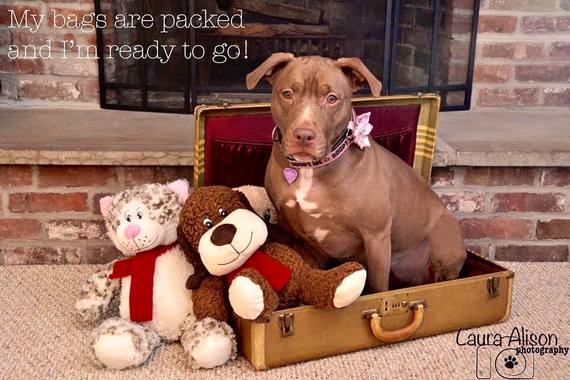 Mocha
* all photos used in this post are with permission of Michelle Cilurso