Four months ago, Filipino-American actor Samuel "Sam" Milby arrived in New York City without press, paparazzi, or adoring fans following him through the airline terminal. This seemed a bit odd, almost surreal for the 28-year-old actor who is the equivalent of Brad Pitt to millions of adoring fans spread across mostly Asian-American and Asian regions from Manhattan to Manila. To most Americans, the name Sam Milby does not elicit a skin-tingling response but the young actor has a loyal English-speaking fan base. He carries his American passport and his Filipino heritage with pride as he comes back to his homeland seeking success as a Hollywood actor.
Riding on the wave of success that Chinese and Indian actors have experienced over the past few years, Milby crossed the ocean for a chance at greater opportunities. An executive at ABC Television Network scouted Milby in 2011.These days there is more diversity on American television and Asian actors are on several sitcoms and dramatic series. Milby believes Southeast Asian actors are in a position to get more attention and cultivate fans but he heard stories about good actors from Asian countries who tried to break into Hollywood but failed. So Sam did not take an offer to come to the United States to broaden his career lightly.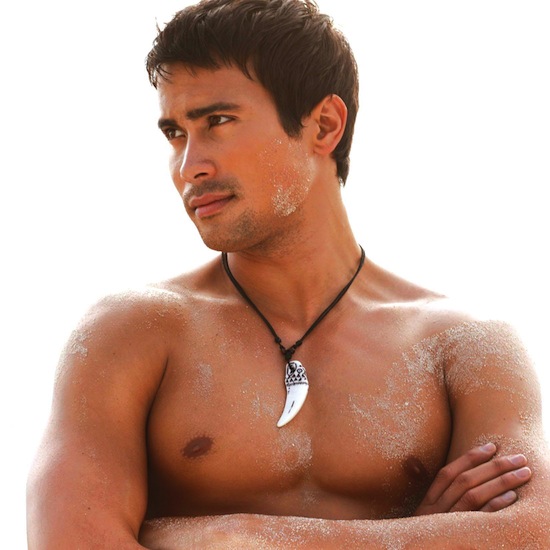 Photos courtesy of Ritz Brinas.
Early Years
Milby was born in Troy, Ohio, to a Filipino mother and a white father. As a child he was an aspiring professional figure skater. He was home schooled from age nine to 14 and maintained a rigorous training schedule. By 14, he gave up figure skating but remained an athlete and dreamed of becoming a professional hockey player.
Entering high school at the early age of 14 was tough for him. Milby was the only biracial boy in his school with a Filipino-Irish American background. Teen girls were not vying for his attention. For the most part, he was just an average teenager growing up in Middle America.
From Obscurity to Superstardom
Milby's journey from obscurity to superstardom overseas sounds like it was crafted on a screenwriter's laptop. Seven years ago, he worked as a waiter in a high-end steakhouse in his hometown. Milby played guitar in a few local bands but he did not sing. He attended Wright University for a year but he decided to take a year off to evaluate his goals. A career as an actor never crossed his mind.
When his older sister finished a tour of duty in Iraq with her Army unit, the two decided to vacation in the Philippines. While walking through a mall in Manila with his sister, Milby was discovered by Erick Raymundo, a talent manager in the Philippines who would become Milby's guide along the road to success.
Milby auditioned and was cast in the first season of Big Brother Pinoy Edition. When he was voted out of the house, he expected to return to auditioning for roles. Instead, producers were vying for his attention. Milby received a supporting role in the romantic-comedy Close to You. On the heels of completing his first movie, he was signed to a music deal. This time, he would sing. He did not speak Tagalog, the most widely-spoken native language of the Filipino people, but he learned it for parts that required him to be bilingual.
Over the next six years, his burgeoning career made him one of the most highly sought Asian actors. By the end of 2011, his resume included eight mainstream movies, two indie films, and five soap operas. He hosted several television shows and was a featured performer on several international musical-variety tours. In the Philippines, he became the face of Samsung Electronics, Centrum Vitamins, Close-Up Toothpaste, and two clothing lines. In total, he has done 12 endorsement deals.
Milby has more than 1.6 million followers on his @samuelmilby Twitter account as well as a base of fan clubs called The Milby Mobs. His followers are so devout they will travel from London, Los Angeles, and Chicago just to see him at a concert or reception. His fans are fully invested in his success. They tweet around the clock prayers and well wishes. For instance, one fan in Finland frequently posts updates about him to a fan site she created. Another fan, a nurse in the Philippines, described Milby as a good-hearted human being who represents the enduring hope of Filipinos everywhere.
A New York State of Mind
Unlike most young actors learning how to make it in the acting game, Milby is getting a different type of education. He is pushing himself harder than he ever imagined and developing very thick skin. Although he is a newbie in New York, he is represented by Gersh, one of the foremost talent agencies in the United States. The young actor realizes having a successful acting and singing career overseas does not mean American talent agents and producers are cutting him any slack.
Before Milby came to New York, his detractors anticipated he would return to the Philippines empty handed. Twelve auditions and fourteen weeks later, he has not secured a pilot with any networks but he most certainly left good impressions. Milby is networking as well as paying his dues in the ultra-competitive American television and film industries. More importantly, he is earning respect. Casting directors and industry insiders encourage him to continue seeking roles in American-based projects. To his credit, he had a one-night engagement as Lazarus in the Broadway musical Godspell. Milby is undaunted. He will stick to his goal of seeking dramatic and physically demanding roles.
The Sexy "Boy-Next-Door" in the Big City
Milby walks into the SoHo hotspot Balthazar for lunch and women of various ages and ethnic backgrounds study his face. Women in New York can see and smell success on a man. It is obvious he has an aura. He represents the image of the perfect gentleman, the 'boy-next-door,' and the exotic heartthrob. Watching him walk through New York's Times Square after midnight dressed in a Gucci suit, he fits right in to the city that never sleeps. Milby carries himself like he has lived in New York for years.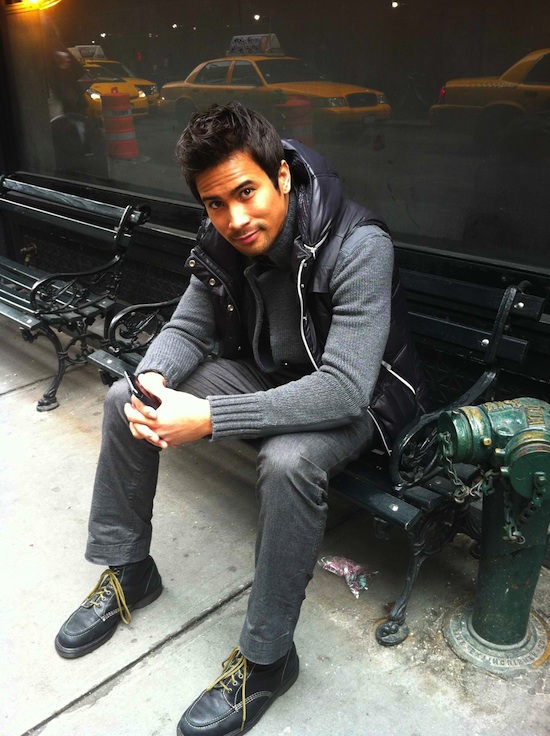 Sitting with him in The Coffee Shop in Union Square in Manhattan at 3 a.m. is a magic moment. The dim lighting and the jazz playing through the sound system set the mood for a scene straight out of a movie. He is comfortable in his skin. He knows he is a good-looking man but he does not get caught up in superficial things. He muses about life. There is room in his life for a special woman who can share his values and aspirations.
Farewell... For Now
In mid-May, Milby returned to the Philippines to fulfill several commitments but vows to return to the United States in a few months. He dreams one day he will work with Jessica Alba, Charlize Theron, Ed Norton, or Leonardo DiCaprio. One of Milby's goals is to star in an action movie or television series. In the interim, he will continue to work in the Philippines, travel to the United States for concerts and appearances, and sharpen his skills. He admits he has not considered getting behind the camera as a director but he does not rule it out.
Milby is young enough not to be jaded but mature enough not to take anything for granted. He is keeping his options open. Even though he returned to the Philippines without a juicy television or movie role, the future is full of unlimited possibilities. Milby is still a superstar and a gentleman to his loyal fans. With that kind of support, he is definitely on the right path to achieve his dreams.