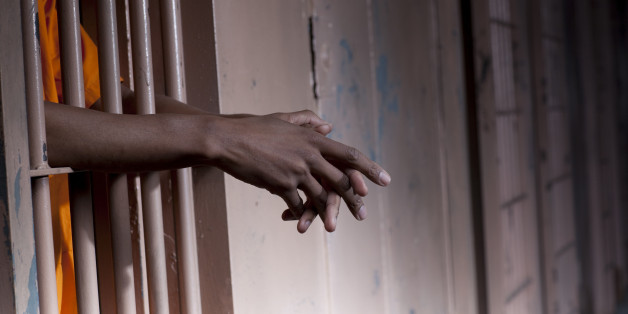 It's become a June tradition; people atwitter about binge-watching the new season of Orange Is the New Black. But the excitement at the premiere of the fourth iteration of the Netflix series shouldn't obscure the real revolution that has happened since these colors became popular at any place other than a Princeton reunion.
I think we should honor the woman who started Orange Is the New Black with her prison memoir, Piper Kerman. Not only is her story beside every returning citizen as they show themselves to the world after being locked away from society, she catalyzed the criminal justice reform movement we're witnessing right now.
It's important to note that Piper didn't have to do any of this. There was no press coverage of her criminal case or sentencing so there was no record to set straight in case someone Googled her name. In fact, the only mention of Piper Kerman at all on the internet between 1990 and 2005 is the Pipe Bomb, the website she and her then fiancé set up when she went to spend 13 months at Danbury FCI. If the Orange author wanted to whitewash her life, she could have easily slid back into society and tried to forget her whole experience. Instead she was brave.
I can't imagine what it would have been like for me to come out of prison in a pre-Piper world. Piper primed society for women who carried the shame of incarceration and provided a frame of reference to explain our experiences. Because of her, I'm riveting, not rejected, absorbing and not as abandoned I would have been if my sentence had ended prior to the publication of Orange.
People call me brave for my efforts at reform but they're wrong. I don't think I have a choice because of relative local notoriety. If I could hide my past I would do it. I go forward only because I can't go back.
And because Piper pried open the gates, people listen to me as I march forward after I was rebuffed and pushed back for years. No one would have expected that the Wall Street Journal would publish someone with thirteen felony convictions as an expert on its oped page. You can attribute it to my tenacity or talent, but really it was Piper's breakthrough that made all of this possible.
Prior to April 2010, when Orange Is the New Black was published, getting legislators to look at our overstuffed correctional facilities was nearly impossible. Jim Webb, the former senator and presidential candidate tried for years to get his fellow members of Congress to pass the National Criminal Justice Reform Act, which was not all that revolutionary. All that the law would have done, had the bill passed, was assess our current system to determine what reforms were necessary. Virginia's senior senator struck out with even that soft-pitch softball.
Ever since the publication of Kerman's memoir, justice reform has become more than palatable; it's even popular. Of the twenty-three states that banned the box, twenty-one did it after OITNB was released. The conservative think tank Right on Crime birthed itself eight months after Orange's publication.
Attempts at blunting the effects of the War on Drugs, bills like the Fairness in Cocaine Sentencing Act couldn't pass before Kerman hit Orange out of the park.
Once Orange was put into black and white, the Fair Sentencing Act moved steadily through Congress, landed on President Obama's desk and achieved the same goals - reducing the disparity between the amount of crack cocaine and powder cocaine needed to trigger certain federal criminal penalties and eliminating the five-year mandatory minimum sentence for simple possession of crack cocaine - that legislation proposed in 2009 and earlier failed to do. While the Fair Sentencing Act was a compromise law that didn't apply retroactively to people sentenced under unfair laws, it was still an historic step forward.
While none of these developments have ever directly attributed themselves to the memoir's publication, the connection is clear to someone like me who depends on these justice reforms to exist in society; the number of laws, and the general dawn of awareness of the injustices in our system, happened only after Kerman sounded the alarm.
Women's rights activists and writer Victoria Law speculated that Congress was more likely to heed Kerman's message because she was a celebrity. I think that lawmakers - along with others who practice severe disdain for people who are 'justice-involved' - are more self-struck than star-struck with Piper; they see themselves in her. She went to the same type of schools, shopped at the same stores and ate at the same restaurants. Piper is a walking reminder that it can happen to you.
Piper's effectiveness exposed the racial socioeconomic biases our lawmakers rely upon. The stories of men and women who left incarceration, a majority of whom are poor people of color, couldn't sway lawmakers at all to change the laws. When Piper went to the Senate Judiciary Committee and testified about the horrors of solitary confinement - something she never experienced herself in real life (her character goes to SHU in the series) - President Obama ending up banning its use for juveniles by the Bureau of Prisons and calling for a more proscribed use of it for everyone just two years later. What organizers tried to accomplish for decades, Piper did in a few years.
Orange Is the New Black is back. Again, you'll laugh at Taystee and Pornstache. You'll wonder what happened to Miss Claudette. This year, you should also say a silent thank you to the real life Piper like I do. She's the bomb.