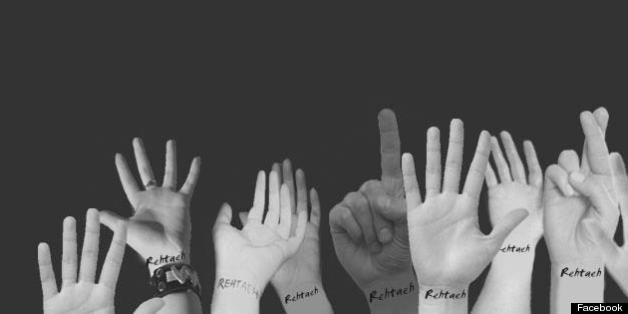 On April 7th, 2013, 17 year-old Rehtaeh Parsons died from suicide.
Her suicide has been linked to a photo of her rape (17 months prior) being circulated via texting among her school and community and the failure of the Canadian justice system in adequately addressing the assault and its aftermath.
In light of this tragedy, the Steubenville rape case, military sexual trauma, and numerous other rapes and sexual assaults in the news, we are making a call to action.
We are tired of girls and women being treated like sexual objects and the effect rape culture has on global society.
We are tired of sexual harassment being covered up (like last week at West Point), rapists at colleges being let off with light punishments (such as a book report at Occidental College), the fact that 1 in 5 women will be the victims of sexual violence in her lifetime (source), that members of the media sympathize with the "ruined lives" of rapists (as CNN's Candy Crowley and Poppy Harlow did, recently), that a military commander can overturn a rape verdict reached by trial with the flick of a pen (as happened at Aviano Air Force Base), and numerous other tragedies brought on by a culture in which women are forced to consider their personal safety on a daily basis far beyond what is reasonable.
To that end, we are organizing a global day of awareness on violence against women, particularly rape culture (the institutional bias against victims and failure to prevent rape and sexual assault).
We ask you to join us on June 7th and write "Rehtaeh" on your wrist to let the world know you stand against rape culture.
We ask that you post pictures of your wrist (with "Rehtaeh" written on it) on Facebook, Instagram, and Twitter and explain why you're doing so.
Hashtag your posts on that day on Instagram and Twitter with #handsup4rehtaeh.
It is long past time to effectively address sexual violence.