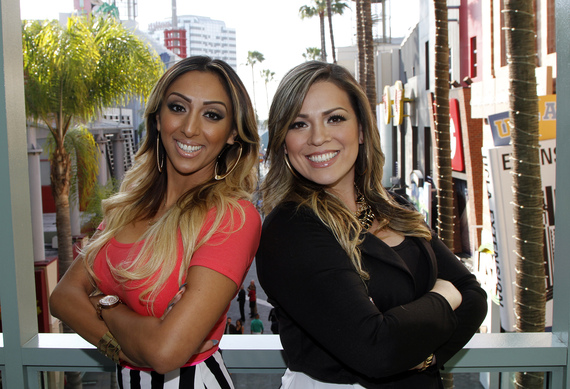 Jackie Mateos (L) and Liz Perez (R) Reinas de Realty on mun2
The housing market has taken a beating over the last few years much like reality shows that are centered around it. It's been uncertain times and markets with people more interested in keeping their homes than redecorating or flipping them.
But 2013 and now 2014 has seen some stabilization and as the market resets and finds new footing, it opens up new opportunities for first-time homebuyers or those looking to do one of the oldest forms of commerce: buying and selling real estate.
Jackie Mateos and Liz Perez are two young, beautiful, hard working Latina women who both come from the Los Angeles basin area, and are now trying to change it, one house at a time.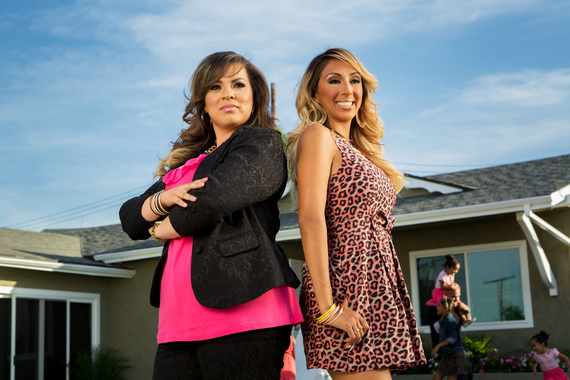 Mun2 is leasing them some prime real estate beginning Sunday, March 9 at 8 p.m. PST as this vibrant duo become Reinas de Realty for a network that is quickly becoming the leader in programming for millennial Latino audiences and beyond. Their brand of reality shows (first based in music with stars such as the late Jenni Rivera) has evolved as has the network and now they're profiling members of the community from all areas, including real estate brokers.
"We've flipped over 100 homes since 2010," Perez told me when I caught up to her and partner Mateos via Skype for The Karel Cast. The two were doing a media day for the mun2 show at a house they had recently flipped. "It's an exciting business and these are very interesting times to be in it," Mateos went on. "I think opportunity is returning slowly but surely," she concluded.
Apart from their obvious exuberant personalities and beauty, it's what's under the hair and makeup that sets these two apart: their hearts. First, the show deals with the family dynamic: husbands that are also business partners and relatives, kids in tow. Second, the two feel a need to help others right from the start.
"We can come in to a community that has an run down house, a house that may be vacant for some time or was left in disrepair," Perez began. "Then, we take that very rough diamond and polish it up, reshape it, sometimes rebuild it, and create a gem that's sitting there waiting for a new family to love it," she added.
"But we make sure they get the right loans, that they are working with the right people in every aspect of the deal," Mateos continued. "We don't want people getting in to trouble six months down the line. We care about what happens to them after we get them in the house, after our job is done. Because our job is not done until the community is filled with families in homes they love," she concluded.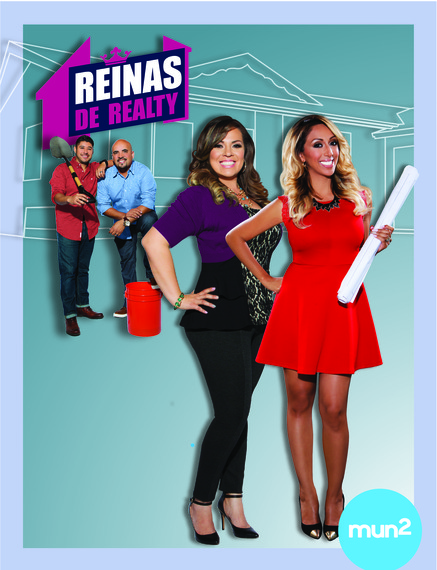 "And it's about respect," Perez continued. "Not just the personal respect and respect you get from owning a house, but it's about neighborhoods respecting themselves, each other, the way things look in their neighborhood," she added.
Respect is a big issue. After all, construction and real estate are often male dominated areas, and these two ladies aren't the type to suffer fools well.
"I have a husband and kids, I know how to handle difficult men," Mateos joked. "Yes, once we get them to look us in our eyes," Perez laughed, "then we've won half the battle!"
The show also works because these are two different ladies with different styles that compliment each other well; remember, oil and vinegar doesn't mix but makes great salad dressing together. Jackie is married to Raul Mateos and Liz is married to Mark Mateos and that should be enough of a bond. But there's more, both couples lost their homes in the Great Recession.
It was as they were rebuilding that they attended a seminar from another reality TV star from A&E's Flip This House, Armondo Montelongo and both couples reinvented and hit the ground running.
"It all can be so overwhelming," Perez started. "You lose your home, you fear you're going to lose so much. It's at those times you learn about family, and stepping up, and reshaping your future," she added.
"We both know what this is like from all angles," Mateos added. "We've been on the side where we've lost our home. And now, we're on the side of putting people back in them. And we want to make sure they stay," she finished.
Between home and real estate there's more than enough material to keep the 10 episodes fresh. Either woman is enough of a dynamo to drive a reality show, combined they may be the next dynamic duo of reality TV. More importantly, it's nice to see average Americans, some marginalized by the economy, race or other issues, rebuilding their lives, their families, their dreams, one house at a time.
The show premieres Sunday, March 9 at 8 p.m. on mun2 and has 10 episodes ordered.
Here's the Skype Call the ladies and I had the pleasure of doing.
To hear Karel get the Karel Cast App, subscribe in iTunes to the Podcast or simply go to the most incredible website on all the planet, save this one, TheKDW.com