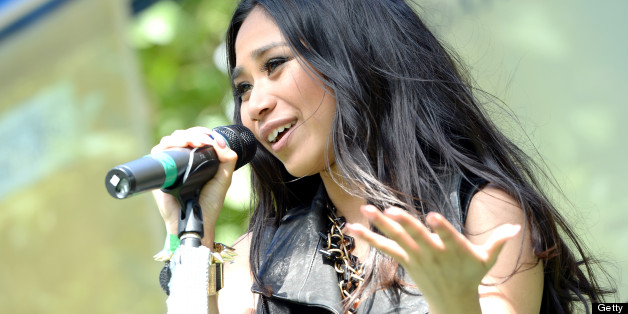 Four years ago, I attended my first A Time for Heroes carnival in Los Angeles. What started as a special event for Elizabeth Glaser's closest friends and family has over the years become an annual celebration of the work we do to help moms and babies around the world stay healthy, and HIV-free. Every June, celebrities, EGPAF Ambassadors, and friends and family from across Los Angeles and around the world gather to play games, listen to musical performances, and honor Elizabeth Glaser's incredible legacy. As I watched the day progress, I was struck by just how passionate our friends and supporters are about our battle to eliminate pediatric HIV.
For 25 years, the Elizabeth Glaser Pediatric AIDS Foundation has championed Elizabeth's fight to save her children -- ultimately taking it to 15 countries and 5,400 health care sites around the world. From Lesotho to Mozambique to Kenya, using innovative technologies and proven tools, EGPAF has brought the services women living with HIV need to stay healthy and prevent the transmission of HIV to their babies to over 16 million women.
At A Time for Heroes, the crowd was entertained by Jamar Rogers, a competitor on The Voice and a champion in the fight against HIV, as well as American Idol competitor Jessica Sanchez. With games and face-painting, skateboard demonstrations and some of the best food in the Los Angeles area, the carnival provided fun for everyone. As I watched the children of one of our Foundation Ambassadors, Martha Sichone-Cameron, playing and laughing in the sun, I could only think of what a meaningful day A Time for Heroes has become for so many. There was a time when Martha, who is HIV-positive, didn't think she would ever have any children, but thanks to life-saving treatment she received, Martha is now married and has given birth to two HIV-negative boys. These are the kinds of success stories we are both proud and grateful to share.
A Time for Heroes is a unique showcase for just how far we've come in our fight to eliminate pediatric AIDS. As I looked around at our EGPAF Ambassadors, friends, and colleagues, I was proud to be a part of an organization doing so much, for so many. And 25 years after our founding around Elizabeth Glaser's kitchen table, we are well positioned and prepared to finally finish the job and end pediatric AIDS.
To learn more about EGPAF, click here.