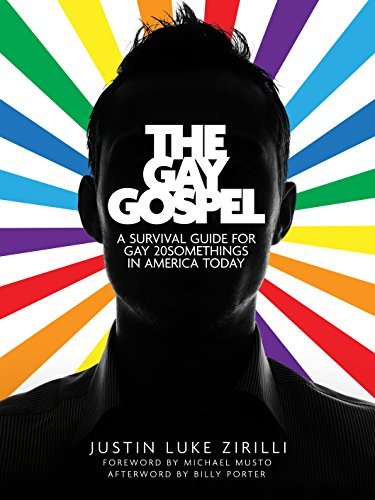 This week I talked with Justin Luke Zirilli about his new book, The Gay Gospel, a survival guide written specifically for 20-something gay men that tackles everything they need to know after coming out. It's a first-of-its-kind guidebook addressing dating, sex, breakups, family issues, personal finance and more. Zirilli is one of New York City's leading gay promoters, presenting three of the largest weekly gay dance parties with his nightlife company BoiParty. In The Gay Gospel he draws from his personal experience surviving his own tumultuous 20s, and from the countless requests for personal advice that he receives from party guests and friends alike. A quick, easy, fun read with no-nonsense and sometimes hysterical nuggets of wisdom and advice, The Gay Gospel is a bible for young gay men wading into adulthood.
I also talked with Zirilli about his spin on LGBT issues. When asked what he would like to see happen for LGBT equality in the next few years, he stated:
I would absolutely like to see marriage equality in all 50 of the states. I would also love to see the end of discrimination in the workplace for those in the LGBT community. We have very simple beginnings. I live in Manhattan, and it's still hard to believe there are certain states where your very identity can endanger your ability to work. We start there, and from there we can go anywhere else. That is absolutely, for me, the most important thing to get nailed down in the next few years.
LISTEN:
Justin Luke Zirilli is the president of the New York-based gay nightlife company BoiParty, which he co-owns with his business partner Alan Picus. He is also the creator of "Gorgeous, Gay and Twenty-Something," a private international Facebook group now comprising over 8,000 members. Besides The Gay Gospel, Zirilli has authored the bestselling gay novels Gulliver Takes Manhattan and Gulliver Takes Five. Recently he also launched a new fragrance, Pink Boi. He lives in New York City with his boyfriend, mashup DJ JoeRedHead.
For more information on Justin Luke Zirilli, visit justinlukenyc.com.
Listen to more interviews with LGBTQ leaders, allies, and celebrities at OUTTAKE VOICES™.
Download interviews on iTunes.