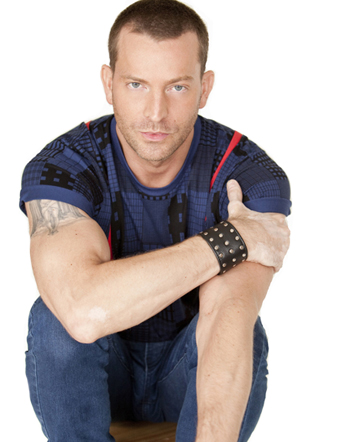 This week I talked with Tony winner Levi Kreis about his new single, "So Much Better," and his current Flying Solo Tour. Kreis became a Broadway star overnight with his effortless comedic timing and dazzling piano chops as Jerry Lee Lewis in the Tony-nominated musical Million Dollar Quartet, which garnered him the Tony. Now he returns to his LGBT roots with "So Much Better," which sets the tone for a new chapter in his career that directly speaks to our LGBT history. Levi explains, "It captures a period of time where R&B and dance music emerged from the black and gay communities as vital anthems of freedom. Some call it nu-disco. I honestly don't know what it is, but I wanted a sound that celebrates our history and takes pride in our accomplishments."
I talked to Levi about his music and his spin on our LGBT issues. When asked about his personal commitment to LGBT civil rights, he stated:
I think my best gift is my voice and my art. I've had partners that are so gifted in the political platform, and their ability to articulate their knowledge and their understanding from a deliberate political angle is brilliant. I would love to be one of those people who are just politically brilliant, but that's just not my forte. I think my best voice is my art. This is where people hear what I have to say, and so I want to use it to make my own personal statement. There's a song on my new album coming out, Imagine Paradise, and a video that we're planning that directly addresses DOMA and the right to love who we want to love. It was inspired by a friend of mine who's in the military, and it also addresses "don't ask, don't tell." He wanted to get married to his partner, and they can't. I get to use my art to sort of represent the issues my fans come to me with, because their issues are issues of my own as an LGBT man, and hopefully, through the power of music, I try to articulate that in the way I know how.
LISTEN:
Levi's Flying Solo Tour will stop by New York City on March 21; Washington, D.C., on March 23; Raleigh, N.C., on March 27; Knoxville, Tenn., on March 30; and Atlanta, Ga., on April 13, with more dates to be announced. His music has been featured in TV shows on NBC, CBS, the CW and FX, including The Vampire Diaries, Sons of Anarchy and The Apprentice. He has appeared on The View, The Late Show With David Letterman and Late Night With Jimmy Fallon. He is an "OUT100" alum, a number-one Logo artist and an OUTMusic Award winner. His new single, "So Much Better," is now available on iTunes, and his new album, Imagine Paradise, will be released June 20.
For more information on Levi Kreis, visit levikreis.com.
Listen to more interviews with LGBTQ leaders, allies, and celebrities at OUTTAKE VOICES™.
Download interviews on iTunes.