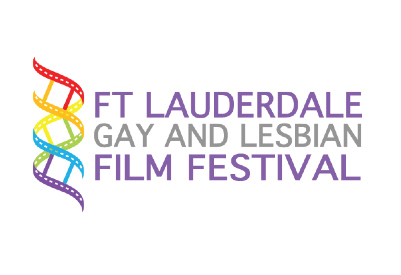 This week I talked with Mark Gilbert, Interim Executive Director and Board Chair of the Fort Lauderdale Gay and Lesbian Film Festival, which takes place in association with the Miami Gay and Lesbian Film Festival and is one of the most highly regarded LGBT film festivals in the nation. The sixth annual Fort Lauderdale Gay and Lesbian Film Festival has expanded to seven days, taking place Friday, Oct. 10, through Sunday, Oct. 12, and Thursday, Oct. 16, through Sunday, Oct. 19. FLGLFF 2014 will be presenting 50 diverse, award-winning feature films and shorts, along with special events and parties throughout the city. Its mission is to enrich, entertain and educate the public through the presentation of international and culturally diverse films that offer meaningful perspectives on the historic and contemporary gay, lesbian, bisexual and transgender experience.
I talked with Gilbert about this year's festival and his spin on LGBT issues. When asked what he would like to see happen for LGBT equality in the next few years, he stated:
I would like to see the movement continue at the pace that it is. I mean, my dream, my vision -- I used to do editorials and talk about what I hope would be one day, and we're already seeing it. I'm a grandfather of two, and my boys don't know any different -- and when I say that, of course I mean as a grandfather of two adorable, loving children -- and they'll never know the difference, that gay was ever anything to wonder about. They'll only know that Papa's gay and their grandfather and they love him. My dream is 50 years from today -- and even to take that to the next level, where, when they hear talk about marriage, gay marriage, marriage equality, if you will, they're only going to know that there's my two mommies, my two daddies, or Joey has two mommies or two daddies or two grandmas. Whatever it is, they're going to feel the same love for them. It's not going to be something special or different. It will just be part of our everyday lives that everyone will accept everyone for who they are, and it will be a world of just equality.
LISTEN:
Presented by HBO, Merrill Lynch and the Greater Fort Lauderdale CVB/Broward Office of Film, Music & Entertainment, the sixth annual Fort Lauderdale Gay and Lesbian Film Festival promises to be a wealth of films ranging from hilarious takes on relationships to compelling dramas and documentaries touching upon some of the more compelling issues in the LGBT community. There are also fabulous parties and events presented by Florida's LGBT nonprofits.
For more information, please visit flglff.com.
Listen to more interviews with LGBTQ leaders, allies, and celebrities at OUTTAKE VOICES™.
Download interviews on iTunes.