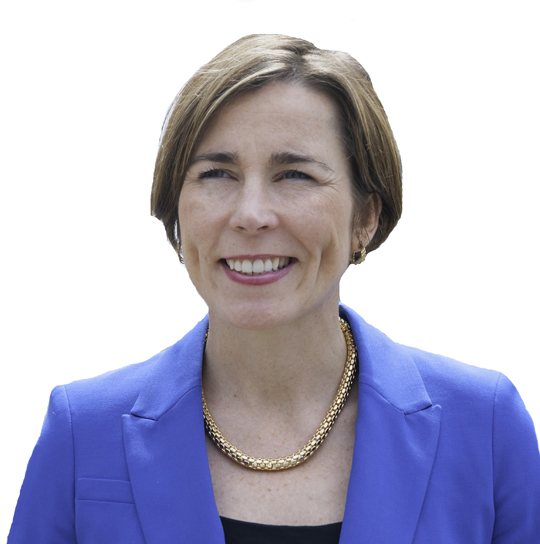 This week I revisited Maura Healey, who's running for the office of attorney general in Massachusetts and was recently endorsed by the Human Rights Campaign (HRC), the nation's largest LGBT civil rights organization. Healey, who is openly gay, is currently leading the Democratic primary polls by a narrow margin. For the last seven years she served as Assistant Attorney General under Attorney General Martha Coakley, achieving historic victories protecting consumers and homeowners and championing LGBT equality. As chief of the attorney general's civil rights division, Healey led and argued the first successful challenge to the Defense of Marriage Act (DOMA).
I talked with Healey about her historic campaign; the U.S. Supreme Court's recent Hobby Lobby ruling supporting religious exemptions for corporations, which may affect the current version of the Employment Non-Discrimination Act (ENDA); and her spin on LGBT issues. When asked about her personal commitment to LGBT civil rights, she stated:
My commitment to LGBT civil rights is deeply personal, and it's deeply professional. As a gay person myself, I'm acutely aware of discrimination and how that plays out when it comes to housing, employment, education and hate crimes. We still see LGBT people victimized on a daily basis, and we read about that in the news, and so we obviously have more work to do, and certainly as Attorney General, as somebody who's going to be in charge of enforcing the laws, I'm going to fight to make sure that every LGBT person in our state feels safe, that we promote diversity and inclusiveness, and that we support and make real equality and equal treatment under the law.
LISTEN:
Maura Healey will be in Provincetown attending Gay and Lesbian Advocates and Defenders' (GLAD) 33rd annual Summer Party on Saturday, July 26, at the Pilgrim Monument and Provincetown Museum. Then, on Sunday, July 27, there will be an Outer-Cape Fundraiser/Kick-Off Party hosted by comedian Kate Clinton at the Harbor Lounge (359 Commercial Street, Provincetown, Massachusetts). This is a perfect opportunity to learn how having Healey as Attorney General will be a real game changer over the next four years. If you can't make it to Provincetown this weekend, there will be another fundraising event on Friday, Aug. 29. Kick off the Labor Day holiday weekend in style with small plate samplings from some of the most celebrated epicurean masters on the East Coast, including Top Chef's Tiffani Faison and Iron Chef's Mary Dumont, at Sage Lounge (336 Commercial Street, Provincetown, Massachusetts). Kate Clinton will be hosting this event as well. Healey is seeking the Democratic nomination in the primary election on Sept. 9, 2014.
For more information on Maura Healey, visit maurahealey.com.
Listen to more interviews with LGBTQ leaders, allies, and celebrities at OUTTAKE VOICES™.
Download interviews on iTunes.