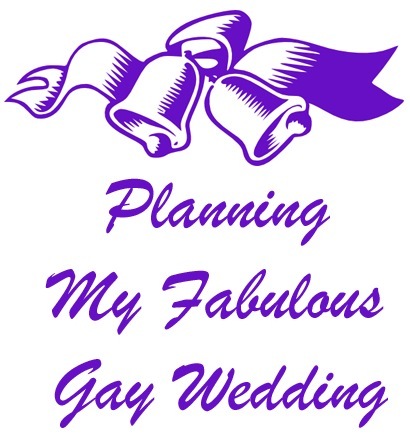 This week I talked with Paul Saltalamacchia, Senior Catering Sales Manager for Hilton Worldwide, whom I'm working with to plan my own wedding. Saltalamacchia is currently based at DoubleTree Suites by Hilton Hotel Boston, overlooking the Charles River in Cambridge, Massachusetts. Understanding the full range of emotions that goes into preparing for your momentous day, he guides you through the sometimes-overwhelming process.
I talked with Paul about wedding options and preparations and his spin on LGBT issues. When asked about his personal commitment to LGBT civil rights, he stated:
I believe that every person deserves equal rights, regardless of their sexual orientation, their nationality, religious beliefs or physical or mental restrictions. I truly believe that, and I've believed that my entire life, that everyone should be treated equally. So it's really important to me that gay couples receive that same treatment when they come into the hotel. I remember when it first became a law in 2004, I would have couples call me and say, "I have a question: I'm inquiring about a wedding, but do you allow gay weddings at your hotel?" I was really shocked to hear that a lot of other hotels in the city were actually turning away gay couples because of their sexual orientation, and I thought that was crazy. I went to my general manager when the question was asked of me, and I said, "We're OK with doing gay weddings at the hotel?" And he said, "Of course we are. It doesn't matter to us." I met with my staff for an hour-long kind of orientation to question them to see if they were comfortable working a gay wedding, and it was very surprising how open all the people that worked at the hotel were to it. It was a big deal. The word got out, and it became very popular. I would say maybe 15 to 20 percent were gay weddings.
LISTEN:
Paul Saltalamacchia began his career in healthcare nutrition and made the switch to
hotel event catering and sales in 1998. He has been a certified social event planner since 2006. His focus has been on social events, mainly weddings and bar mitzvahs, and enjoys turning people's vision into reality. My partner and I are working with Saltalamacchia and acclaimed chef Steve Ali, who are committed to making our dreams come true for our wedding day. Trendy or traditional, extravagant or tastefully modest, they'll make your exciting day everything you imagined it would be.
Listen to more interviews with LGBTQ leaders, allies, and celebrities at OUTTAKE VOICES™.
Download interviews on iTunes.