Elisa Schreiber is the Marketing Partner at Greylock Partners, where she supports Greylock entrepreneurs on their marketing efforts and manages all marketing activities for the firm. Prior to joining Greylock, Elisa spent more than three years as head of communications for Hulu, and she was one of the first TEDx organizers when she co-produced TEDxUSC in 2009. Earlier in her career, Elisa was Director of Marketing at a start-up joint venture between AOL, XM and AEG, and she started her career at Edelman Worldwide, where she was instrumental to the launch and rapid growth of the Digital Entertainment, Rights and Technology global practice area.
Elisa earned her M.B.A. from the University of Southern California with high honors, and graduated Magna Cum Laude with dual Bachelor of Arts degrees in Communications and Visual Arts from the University of California, San Diego.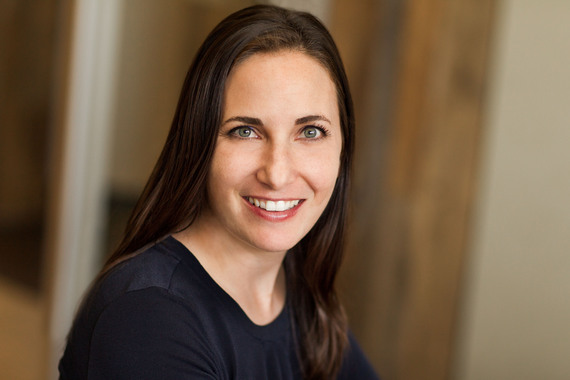 Elisa Schreiber. Photo Credit: Eric Millette
Q: What does entrepreneurship mean to you, and what underlying characteristics do you see in successful entrepreneurs?
ES: Entrepreneurship is trying to achieve magical goals with insufficient resources.
Successful entrepreneurs are typically smart, but more importantly, they are clever. Most are unusually tenacious and also have grit. (Angela Lee Duckworth does a fantastic job of breaking down the value of grit in her now famous TED talk.) Successful entrepreneurs are focused, mission-driven and never feel "done." There is a relentless feeling that there is always work to do. In my experience, the ones who break through are high horsepower, high judgement and high integrity.
Q: What are you most proud of in your professional career? If you could do something over in your life, what would it be?
ES: I have been so fortunate throughout my career -- I have worked with remarkable entrepreneurs, have worked on incredibly meaningful challenges and have had a role in building some of the most transformative technology companies.
I am most proud of the teams I have built throughout my career. I think a mark of a great leader is when the people who have reported into you in the past are now leading their own teams. So I make it a priority to invest in the professional development of the people who work with me, and it makes me so proud to see previous team members accelerate in their careers.
I am not a big believer in regrets. I think that every experience shapes who you are. I cherish my failures as much as I do the successes. If anything, I regret not realizing how much your experience shapes you until a bit later in life -- and therefore not squeezing every last drop of knowledge out of every experience in the early days of my career.
Q: Tell us about an instance where you had to go against the flow to realize your goal.
ES: I'm not much of a "go against the flow" kind of gal. I am more of a "see where the flow is heading and get there first" type. But that comes with its own set of challenges. Working in start-up marketing and PR, I am often tasked with convincing people of what the future could look like. A good example is from Hulu. In the pre- "House of Cards" days, Hulu was one of the first to launch our own original content. These shows were just as great and as high-quality as anything seen on traditional, linear television. But, because we were distributed digitally, we had to convince TV critics to take us just as seriously as any other TV show. The PR team at Hulu crushed it, and we were able to get our original programs reviewed alongside traditional TV shows. This helped move the needle for all of the players in the on demand content industry.
Q: What are some tips to help entrepreneurs with communications?
ES: I have worked across non-profits, academia, technology and entertainment. No matter what the sector, I have found that the organizations who can effectively tell their story are the ones who can recruit the top talent, acquire long-term customers and build brands that endure. In all communications, remember that you are a human that is talking to other humans. Don't polish the heart out of everything with jargon and buzzwords. And take ownership of your own story. While agencies and freelancers can be incredibly useful  -- especially in the early days of building a company  --  you simply cannot outsource your brand.
Q: LinkedIn style -- If you were to give advice to your 22-year-old self, what would it be?
ES: Travel as much as possible. Don't be in a huge hurry to grow up. And realize that everything you do now will shape who you become later.
Follow Elisa Schreiber at @ElisaSchreiber, and check out the other interviews in Going Against the Flow series at http://www.huffingtonpost.com/charu-sharma/ or thestartupsutra.com.