Stephanie Tilenius is CEO and Co-Founder of Vida Health. Vida is a next generation, mobile, virtual care platform, and health expert marketplace for consumers and businesses. Vida connects you with a health provider 24/7 to help you lose weight, optimize your health and fitness, reduce blood pressure or cholesterol or manage a chronic condition like diabetes, cardiac risk or cancer. Vida is deployed at Fortune 500-1000 companies, Duke, Stanford and MD Anderson among others.
Before founding Vida, Stephanie held senior leadership positions at PayPal, eBay and Google. Stephanie was VP of Commerce and Payments at Google where she built Google Wallet and Google Shopping Express. Prior to Google, Stephanie was SVP of eBay.com and VP of PayPal Merchant Services. Prior to eBay, Stephanie founded PlanetRx.com, an online pharmacy and healthcare company that went public in 1999. Stephanie sits on two public boards - Coach Inc. and Seagate Technology.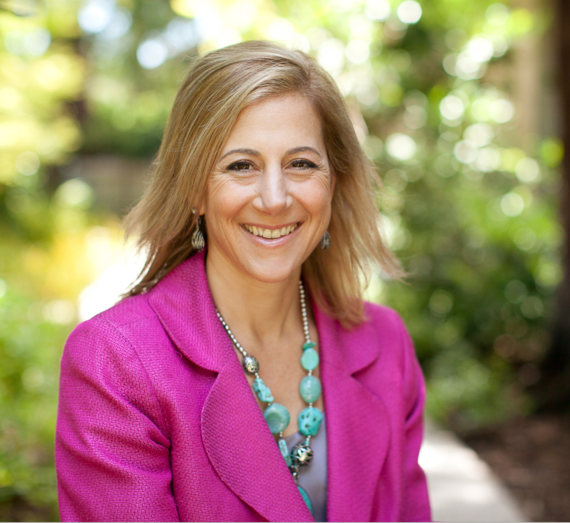 Stephanie Tilenius (Photo credit: Courtsey of self)
Q: What does entrepreneurship mean to you, and what underlying characteristics do you see in successful entrepreneurs?

Stephanie: Entrepreneurship is bringing something to life from a paper napkin. It requires resilience and resourcefulness, and it requires these everyday. You never stop thinking about it.

Although, you need to create time when you're not thinking about your vision or your product. A certain mental clarity comes to me after a run or playing with my kids, and I'm able to approach opportunities and problems with a fresh perspective.

Q: What are you most proud of in your professional career? If you could do something over in your life, what would it be?

Stephanie: Working with extremely smart and innovative people and teams has been rewarding. I remember telling the PayPal team that PayPal will be bigger than eBay one day, and it is gratifying to see this dream come true. As for regrets, I don't think like that. One makes certain choices and then one moves forward in life. Always learn but always push forward. There is always something new to build.

Q: Tell us about an instance where you had to go against the flow to realize your goal.

Stephanie: When I first pitched PayPal going off eBay or "PayPal Merchant Services", I received mixed reactions from eBay leadership. The traditional offline payments business is a low margin business in the US, and it took me two years to convince people of the long term return here and that PayPal could be larger than eBay. It took us two years to sign merchants like Dell and Walmart. Similarly, I faced naysaying while pitching Google Shopping Express and Google Wallet but eventually I was able to sell this vision and garner resources.

Q: How were your experiences different during your intrapreneurial stints at PayPal/eBay/Google and your entrepreneurial role at Vida Health?

Stephanie: Firstly, you are insulated in a big company whereas as a startup, you need to always be raising money. Secondly, if you have the right support at a big company, it is easier and faster to iterate there because you have more resources at hand. Of course, if a large corporation is bureaucratic or you don't have the needed support, then things move way faster at a smaller startup. It's all about starting with the right small team to iterate on a product. For example, with Google Wallet, we took engineers out of Google labs and started with 3 engineers and a product person.Thirdly, failure at a startup is an extreme because your survival is at stake. As a bigger company, you can still work on other projects if a project fails.

Q: You earned your MBA from Harvard Business School. Would you advice aspiring entrepreneurs in the present day to pursue business school?

Stephanie: My HBS experience was enriching because of the people - the students and the professors, and I'd do it again if I were to go back in time. That said, the pace of innovation in Silicon Valley is unprecedented and taking two years off for an academic pursuit is a bigger risk today than it was in 1994. This is more of a statement about the Valley than it is about the MBA education. If you are in a traditional industry, I'd strongly encourage you to apply to HBS.

Q: If you were to give advice to your 22 year old self, what would it be?

Stephanie: Have a long-term vision for what you want to be but don't get caught up in the details of a specific plan; leave some room for serendipity. Also, know and manage your weaknesses but focus on your strengths and let these make you stand out. Follow your passions but take calculated risk. Make sure you are making the world a better place. Ask yourself what impact am I having on the people and world around me?

Follow Stephanie Tilenius at @stilenius, and check out the other interviews in Going Against the Flow series at http://www.huffingtonpost.com/charu-sharma/.