In the cover of the night, Five Pointz, a graffiti mecca located in New York City, was desecrated -- entirely whitewashed by a team of painters while under police protection. In possibly the greatest act of mass art vandalism, the owners of the building wiped clean the work of over 1,500 artists in preparation for the building's pending demolition and in an attempt to fight any legal action to keep the space around. Here's my tribute to a building that will soon just be a figment of my childhood memories.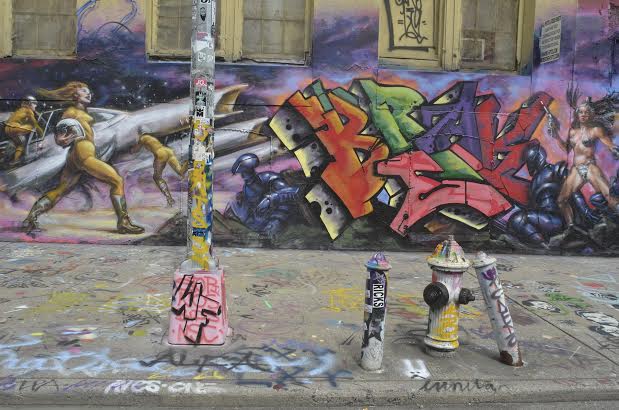 Photo credit: Chase Guttman
It drew the attention of nearly every 7 subway train commuter that emerged from the depths of the MTA's distinct network of rat-infested underground tunnels. Sleep-deprived Queen-bound employees; seemed awakened by the sight of this industrial depository that was chock-a-block with murals of every imaginable hue. When the comatose straphangers of the 7 train saw Five Pointz, the coffee seemed to kick in.
An abandoned 20th century warehouse that was dwarfed by a distant city skyline, Five Pointz was a hulking facility that provided a post-apocalyptic canvas for inner city artists. More than 350 Technicolor murals formed a psychedelic concoction of urban and contemporary art, where eye-popping color exploded and swirled around every corner of this outdoor art exhibit. The industrial complex is situated in a neighborhood filled with burgeoning gallery spaces, yet it was Five Pointz that drew the attention of those looking to marvel at true modern art. Aerosol artists from around the world, nearly 1,000 each year, came to leave their mark here at the epicenter of the graffiti scene. On many days, the sound of a DJ's track competed with the shrieking brakes of the IRT Flushing line-circling overhead. Kicking aside the discarded aerosol canisters populating the unkempt streets surrounding the former factory, I had the opportunity to explore the crevices of this otherworldly, cultural gem.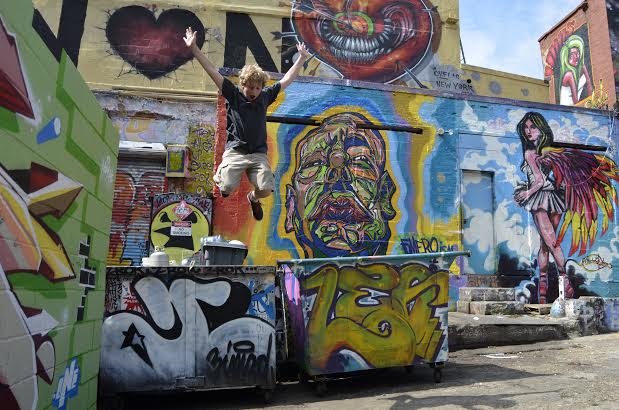 Photo credit: Chase Guttman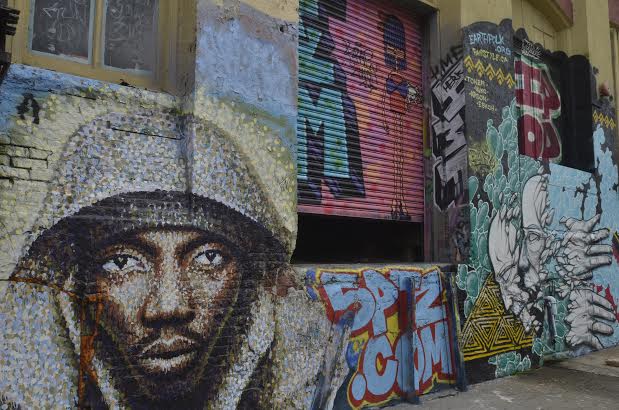 Photo credit: Chase Guttman
Normally, being a graffiti artist is a furtive occupation where urban masters often lurk in the shadows waiting for their chance at spray-paint nirvana. That's why Five Pointz was such an incredible find -- it's a graffiti Mecca located in a city where all other tagging is considered illegal. It's unfortunate that this unique visual attraction was pushed aside only to be replaced by cooperative high rises by next year.
Rest in peace Five Pointz.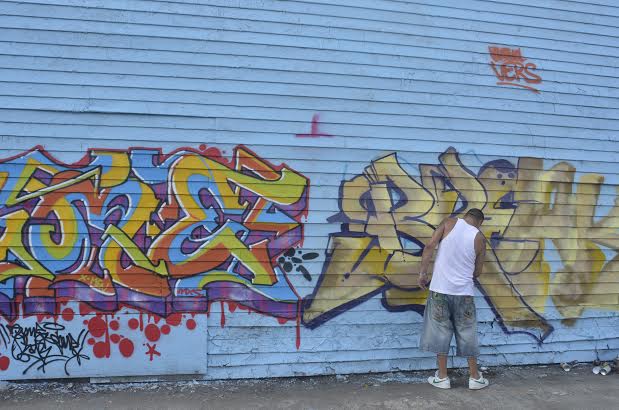 Photo credit: Chase Guttman