In Conversation: An ongoing opportunity to get one on one with people Manifesto has reverence for.
Opening a message from my good friend Dave Guenette (label manager at Pirates Blend, past manager of Zaki Ibrahim & Bedouin Soundclash, past tour manager of K'Naan etc.) is like opening a loot bag from a friend with good taste -- it's always a welcome and unexpected surprise.
To give you a flavour, back in 2007, Dave hits me with Sol Guy (co-creator of 4REAL, Canadian music visionary, master connector and at the time K'Naan's manager) on copy saying: 'Hey che, can you go down to Tuff Gong Studios in Jamaica and deliver some things to K'Naan.' That little trip ended up having me witness the recording of K'Naan's Troubadour album -- with tracks like ABC's and the global hit, Waving Flag -- as well as photographing Bob's 60th birthday with Rita Marley and Danny Glover at his home turned museum -- 56 Hope Road. It also led to me meeting all of my people in Kingston, sparking the connections that would eventually give birth to Manifesto Jamaica, the sister organization to the Toronto based Manifesto Community Projects.
Needless to say, I like getting mail from Dave. In June 2012, I now get a message with Dave on copy. It's from one of my mentors Jonathan Ramos -- director of Union Events, who is working on a Saul William concert at the Great Hall -- a classic Toronto venue. Time has progressed since Dave and I last caught up - he is now Saul Williams' manager and wants to reconnect and get us at Manifesto involved in the show. This kind of collaboration is very special, working with such a prolific and profound artist, so we all decide to link up for some tea and discuss visions.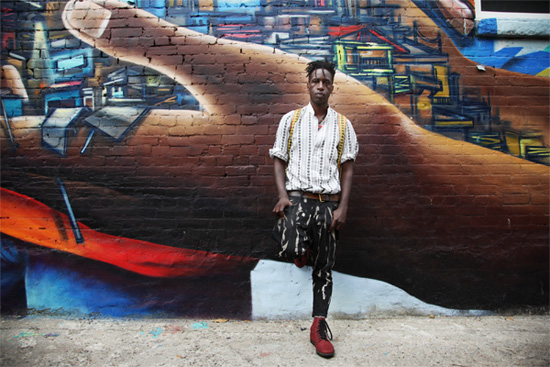 Saul Williams - Photo by Che Kothari
Saul is a unique human being. Not every artist can get the type of co-signs from all ends of the spectrum that he does. Regarding Saul's energy, Nas commented, 'He is every kind of great artist combined into one. A brilliant, brilliant guy.' After CNN dubbed Saul 'hip hop's poet laureate,' the Washington Post wrote of the genre bending artist, 'An astonishing performance poet. The internal rhyme, metrics and imagery are so fleet in the way they clarify contemporary ghetto experience that they're humbling.' Somewhere in the middle, Def Jam co-founder Russell Simmons says, 'He's a profound poet who inspires us. He challenges us to be individuals.'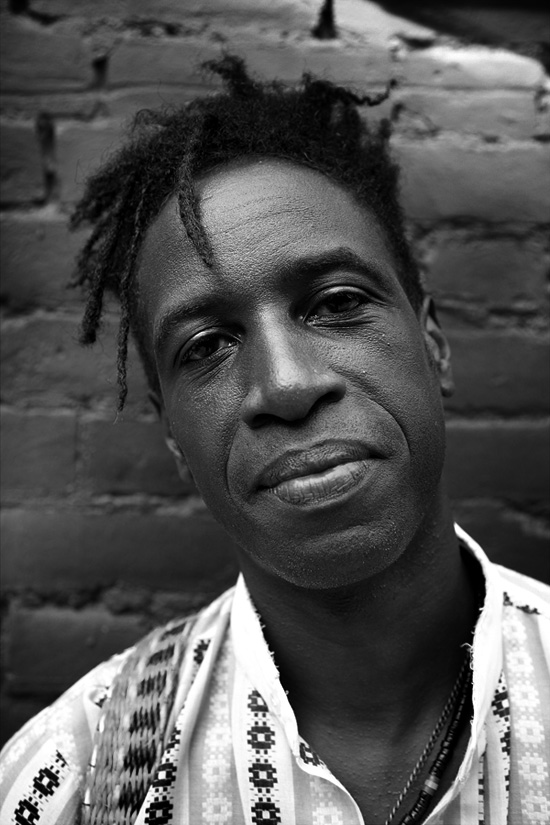 Saul Williams - Photo by Che Kothari
Alright, so we know Saul is full of magic, but how do we go beyond the quotes and a performance (his performances are one of a kind experience and highly recommended) and get in conversation with Saul? We go full circle and bring Sol Guy back into the mix, Saul's long time friend and the original connect between Dave G and Saul W (yes, it helps that they share the same name, just spelled differently). So on September 4th, 2012, Sol Guy interviews Saul Williams in an intimate setting at the Manifesto HQ's with 75 carefully selected artists and organizers in attendance, before heading to the venue to perform alongside some amazing Toronto talent.
This is the one hour long convo which was documented for our, and generations to come, collective enlightenment:
In Conversation with... SAUL WILLIAMS from themanifesto.ca on Vimeo.
Below are some intimate images I was lucky enough to capture at the event: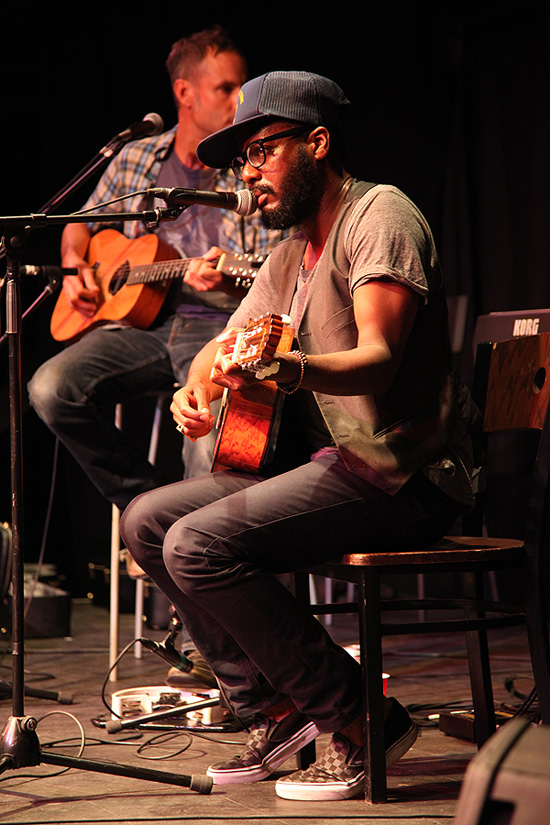 k-os, good friends of Saul Williams, warming up the stage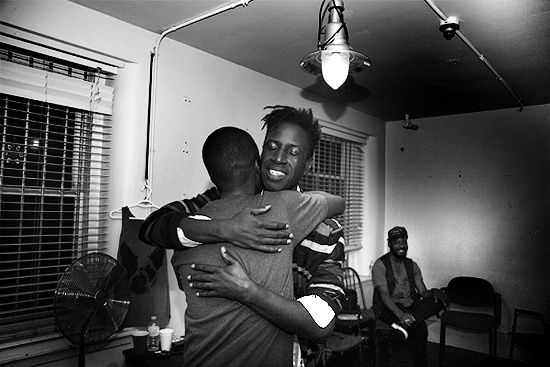 Saul see's his friend Ian Kamau backstage, who opened up the show for him.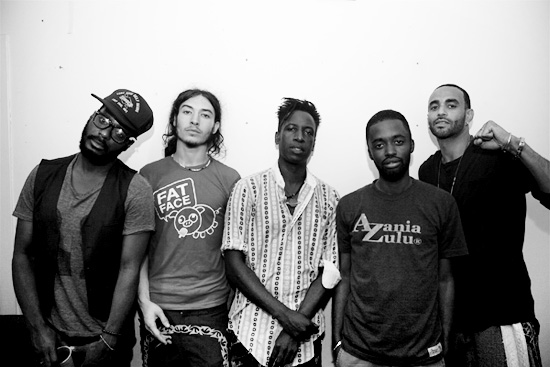 Friends reuniting. k-os, Ezra Miller, Saul Williams, Ian Kamau, Sol Guy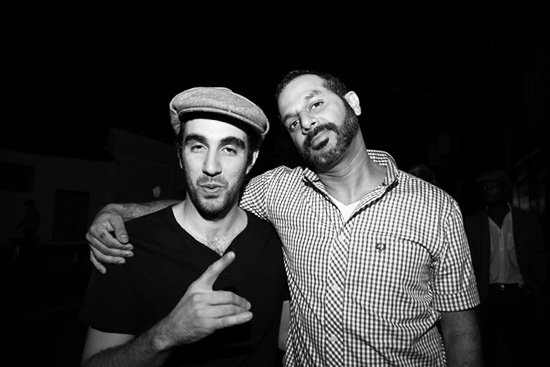 Dave G & Jonathan Ramos at the end of a successful night.
Che Kothari is a renowned photographer and the executive director of Manifesto Community Projects, whose mission is to unite, inspire and empower diverse communities of young people through arts and culture. chekothari.com | themanifesto.ca