Paradise dwellers are unhappy with the acceleration of big-scale developments in Oahu. Whether it is in downtown Honolulu like Waikiki or Kaka'ako or in the rural Ko'olau Loa/north shore, groups and alliances are sprouting marches and rallies.
Downtown Honolulu is designated as urban in the Oahu General Plan. However, townies are not about to see every inch of green paved over or what limited ocean or mountain views disappear entirely.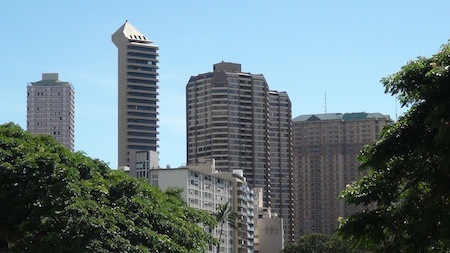 The City and County of Honolulu has Land Use Ordinances that spell out height limits to these high rise buildings. Residents are angry with the Department of Planning and Permitting (DPP) providing exceptions to developers rather than adhering to the common rule. They contend there is no "planning", just "permitting and permitting." Some complain it takes a much longer time to get a permit for a bathroom renovation than the developers seeking permits to build their hotels.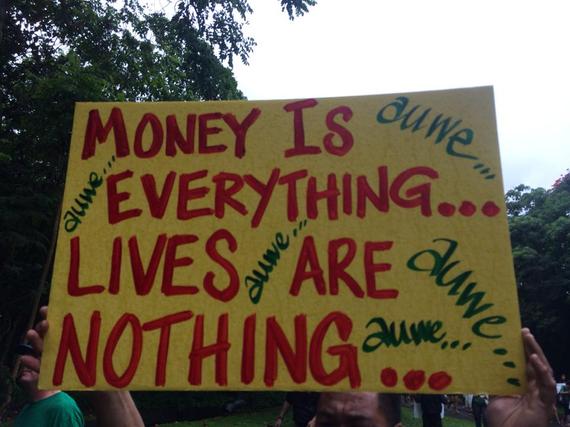 There are also accusations of undue influence through campaign donations of which Mayor Kirk Caldwell denies.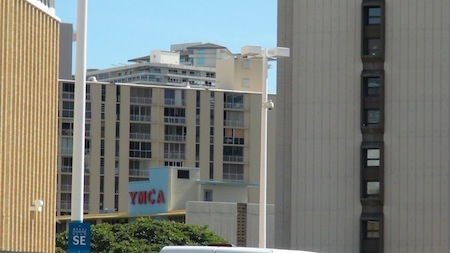 Taller is the name of the game. Older low rises like the YMCA have gained approval to build high rises. There is pent-up angst against developers, legislators and bureaucrats approving the "great walls" that block views and sunshine as well as creating negative traffic, population and infrastructural impacts.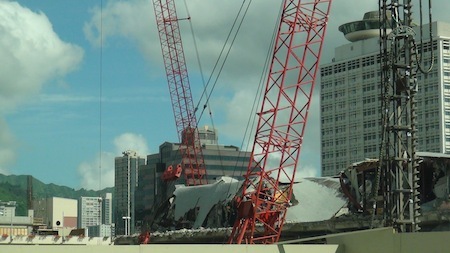 Will the 'crane' soon become the official State Bird in Hawaii?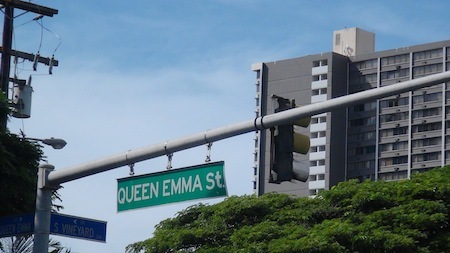 Could Hawaii's history and sense of place become mere name plates? Politically-correct soundbites encourage urban growth along the 21-sq. mile Honolulu Rail corridor in order to "contain urban growth" to "keep the country country."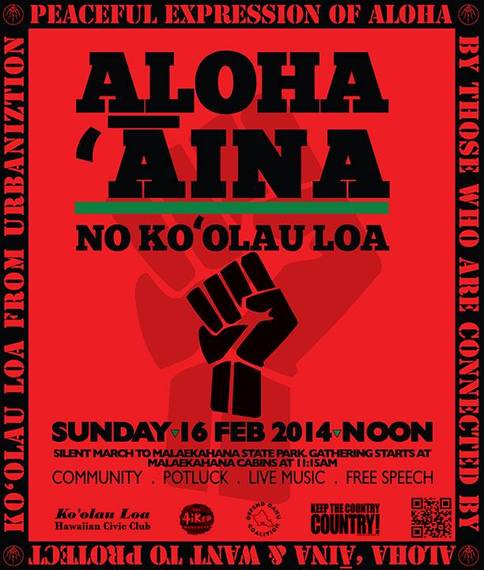 Unfortunately, the urban area of Honolulu is not the only battleground. Residents are up in arms to remind the Department of Planning and Permitting, Mayor Kirk Caldwell and the County Council of Honolulu to "Keep the Country Country." The Ko'olau Loa/north shore region is also the golden goose of Hawaii's tourism industry. It's the lure and charm of Hawaii's sense of place. The overwhelming sentiment is to preserve rural Ko'olau Loa/North Shore and Waianae of Oahu and not eventually turn the entire Oahu into San Francisco or Hong Kong.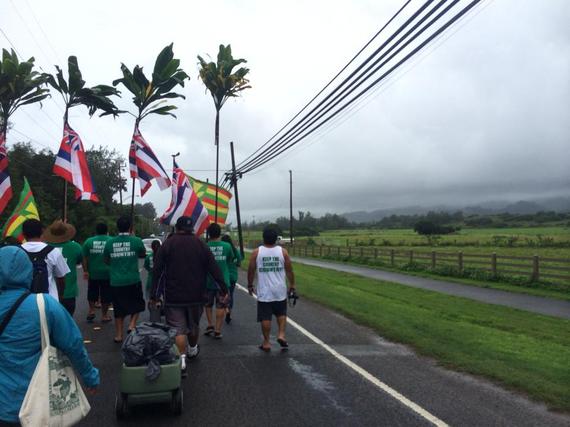 Is Oahu's rapid urbanization making you happy?
Will you join the conversation?
Will you join the sprouting activism?
Should variances to Oahu's Land Use Ordinances (LUO) be exceptions and not a common occurrence?
Should Oahu adhere to its general plan to provide sustainability and diversity?