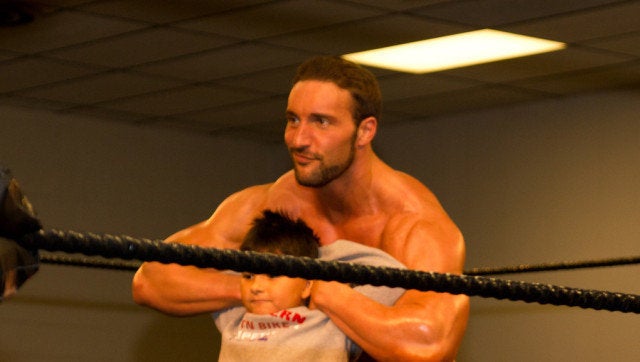 Outdoor lawn ornaments and shrubbery are usually just decorative, but former WWE star Chris 'The Masterpiece' Masters was able to use a tree to rescue his mother! TMZ reports that Masters' mother was being held against her will by a neighbor in her own home.
Masters, whose real name is Chris Mordetzky, tried to reason with the neighbor to let his mother go. Things escalated to the point where the neighbor tried lighting the house on fire. Masters reportedly uprooted a tree and used it to break through a window to rescue his mother. The police came and the fire was extinguished.
As for Mama Masters, her son posted "mom's resting comfortably with me at my place" on his Twitter account. We learned two things from this incident: first, garden decorations can be lifesavers. And secondly, we now know how awesome of a son Masters is to his mother.
To learn more celebrity real names, click through our slideshow below.
PHOTO GALLERY
Stars And Their Pseudonyms