Sand is something that we usually think of as being seasonal. (Meaning, the stuff that gets everywhere when we go to the beach.) But sand is useful around the house, year round. Here are some of our favorite uses.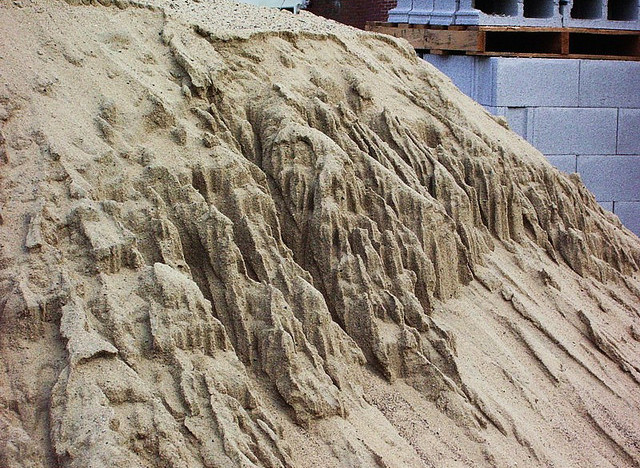 Photo by Flickr user discutant
CANDLE HOLDER
Before you put your tea light or tapered candle in a glass hurricane, try pouring some sand at the bottom. It helps hold the candle still and gives your flickering decor enough weight to keep it from falling or rolling around. You can use colored sand so it matches your decor or party decorations.
PLAYGROUND FILL
Sand at the playground is used for more than just the sandbox. It's an inexpensive way to fill the area around your kids' entire backyard jungle gym or tree fort. Best of all, it's cushiony, so if anyone takes a tumble they won't get hurt.
SPILL CLEANER
If you spill a thick liquid, whether it be motor oil or even laundry detergent, sprinkle some sand on it. The material will form clumps, making it easier to deal with.
PAINT TEXTURE
Are you looking to add texture to a wall or even some furniture you are painting? Throw some sand into the paint bucket and mix it in. It is recommend to add anywhere from four to five cups of sand per gallon of paint.
WALL ART
Spoonful posted these great instructions on how you can use sand to make plaster-cast fish. The result would look great in a nautical-themed room. And it's a fun craft project that you can do with your children.
For more great uses for everyday items, check out our previous installments of "5 Uses For..." in our slideshow below!
PHOTO GALLERY
5 New Uses For Everything