Everyone loves rice. In fact, it's considered a dietary staple all over the world. But outside of the kitchen, you can use rice for a whole bunch of household tasks. Here are some of our favorites.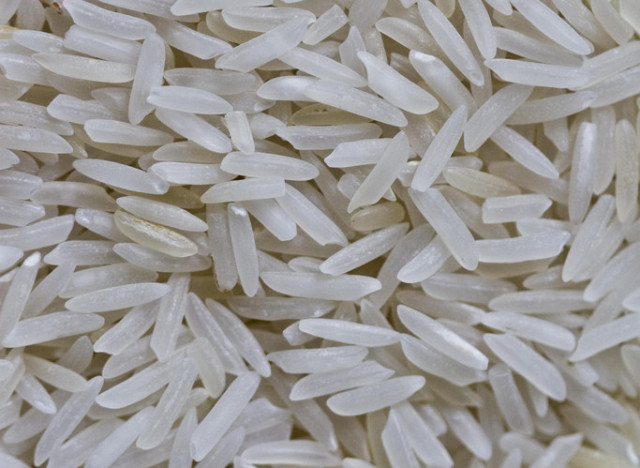 Photo by Flickr user babbagecabbage
STOP SALT FROM CLUMPING
There's nothing worse than when all of the salt in your shaker clumps together. You can keep that from happening by putting a few grains of rice in your salt shaker. They'll absorb the moisture, allowing your salt to pour freely.
MAKE A HEATING PAD
Rice does a great job of retaining heat. Make a small pouch or fill a sock with rice, put it in the microwave for a few seconds and you will have something to soothe those aches and pains away. Instructables has a great set of instructions on how you can make one easily.
CLEAN YOUR COFFEE GRINDER
Tired of your coffee grinder being covered with coffee dust and grease? Rice to the rescue! Just run some rice through the cofee grinder and it'll remove the build up. Don't believe us? We found this out from Blacksmith Coffee Roastery, who posted this handy tip on their site.
DRY YOUR ELECTRONICS
Ever get your cell phone wet? Or accidentally spill a large glass of soda on your television remote? If so, chances are your gadget is now water-logged. Before you replace it, try leaving it in a tub of rice for a couple of hours or overnight. Just like the trick with the salt shaker, the rice will absorb the wetness and hopefully restore your device to working order.
CLEAN DIRTY CONTAINERS
You can use rice to clean to clean your plastic kitchen wear. Just pour an inch into your container with two inches of water. Close the container tightly and shake it; the rice scrubs the inside and removes stubborn dirt.
For more great uses for everyday items, check out our previous installments of "5 Uses For..." in our slideshow below!
PHOTO GALLERY
5 New Uses For Everything
Have something to say? Check out HuffPost Home on Twitter, Facebook, Pinterest, Tumblr and Instagram.