Sugar is one of those kitchen staples you will always have on hand. (While I've admittedly forgotten to buy things like paper towels at the grocery store, I've never forgotten sugar for some reason.) Whether you prefer the standard white granules or the fancier raw version, sugar can do much more than make that morning cup of coffee a little sweeter. From pest control to beauty treatments, here are our favorite uses for sugar.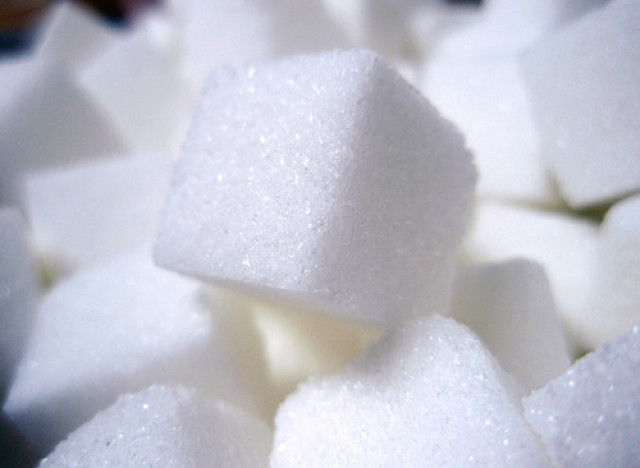 Flickr photo by Mykl Roventine
- Wasp Trap. It's almost that time of year for these stinging pests to make their appearance. If you've spotted a few, try this DIY wasp trap: Simply make a simple syrup solution by boiling equal parts water or sugar together. Then, pour into an empty soda bottle. Place outdoors, near the nest and watch the wasps fall into the trap.
- Stain Remover. Got grass stains? You won't for long, thanks to sugar. Make a thick mixture of sugar and a few drops of water, then work into the stain. Let sit for up to 30 minutes, then wash as usual.
- Face Scrub. Girlfriend tested, girlfriend approved. Mix in up to a tablespoon of granulated sugar into your usual cream or liquid face wash to make your own exfoliating scrub. Use on a weekly basis for brighter, smoother skin.
- Coffee Grinder Cleaner. After awhile, coffee grinds can build up into the grinding blades. To eliminate the mess, simply grind about a 1/3 to a 1/2 cup of sugar, then empty. This can also deodorize, making sugar an excellent "cleaner" for spice grinders, too.
- Flower food. A classic tip for keeping a bouquer lasting as long as possible, but for a good reason: It works. Add three tablespoons of sugar along with two tablespoons of vinegar to the water in your flower vase. The sugar provides nutrients to keep the clippings alive, while the vinegar fights off bacterial infections.
What are your favorite other uses for sugar? Let us know in the slideshow! And for more new ways to use ordinary items, check out previous installments of "5 New Uses For..." in the slideshow below.
PHOTO GALLERY
5 New Uses For Everything