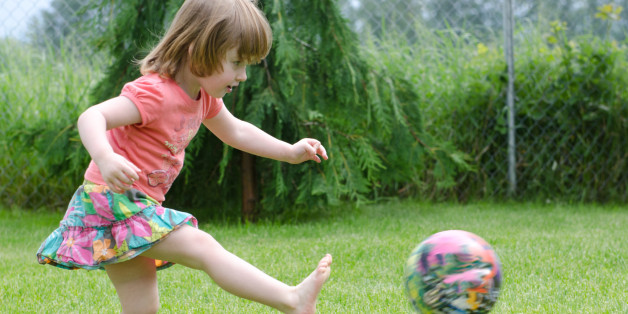 I had been working in TV for over 20 years (on and off camera). It was a great career filled with incredible moments of joy and making a difference in people's lives. But after my second child was born I started resenting going to the office every day. I felt like I needed to be home raising my children instead of being at work. I was also working for a man who didn't understand or appreciate a woman's desire to work from home so she could also be there to raise her children. So I decided to leave a job I loved to pursue my love of writing. I never wanted to stop working, I just wanted to have it all and not feel guilty about wanting to be with my kids.
So three years ago I left my job as a Senior Producer to pursue a career in writing. I wanted to still be successful and do what I love, but also be able to go to carpool line and be the first to greet my daughter when she got out of school. It hasn't been an easy road. With freelance work, there is a lot of insecurity. I have worked on several websites and TV shows that didn't go past a year. But I don't regret one minute being with my children instead of driving to Dallas every day. I have also learned so much about myself in these three years. I've learned that women can still have it all. It's not the conventional way of having it all, but I can still make a difference in the world and with my children. I have started my own food blog so I could teach myself how to cook. I also help sports moms navigate the world of sports. And I look forward to accomplishing my dream of being a full-time writer and author very soon. A dream I will never give up!
Arianna has invited her Facebook followers to share their wake-up calls -- the moments they knew they had to make changes in their lives in order to truly thrive and not just succeed -- as part of a series produced in conjunction with the release of her book Thrive: The Third Metric to Redefining Success and Creating a Life of Well-Being, Wisdom, Wonder and Giving. You can read all the posts in the series here.