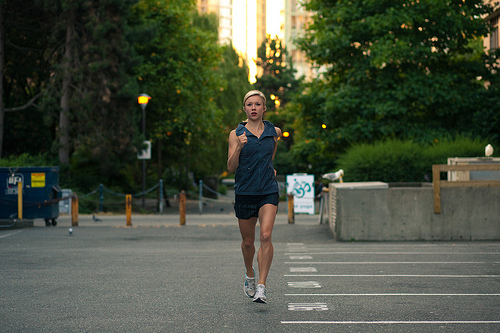 Typically, the beginning of a new year is when folks resolve to get into better shape. This month's mix features a lively bundle of songs to help you kick things off with a bang. Present here are duelling remixes from both of the world's biggest boy bands, Icona Pop and Charli XCX's raucous theme song from Snooki & JWoww, and Nicki Minaj's aptly-titled new single.
Here's the full list, according to a poll on Run Hundred -- the web's most popular workout music blog.
Nicki Minaj -- "Va Va Voom" -- 128 BPM
Coldplay -- "Charlie Brown" -- 138 BPM
Icona Pop & Charli XCX - "I Love It" -- 126 BPM
Pitbull & TJR -- "Don't Stop the Party" -- 126 BPM
50 Cent, Eminem & Adam Levine -- "My Life" -- 89 BPM
The Wanted -- "Chasing the Sun (Danny Verde Remix)" -- 129 BPM
Macklemore, Ryan Lewis & Wanz -- "Thrift Shop" -- 96 BPM
Fun. & Janelle Monae -- "We Are Young (Betatraxx Remix)" -- 106 BPM
Will.I.Am & Britney Spears -- "Scream & Shout" -- 131 BPM
One Direction -- "Live While We're Young (Dave Aude Remix)" -- 130 BPM
Check out this month's top 10 workout songs on Run Hundred: www.RunHundred.com.
For more by Chris Lawhorn, click here.
For more by HuffPost Workouts, click here.