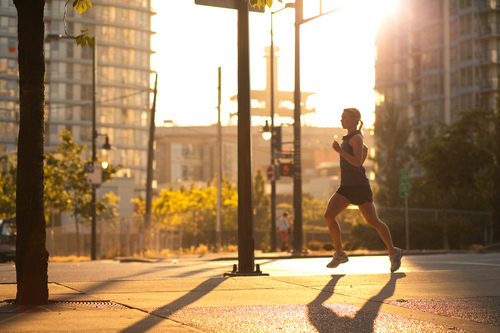 This month's top 10 list could double as a preview of the most-anticipated albums coming out this winter. Bruno Mars, Kelly Clarkson, One Direction and Ke$ha each have new releases in the works (and new singles below). Apart from the pop favorites, Swedish House Mafia made the top 10 with a track from what's rumored to be the supergroup's final album. And, Alex Clare's breakthrough song, which became a radio hit by way of its inclusion in a commercial for Internet Explorer, has now worked its way into the gym as well.
Here's the full list, according to a poll on Run Hundred -- the web's most popular workout music blog.
Tegan & Sara -- "Closer" -- 138 BPM
Kelly Clarkson -- "Catch My Breath" -- 125 BPM
One Direction -- "Live While We're Young" -- 125 BPM
Kesha -- "Die Young" -- 128 BPM
Alex Clare -- "Too Close" -- 126 BPM
Maroon 5 -- "One More Night" -- 93 BPM
Ne-Yo -- "Let Me Love You (Until You Learn to Love Yourself)" -- 125 BPM
Swedish House Mafia & John Martin -- "Don't You Worry Child (Radio Edit)" -- 128 BPM
The Ready Set -- "Give Me Your Hand (Best Song Ever)" -- 125 BPM
Justin Bieber & Nicki Minaj -- "Beauty and a Beat" -- 129 BPM
Check out this month's top 10 workout songs on Run Hundred: www.RunHundred.com.
For more by Chris Lawhorn, click here.
For more by HuffPost Workouts, click here.